Rent your Premium Gameserver now!
More than 125 games
With us, you have access to over 125 games and a wide selection of the hottest and best games. Whether it's Minecraft, ARK or Valheim, we have it all. Experience epic adventures, challenge your friends or dive into the world of multiplayer gaming - all with just one click.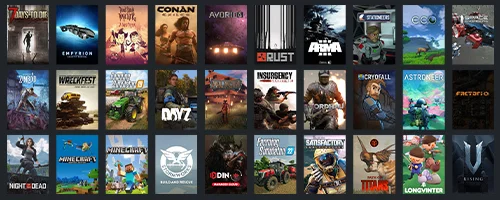 Free game change
Should you ever be looking for a change or simply want to try out a different game, we have the perfect solution for you! Our flexible game server offer allows you to switch between over 100 games and a variety of mods at any time, so that you always have the right game for you and your friends.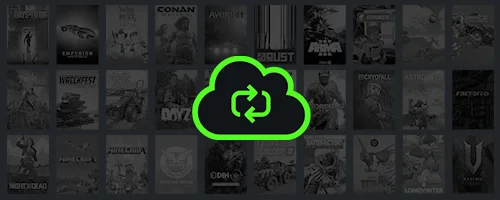 Simple web interface
Our web interface is considered exceptionally powerful and intuitive. With just a few clicks, you can create, manage, customise or start new servers. Thanks to our real-time feedback system, you always know what your server is doing.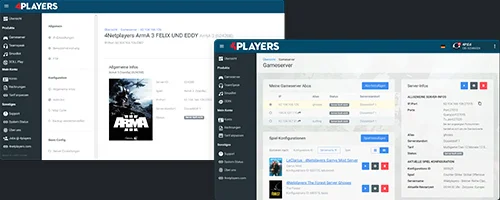 Best Pings Worldwide with 4Netplayers
Rely on fast loading times and smooth gameplay with our 4Netplayers game servers. Thanks to minimal latency losses and our 12 server locations worldwide, you can rent game servers and play with your friends from all over the world. Enjoy every moment in real-time, no matter where you are.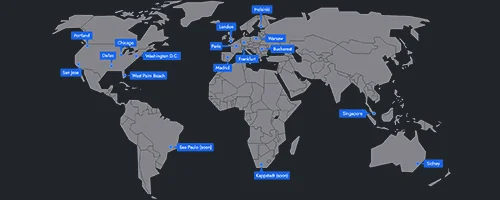 Gameservers for over 20 Years
Originated among friends, 4Netplayers has developed a deep understanding of our customers' needs in the field of gameserver rental over the past 20 years. With 4Netplayers, you can rent reliable and powerful gameservers in less than 3 minutes.
TeamSpeak Server
Experience clear sound and reliable performance, perfectly optimized for real-time gaming communication. Everything you need for your ideal gaming experience - we deliver it. Get your own TeamSpeak server now and take your online gaming to the next level!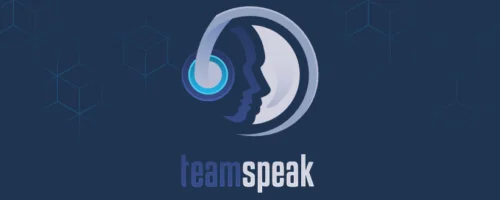 Our locations
In 17 locations worldwide, we offer unique accessibility with the lowest pings. Further locations are constantly being developed and guarantee breathtaking gaming fun with the lowest latency in every game.