AUD
8.29
BGN
9.76
BRL
26.61
CAD
7.45
CHF
4.81
CNY
38.97
CZK
121.79
DKK
37.20
EUR
4.99
GBP
4.33
HKD
42.46
HRK
37.61
HUF
1,895.60
IDR
84,810.04
ILS
20.36
INR
454.28
ISK
750.00
JPY
814.87
KRW
7,113.79
MXN
93.29
MYR
25.52
NOK
58.56
NZD
8.98
PHP
301.93
PLN
21.78
RON
24.80
RUB
584.83
SEK
57.08
SGD
7.31
THB
193.07
TRY
157.32
USD
5.45
ZAR
102.95
date
56.25
/ month


(taxes included)
50% off in the 1st month
AUD
11.20
BGN
13.18
BRL
35.94
CAD
10.07
CHF
6.50
CNY
52.63
CZK
164.50
DKK
50.25
EUR
6.74
GBP
5.85
HKD
57.35
HRK
50.80
HUF
2,560.39
IDR
114,553.04
ILS
27.50
INR
613.60
ISK
1,013.02
JPY
1,100.64
KRW
9,608.61
MXN
126.01
MYR
34.47
NOK
79.09
NZD
12.13
PHP
407.82
PLN
29.41
RON
33.50
RUB
789.93
SEK
77.10
SGD
9.87
THB
260.78
TRY
212.49
USD
7.36
ZAR
139.05
date
75.97
/ month


(taxes included)
Individual configuration
Create your own configuration and customize options flexibly
Secure payment




Our locations
In 17 locations worldwide, we offer unique accessibility with the lowest pings. Further locations are constantly being developed and guarantee breathtaking gaming fun with the lowest latency in every game.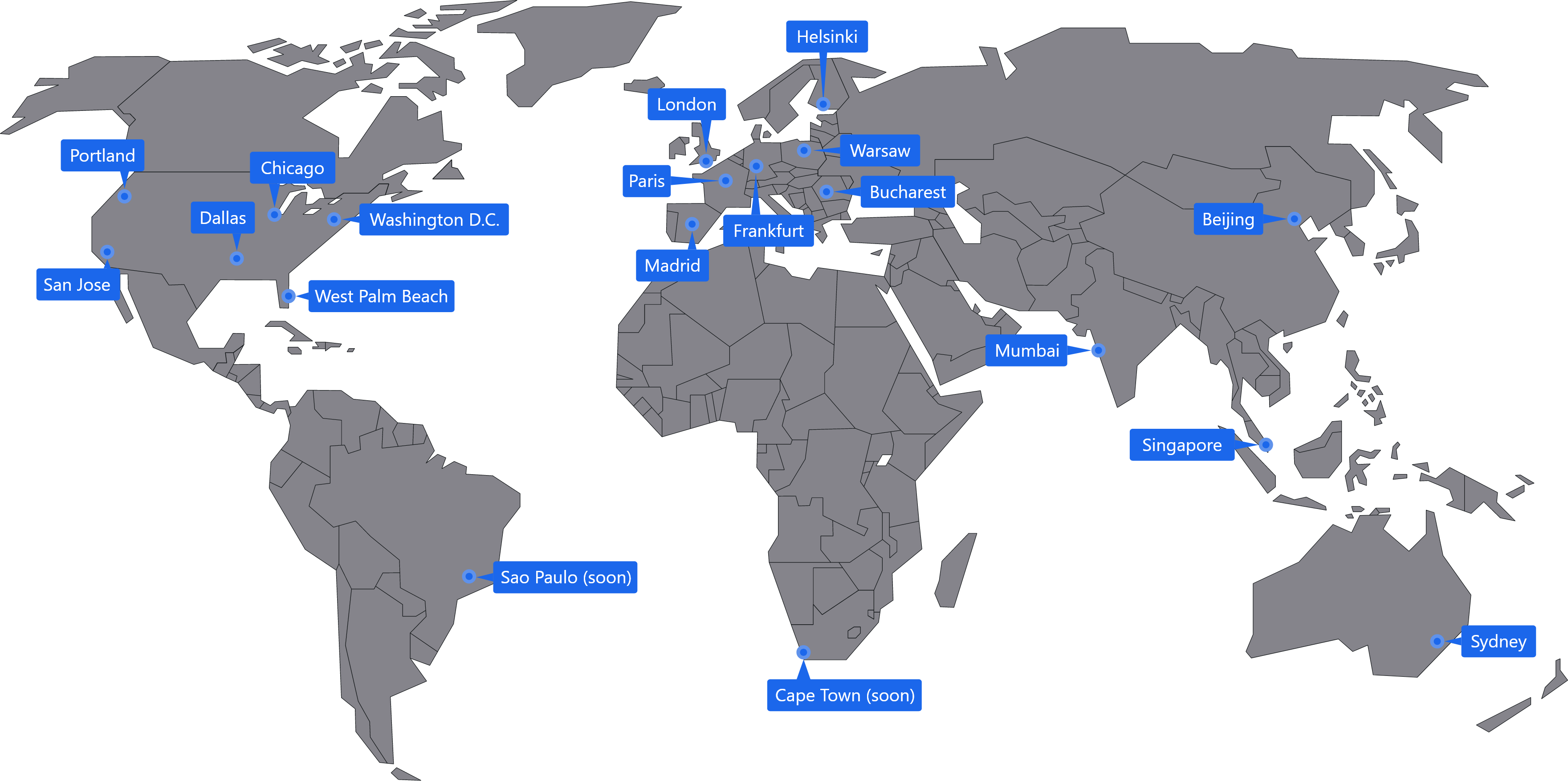 Frequently asked questions
These must be uploaded to your server using an FTP programme.
Own maps can be uploaded to the server via FTP and thus be used.
Buying a DayZ server often comes at a high cost. In comparison, if you rent a **DayZ server, you are not burdened by a one-time high payment. As a rule, you pay a low price once a month.
With us, you also have the possibility to adjust the tariff for your server, the associated mods and accordingly the price at any time. the price at any time. So you can try out different servers and modpacks and optionally remove them remove them again without spending a large sum of money.
With 4Netplayers, this is completely up to you. Regardless of whether you choose the Starter, Professional or Premium offer, you can determine the term of your contract yourself. Starting at one month up to a term of 12 months, it's up to you how long you want it to last. it is up to you how long you want to rent a server with us as your host. The longer the term of your contract is, the cheaper it will be, by the way, and so you will save 10% of the price for a 12-month contract compared to one month you save 10 % of the price.
Absolutely. With 4Netplayers you don't have to worry about security and protection. For one thing, you have free to choose the duration of your contract and are not obliged to make endless monthly payments. On the other hand your server itself is safe, because we protect it with DDoS from bad traffic.
After logging in, click on "Gameserver" on the left and then on "Create configuration". Select your desired mods, enter a password - and your server is ready to go!
DayZ Screenshots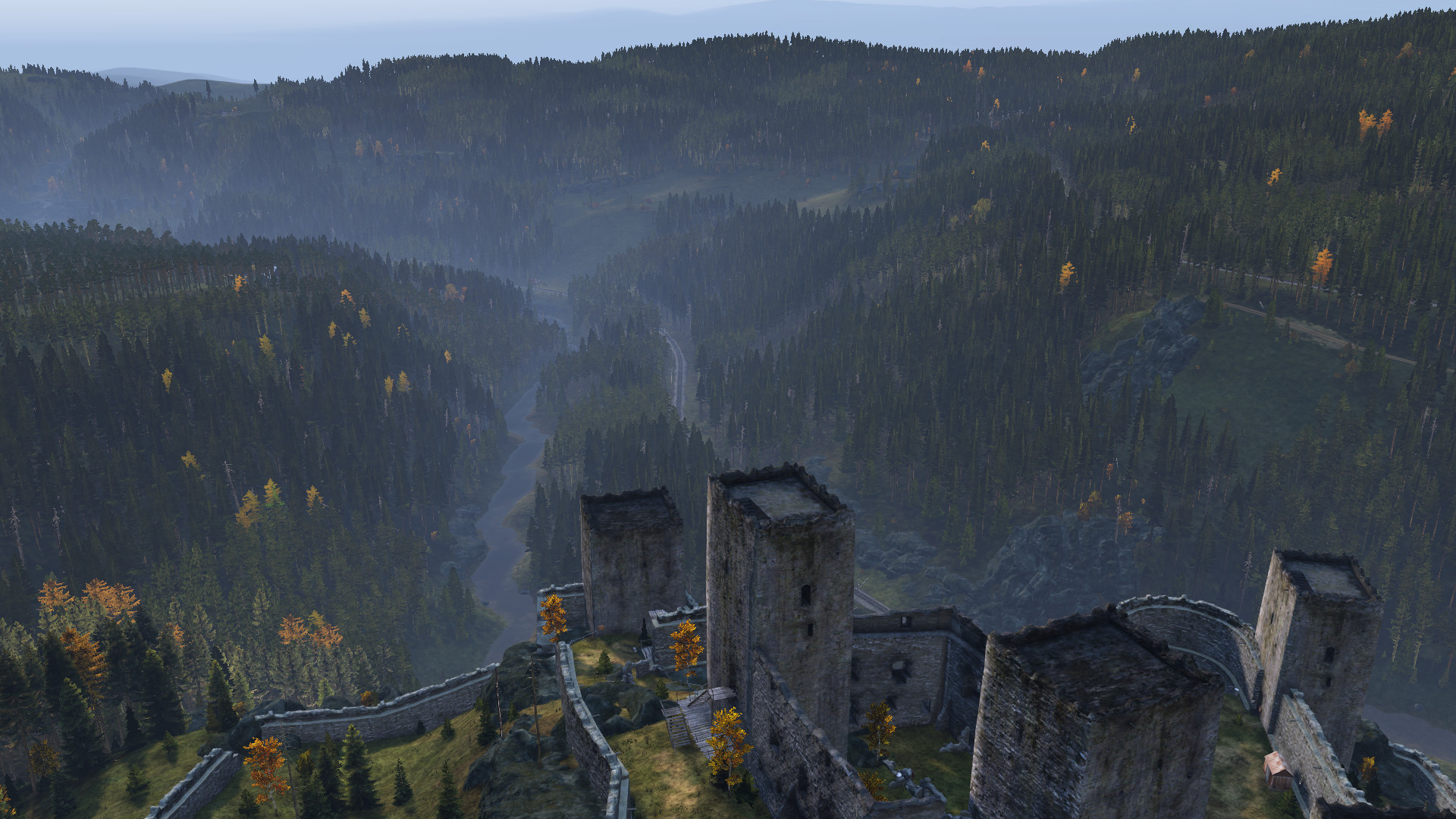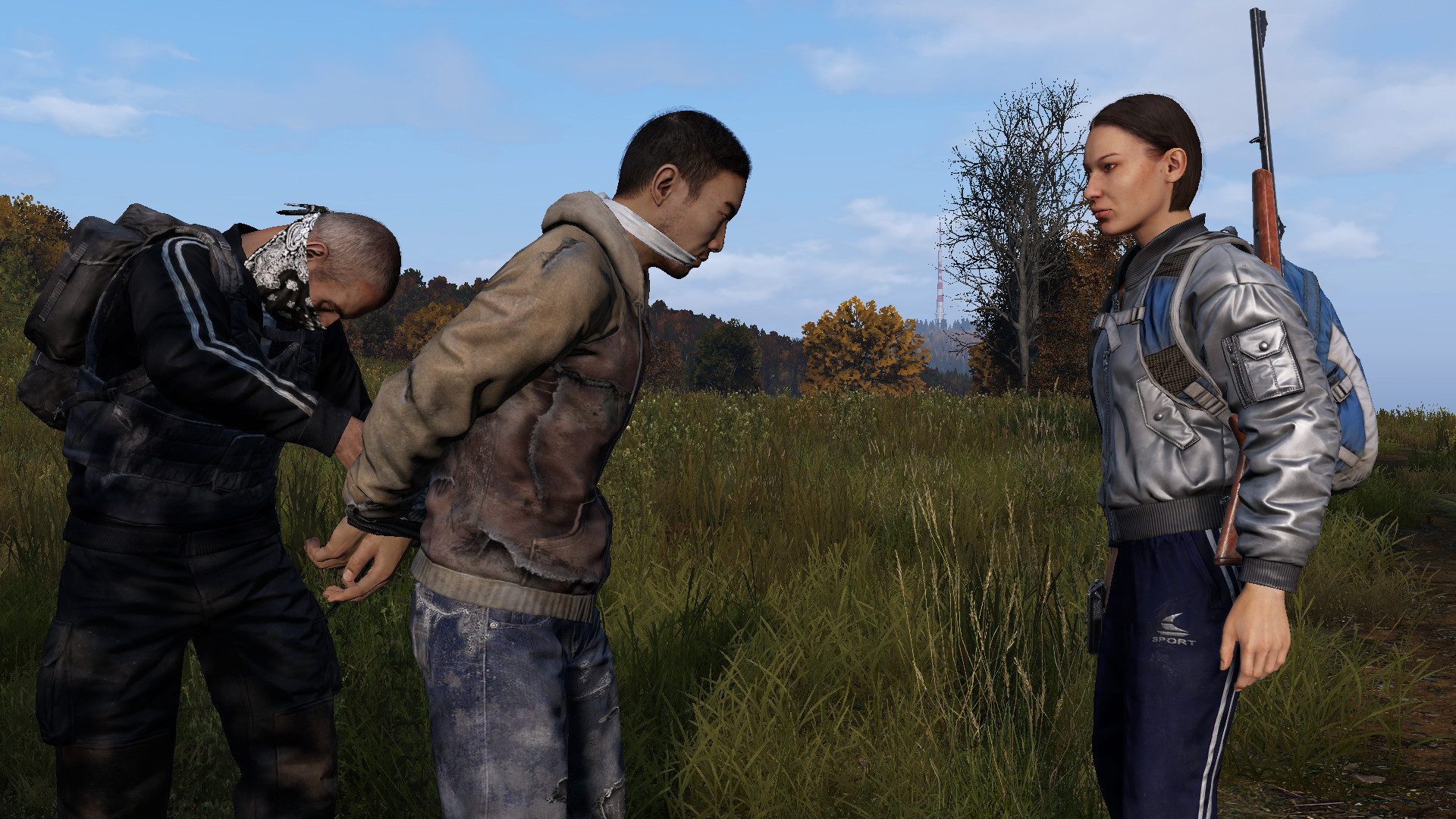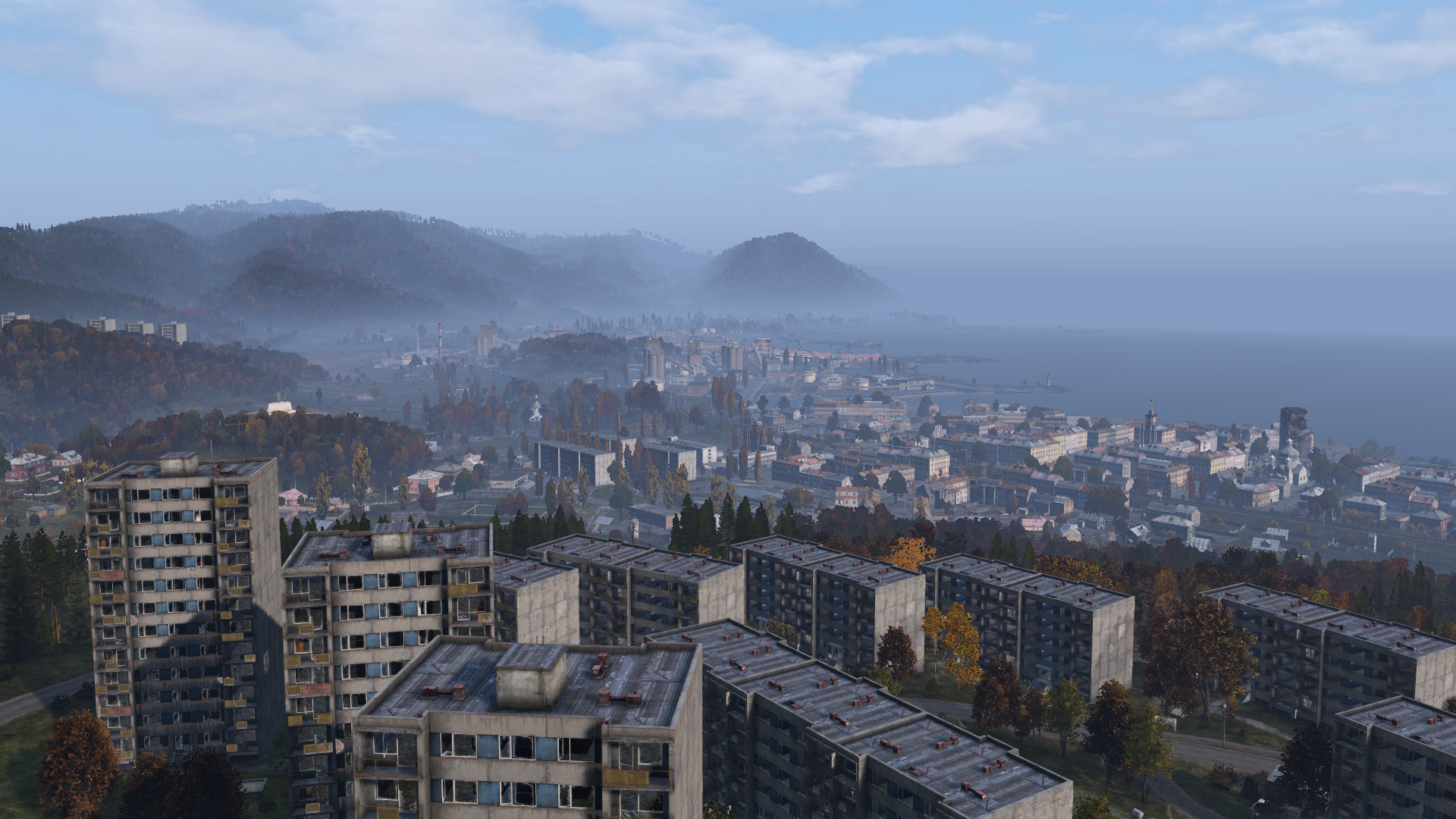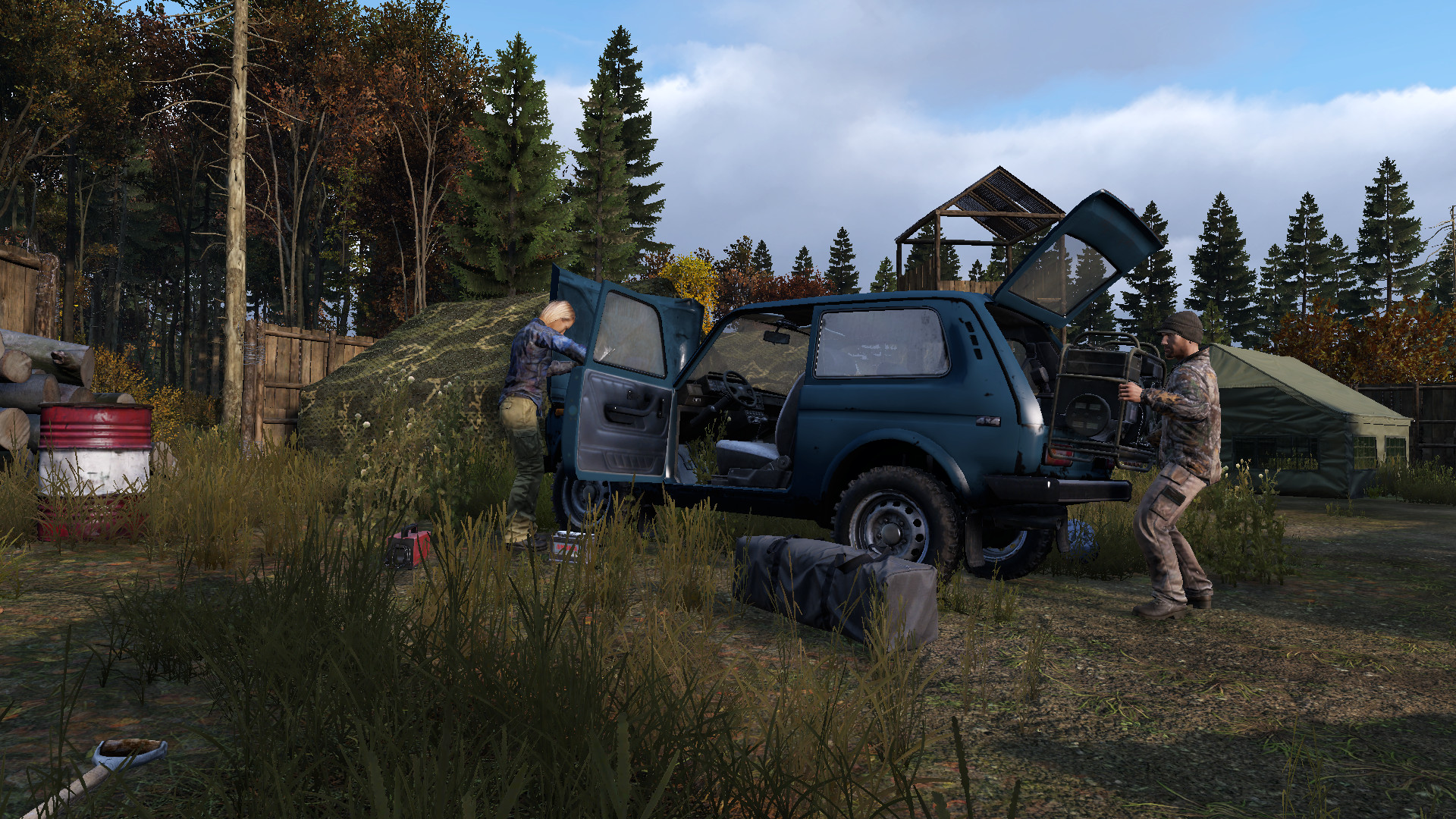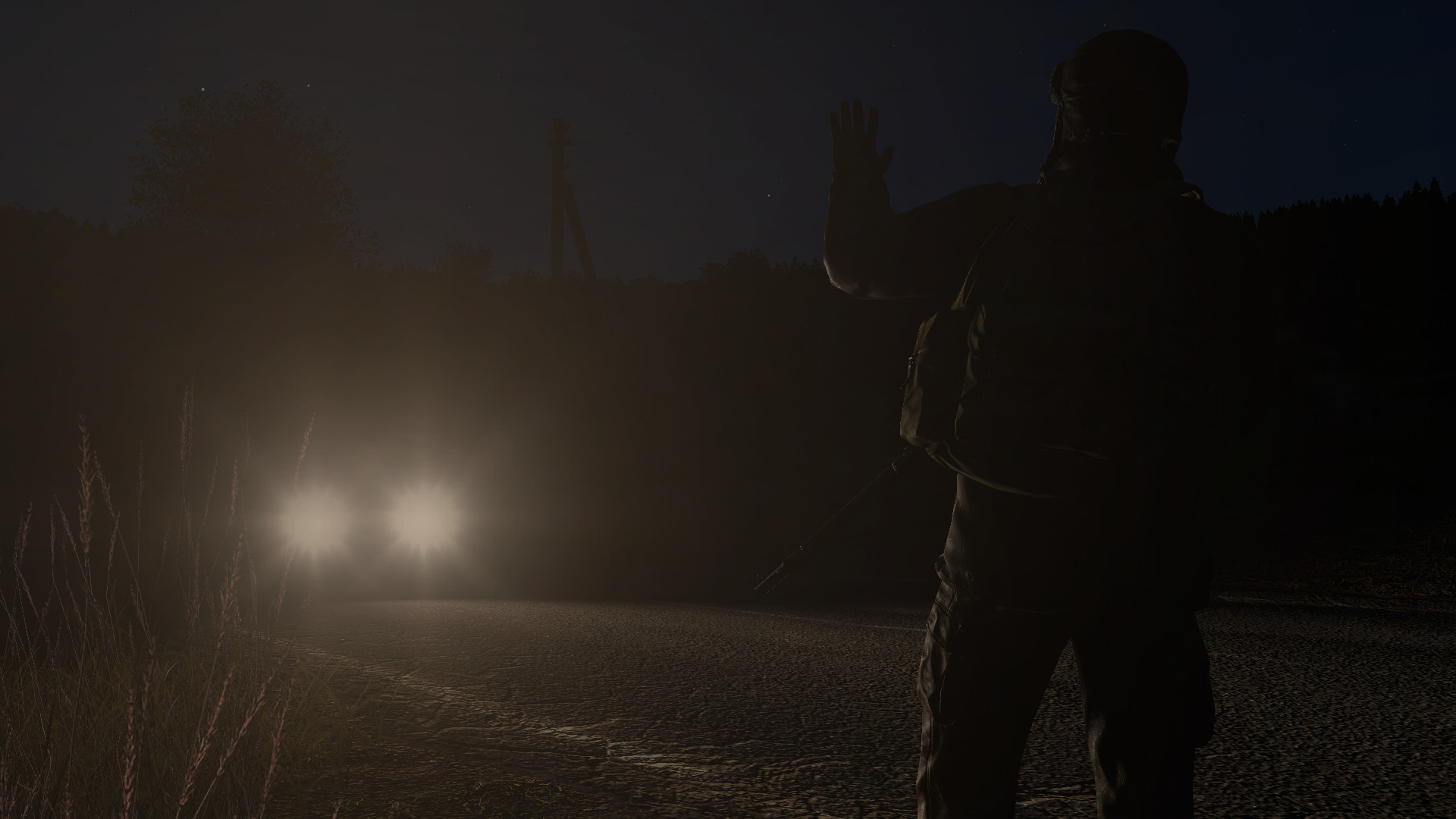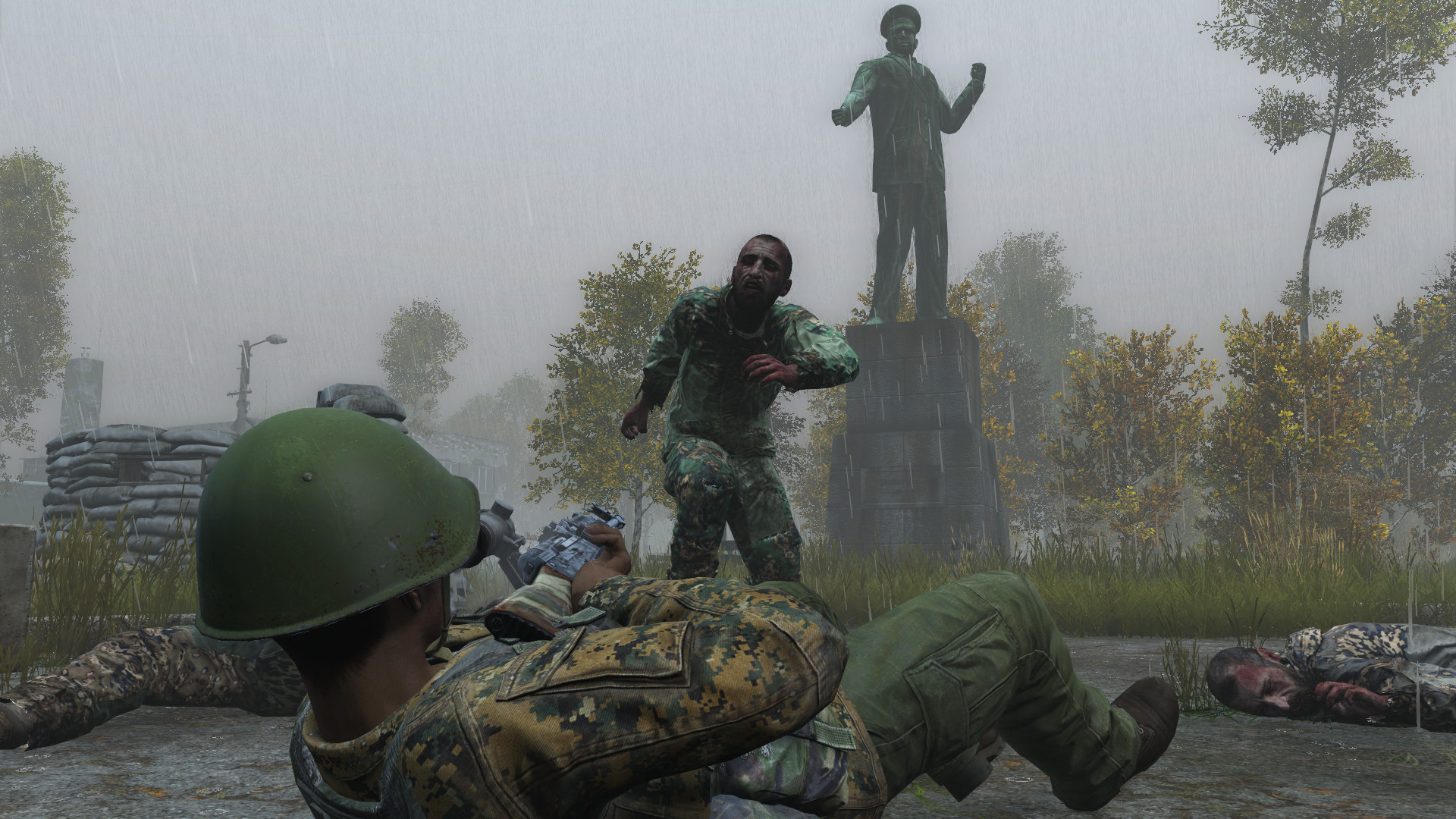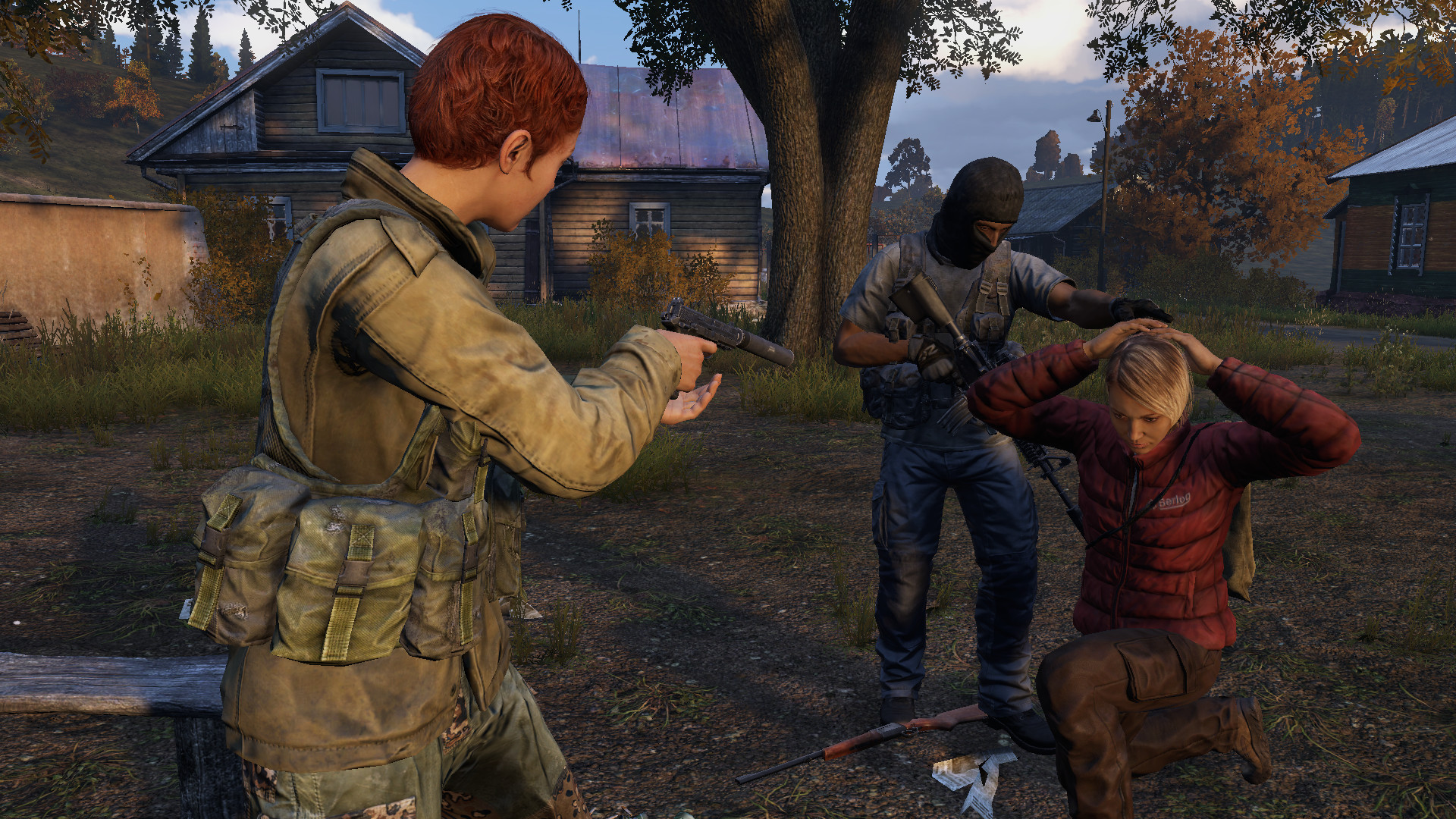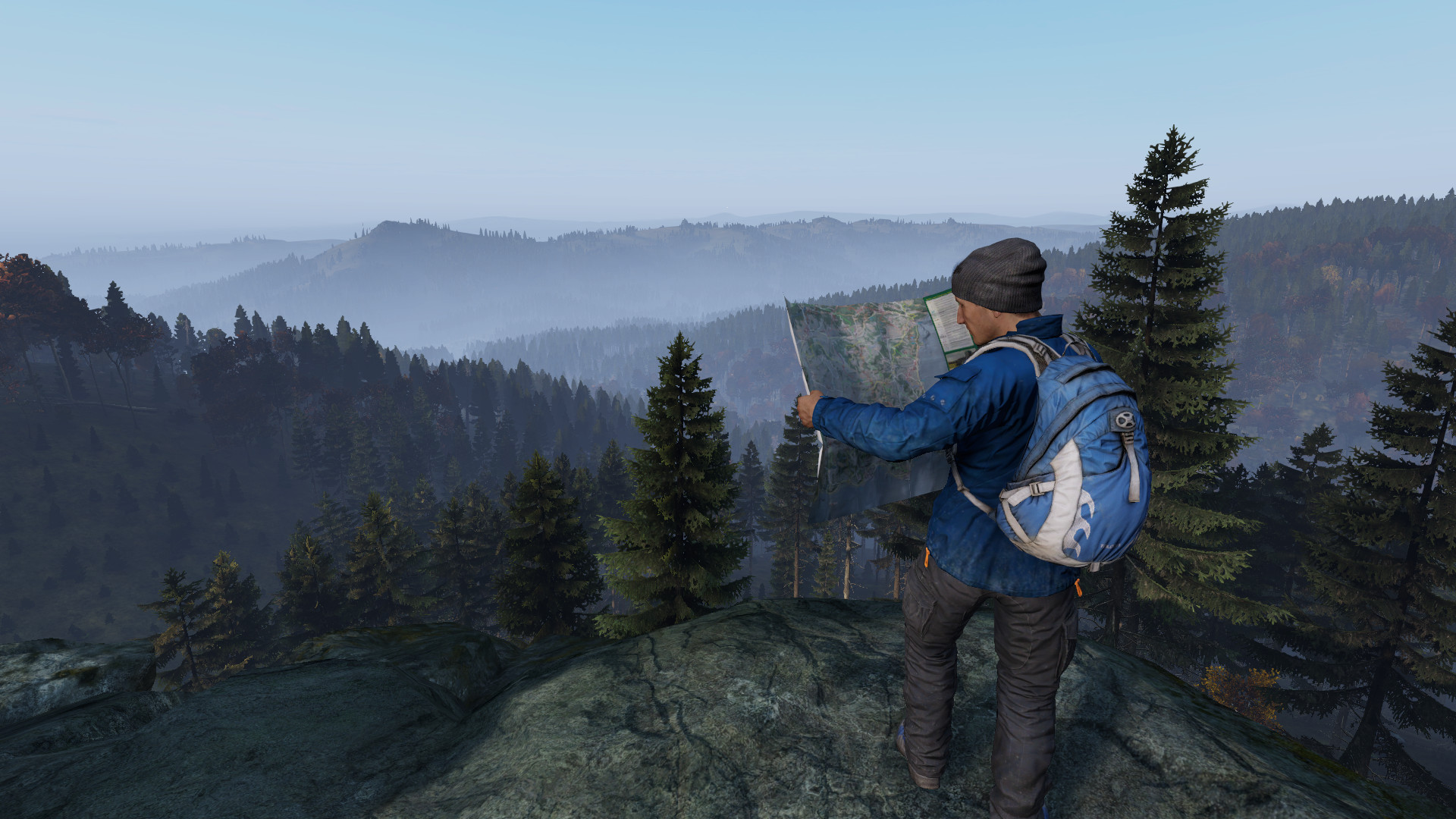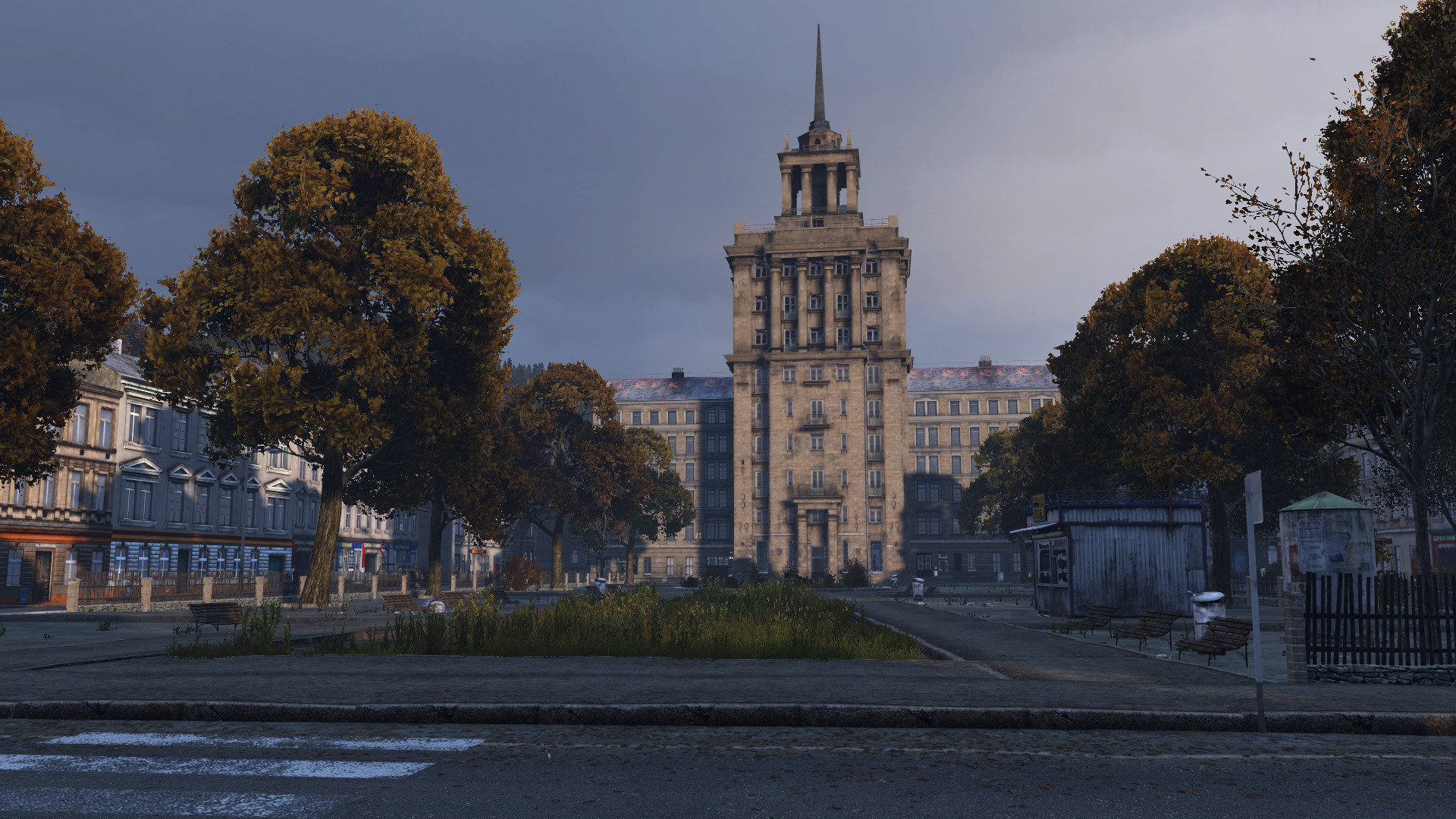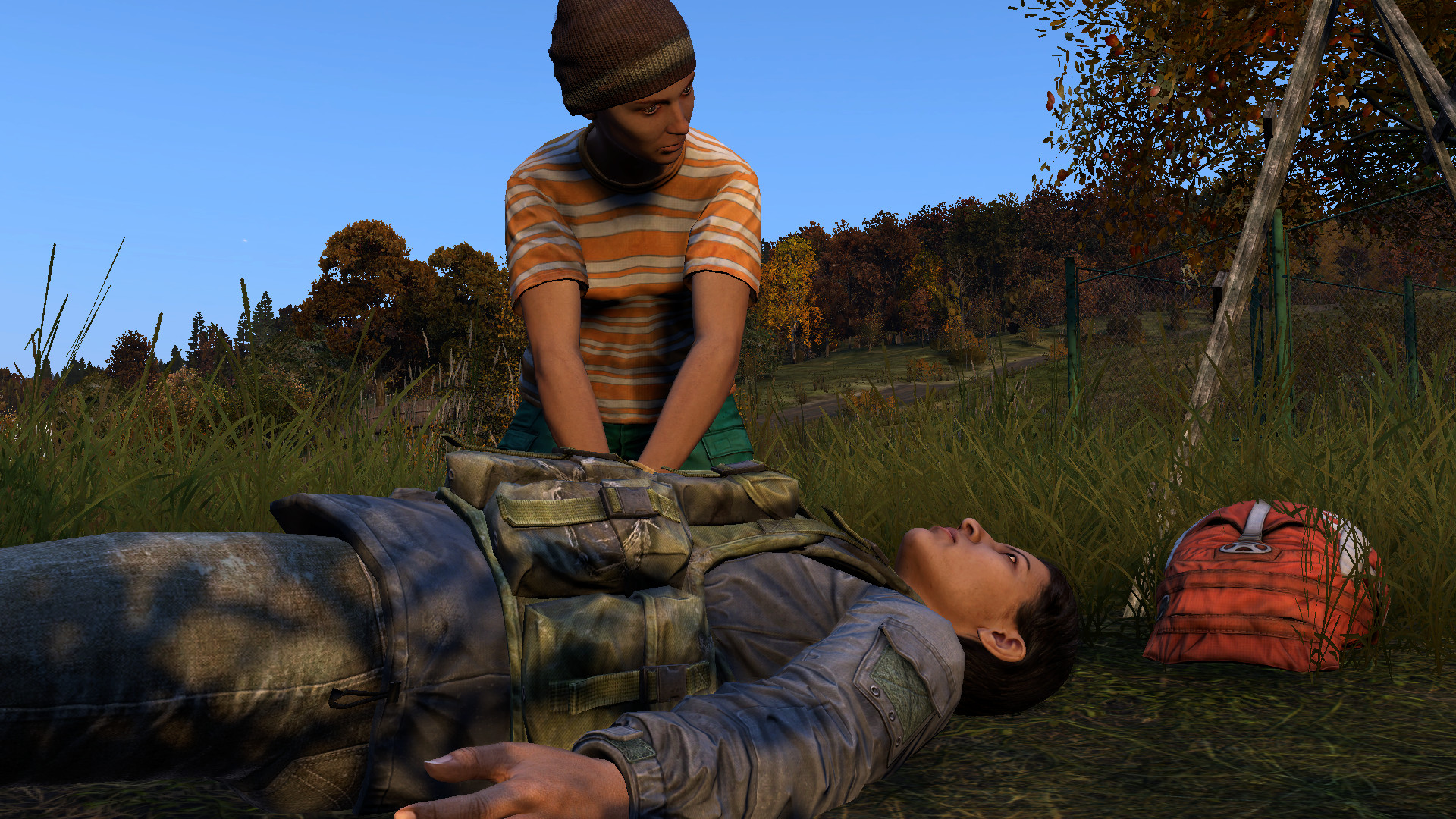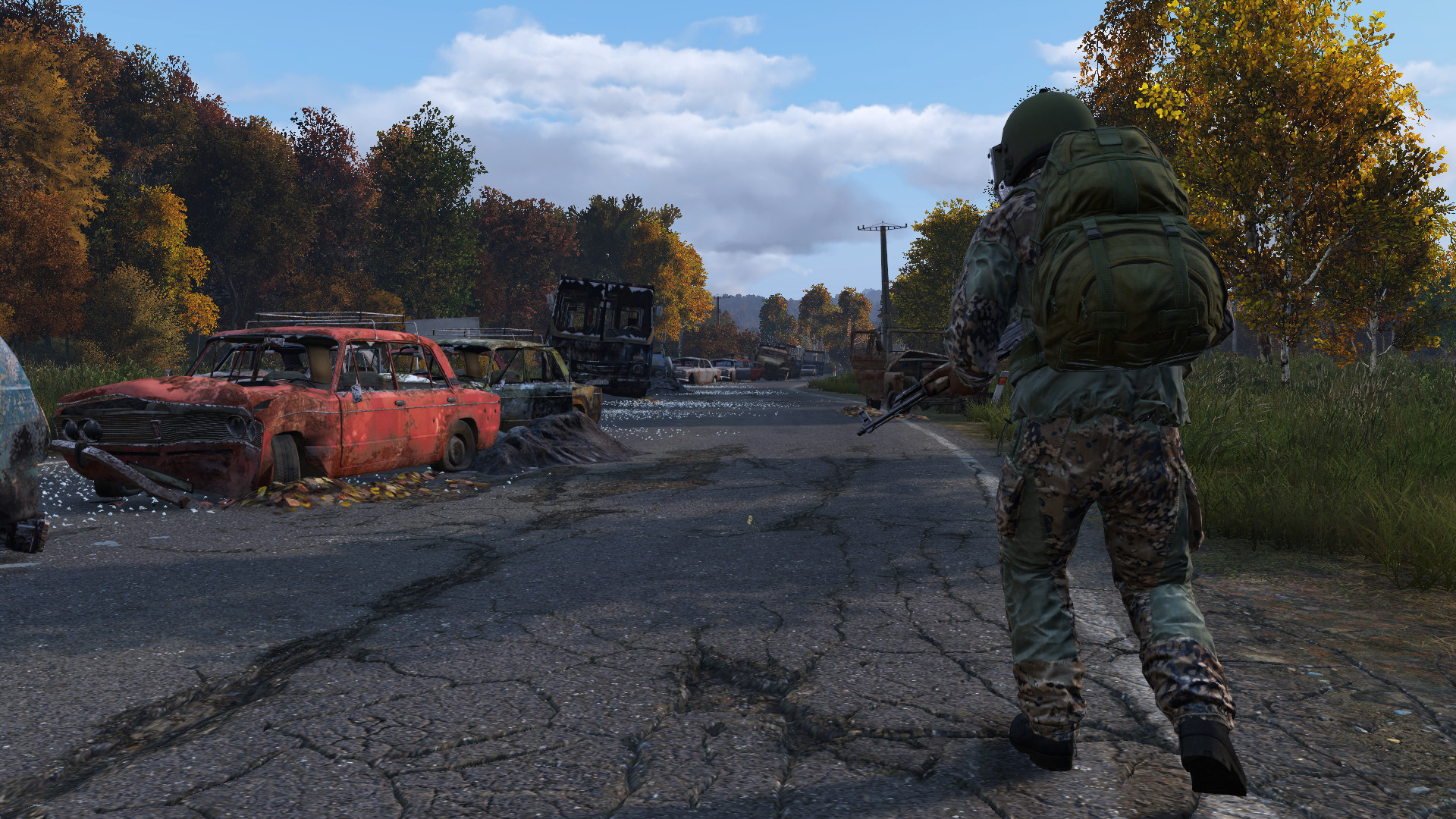 Explore a ruthless world in DayZ
Immerse yourself in the world of DayZ, a gripping survival horror game that challenges you to survive in a post-apocalyptic landscape. You take on the role of a survivor who finds himself in the fictional Republic of Chernarus. A devastating plague has decimated humanity and turned most people into bloodthirsty zombies. Now it's up to you to navigate the 225 km² open world, gather resources and fight the undead hordes to stay alive.
Make difficult decisions and build relationships
In DayZ, you will not only encounter the fearsome infected, but also other survivors who have to overcome the same challenges as you. Build alliances and work with them to be stronger together. But be wary: each survivor has their own motives and you must decide who you can trust. Your decisions have consequences and influence the course of the game as well as your relationships with other characters.
Survival through adaptation and creativity
In DayZ, your main goal is to stay alive as long as possible. To achieve this, you need to pay attention to your surroundings and use them to your advantage. Search for food, water and medicine to maintain your health. Use tools and weapons to defend yourself against the infected and other threats. Develop your skills to build traps, repair vehicles and construct bases. In this unforgiving world, your creativity and adaptability will make the difference between life and death.
Personalise your character and discover hidden treasures
DayZ gives you the opportunity to customise and upgrade your character to your liking. Choose from different outfits, hairstyles and accessories to create your unique survivor. Roam the open world and discover hidden treasures that will help you develop your character and unlock special abilities. Whether you specialise in melee, ranged or healing, your choices will determine how you face DayZ's challenges.
Take on exciting multiplayer challenges in DayZ
The ultimate DayZ experience awaits you in multiplayer mode, where you fight for survival with or against other players in real time. Team up with friends or new allies to build bases and share resources. Take on the challenge of facing off against enemy groups in thrilling PvP battles to defend your territory. In DayZ, cooperation is key, but it's up to you how you form relationships with other players and whether you become a lone survivor or a member of a strong community.
A stunning open world full of detail
The post-apocalyptic world of DayZ offers an impressive and diverse landscape for you to explore. From dense forests and vast fields to abandoned towns and desolate coastlines, Chernarus is a fascinating and dangerous terrain that will captivate you. The attention to detail in the environment, architecture and objects creates an immersive atmosphere that will immerse you deeply in the game.
Modding community: change the game and enhance your experience
DayZ has a dedicated and creative modding community that is constantly developing new content and enhancements to expand and personalise the game experience. With countless mods available, you can add new weapons, vehicles, clothing and even maps to customise your survival experience. The modding community also offers servers with their own rules and game modes, so you can always discover new challenges and unique game experiences.
DayZ - An intense and gripping survival experience
DayZ offers an unforgettable survival horror experience that takes you into a merciless open world full of challenges and unpredictable dangers. With realistic gameplay mechanics, stunning environments and constant updates, you'll be constantly challenged to adapt and make smart choices. Build relationships, personalise your character and discover hidden treasures as you take on the challenges of multiplayer mode. The vibrant modding community enhances the game experience and offers you countless ways to shape your survival in the post-apocalyptic world of Chernarus.