AUD
8.29
BGN
9.76
BRL
26.61
CAD
7.45
CHF
4.81
CNY
38.97
CZK
121.79
DKK
37.20
EUR
4.99
GBP
4.33
HKD
42.46
HRK
37.61
HUF
1,895.60
IDR
84,810.04
ILS
20.36
INR
454.28
ISK
750.00
JPY
814.87
KRW
7,113.79
MXN
93.29
MYR
25.52
NOK
58.56
NZD
8.98
PHP
301.93
PLN
21.78
RON
24.80
RUB
584.83
SEK
57.08
SGD
7.31
THB
193.07
TRY
157.32
USD
5.45
ZAR
102.95
date
56.25
/ month


(taxes included)
50% off in the 1st month
AUD
11.20
BGN
13.18
BRL
35.94
CAD
10.07
CHF
6.50
CNY
52.63
CZK
164.50
DKK
50.25
EUR
6.74
GBP
5.85
HKD
57.35
HRK
50.80
HUF
2,560.39
IDR
114,553.04
ILS
27.50
INR
613.60
ISK
1,013.02
JPY
1,100.64
KRW
9,608.61
MXN
126.01
MYR
34.47
NOK
79.09
NZD
12.13
PHP
407.82
PLN
29.41
RON
33.50
RUB
789.93
SEK
77.10
SGD
9.87
THB
260.78
TRY
212.49
USD
7.36
ZAR
139.05
date
75.97
/ month


(taxes included)
Individual configuration
Create your own configuration and customize options flexibly
Secure payment




Our locations
In 17 locations worldwide, we offer unique accessibility with the lowest pings. Further locations are constantly being developed and guarantee breathtaking gaming fun with the lowest latency in every game.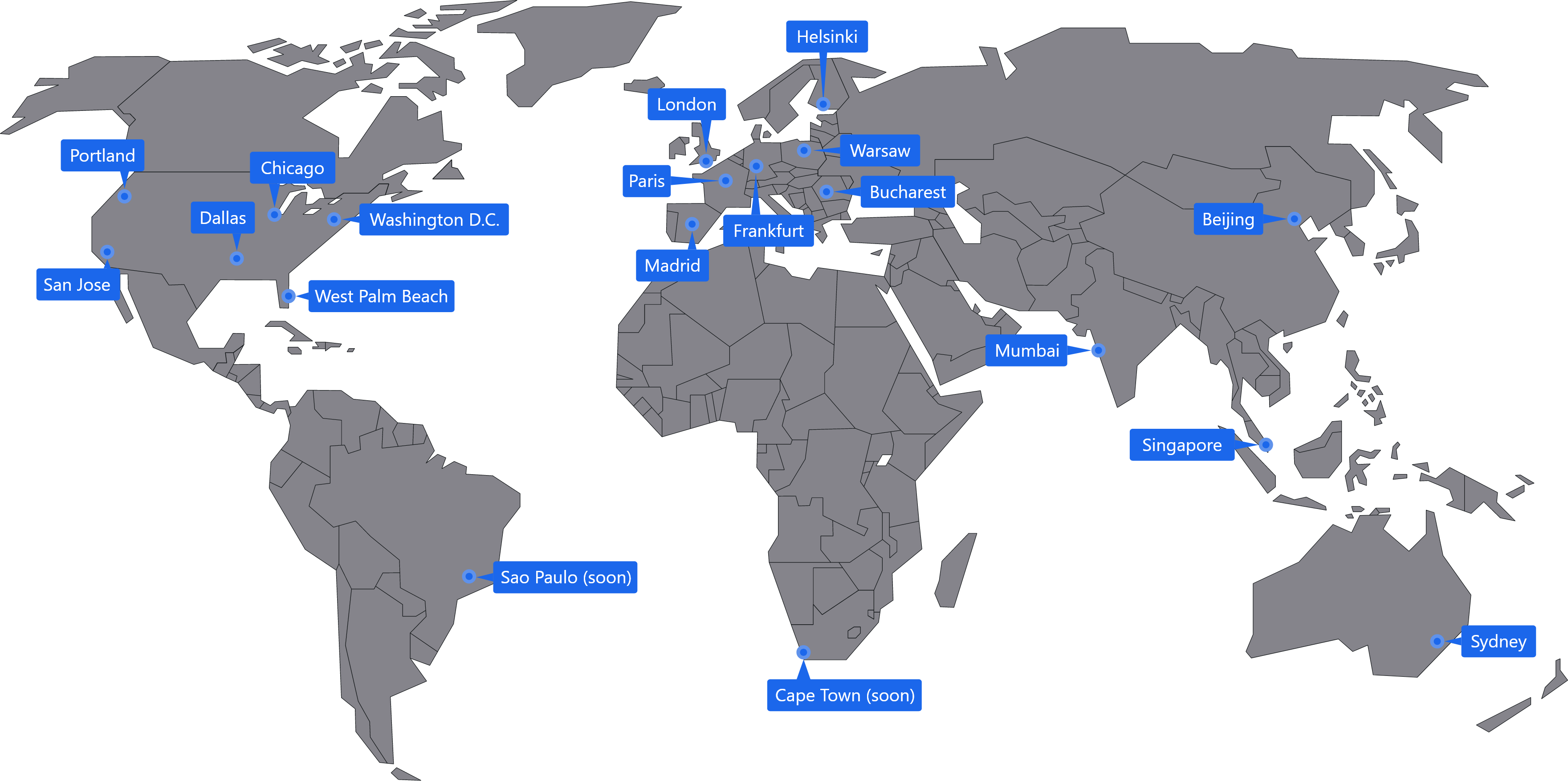 Frequently asked questions
Mods are currently only available for the single player/co-op.
You can simply upload your savegame ingame when you are connected to the server and load it afterwards.
When it comes to playing online games, you can't get around a game server. This also applies to Satisfactory. Here you have the option of creating your own server or renting a server. As a rule, the rental option is the better solution, as you get away cheaper overall.
You don't have to make any large one-off outlays, but can play on your own Satisfactory server for a small monthly amount. In addition, you don't have to deal with annoying maintenance costs and can rely on a first-class support service with 4Netplayers as your hosting partner.
That is entirely up to you. When you rent a server from 4Netplayers, you can decide on the length of your rental contract right from the start. You just want to try out Satisfactory? Then rent a server for one month, during which you can discover the played planet. You are already sure that you want to build factories in Satisfactory over a longer period of time? In that case, you can sign a contract with a length of up to 12 months. You can even save up to 10%.
You do not necessarily have to rent a dedicated Satisfactory server. Alternatively, you can also choose a shared server. However, the dedicated variant has some advantages:
Your server is always accessible under the same IP address. This makes it easier to give your friends access.
Even if several slots are occupied, you enjoy short loading times.
The total capacity of the server with us as hoster is freely available to you.
At 4Netplayers, you can not only choose between dedicated and shared servers. We also offer different server models for your contract:
a Starter server, which is available for as little as €4.99 per month and has 10 slots
the Professional Server is free of branding and allows access for up to 16 players
a model for own configuration, which is offered including TeamSpeak
The starter server is suitable for testing the game. The configurable model is ideal for true fans. The professional model is the perfect intermediate.
At 4Netplayers, you don't have to wait long to start enjoying the game. Once you have signed the contract to rent your Satisfactory server, you can start right into the game and begin exploring the planet, building factories and extracting resources.
Satisfactory Screenshots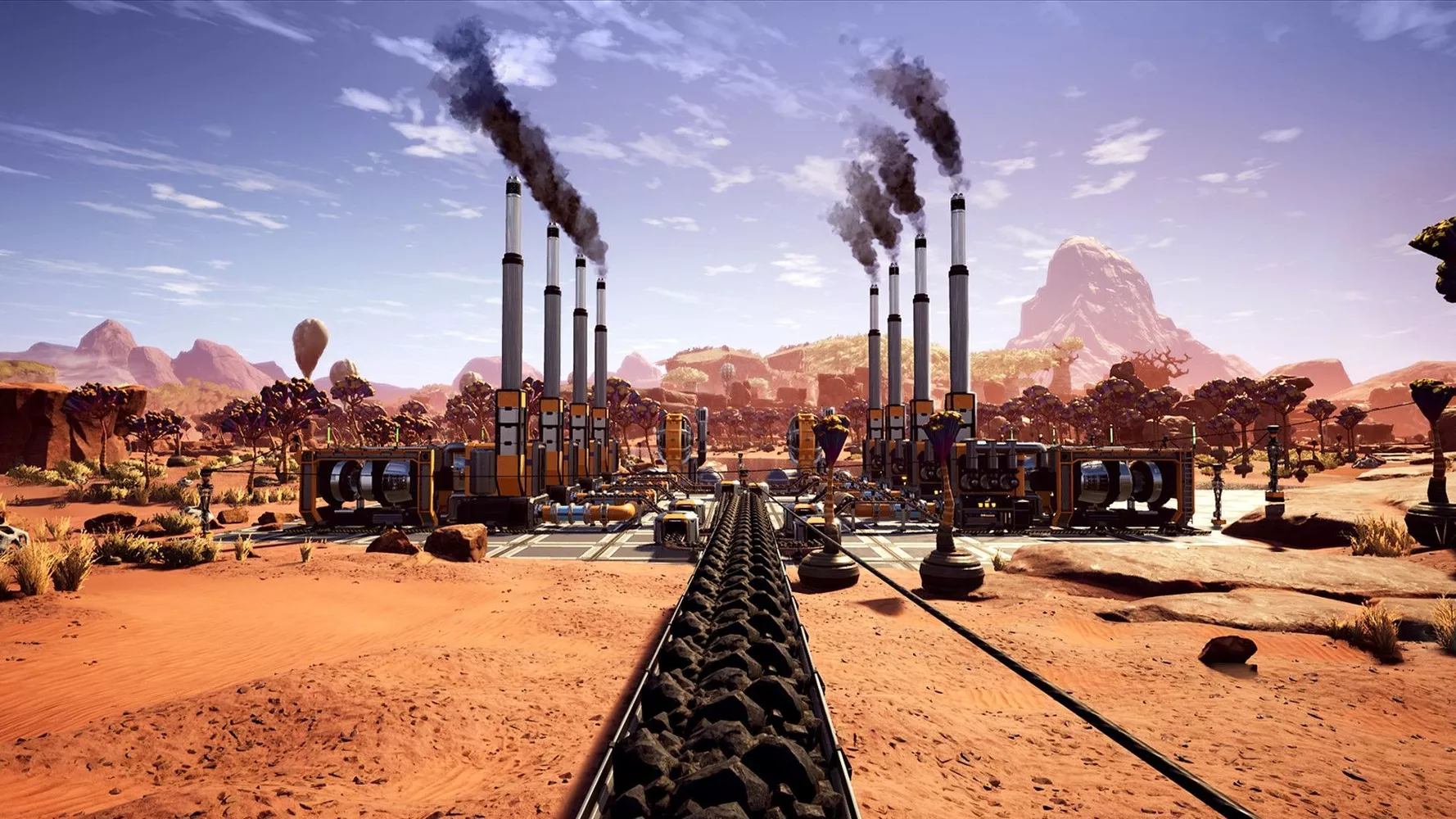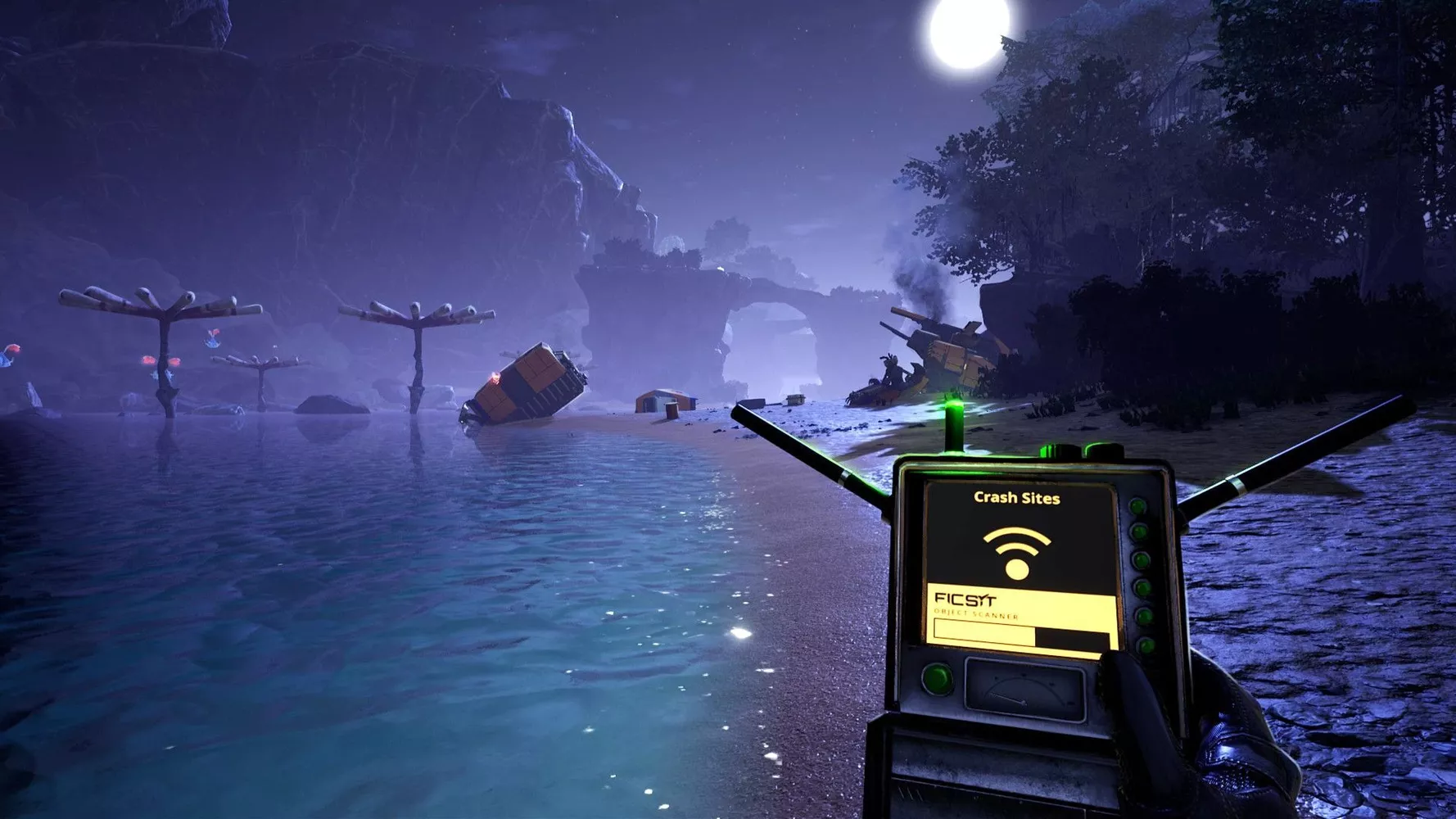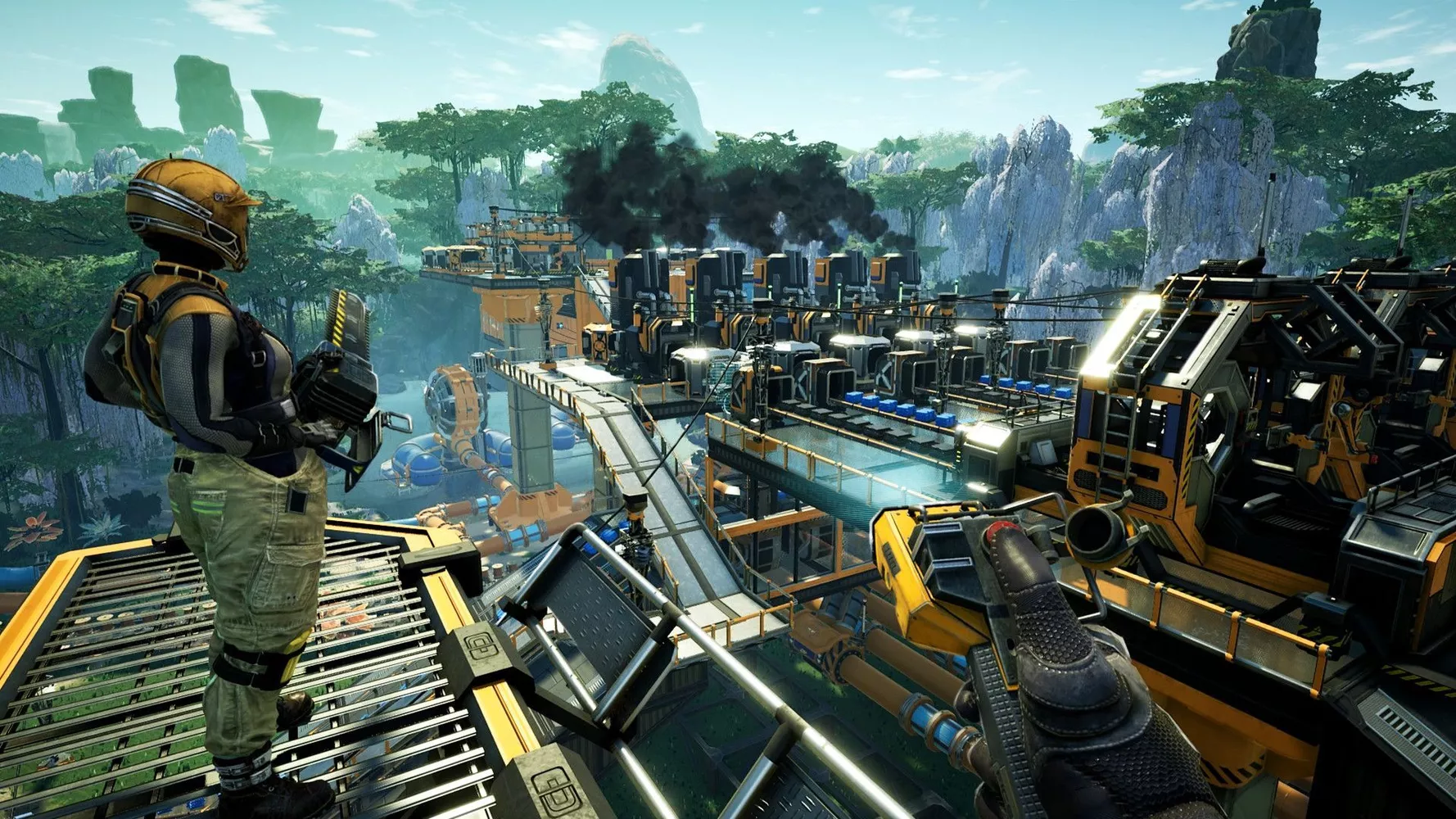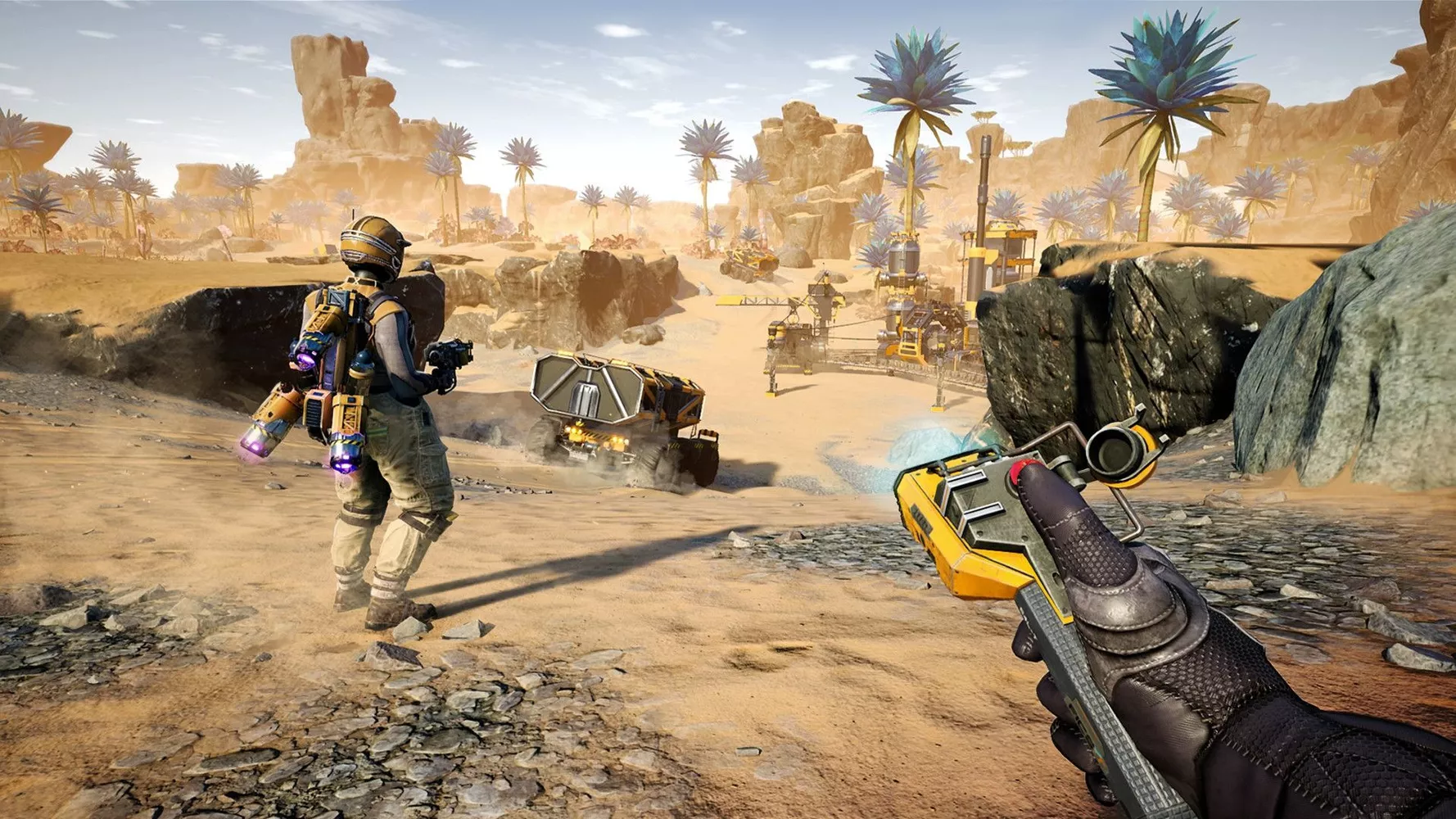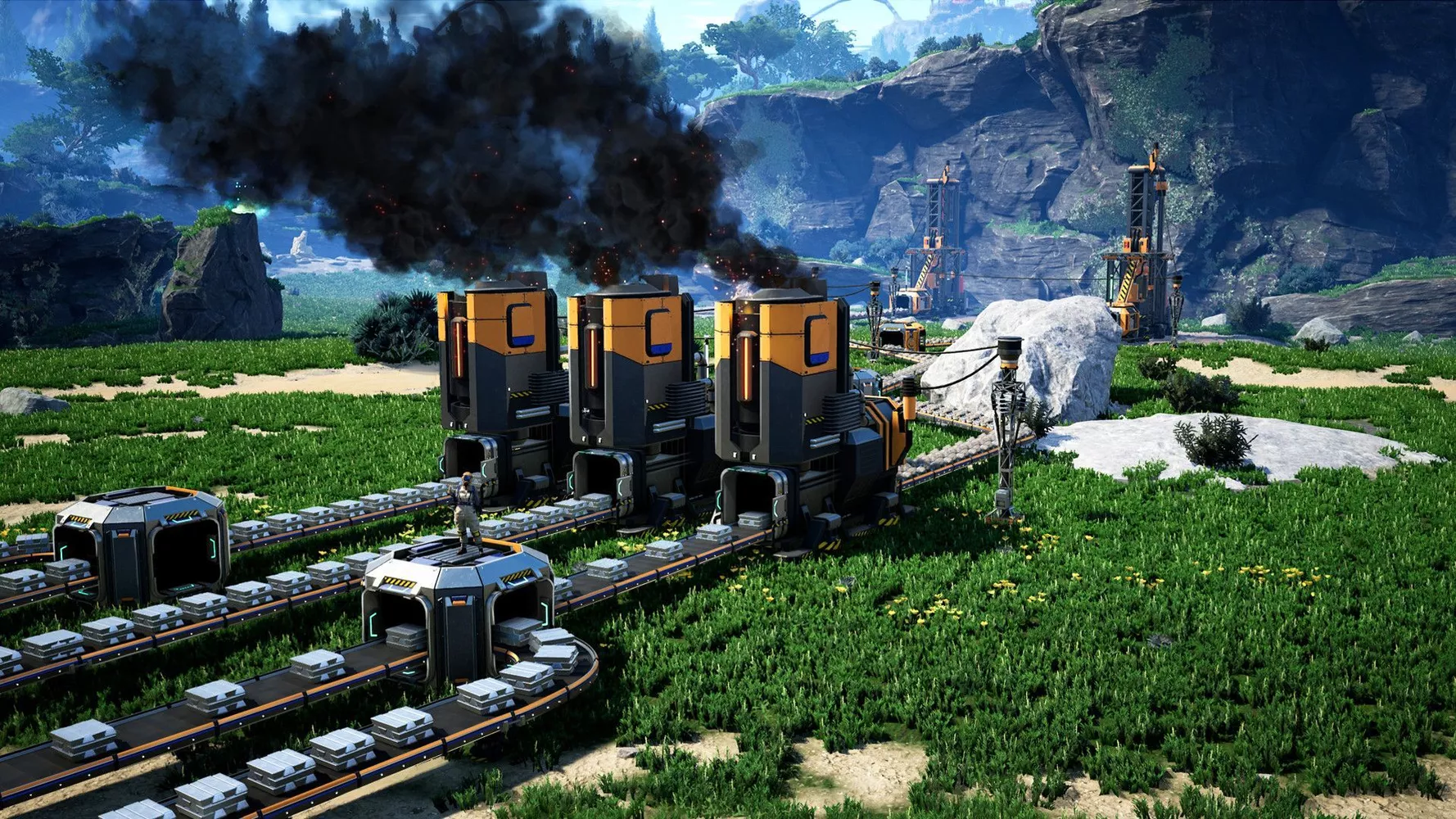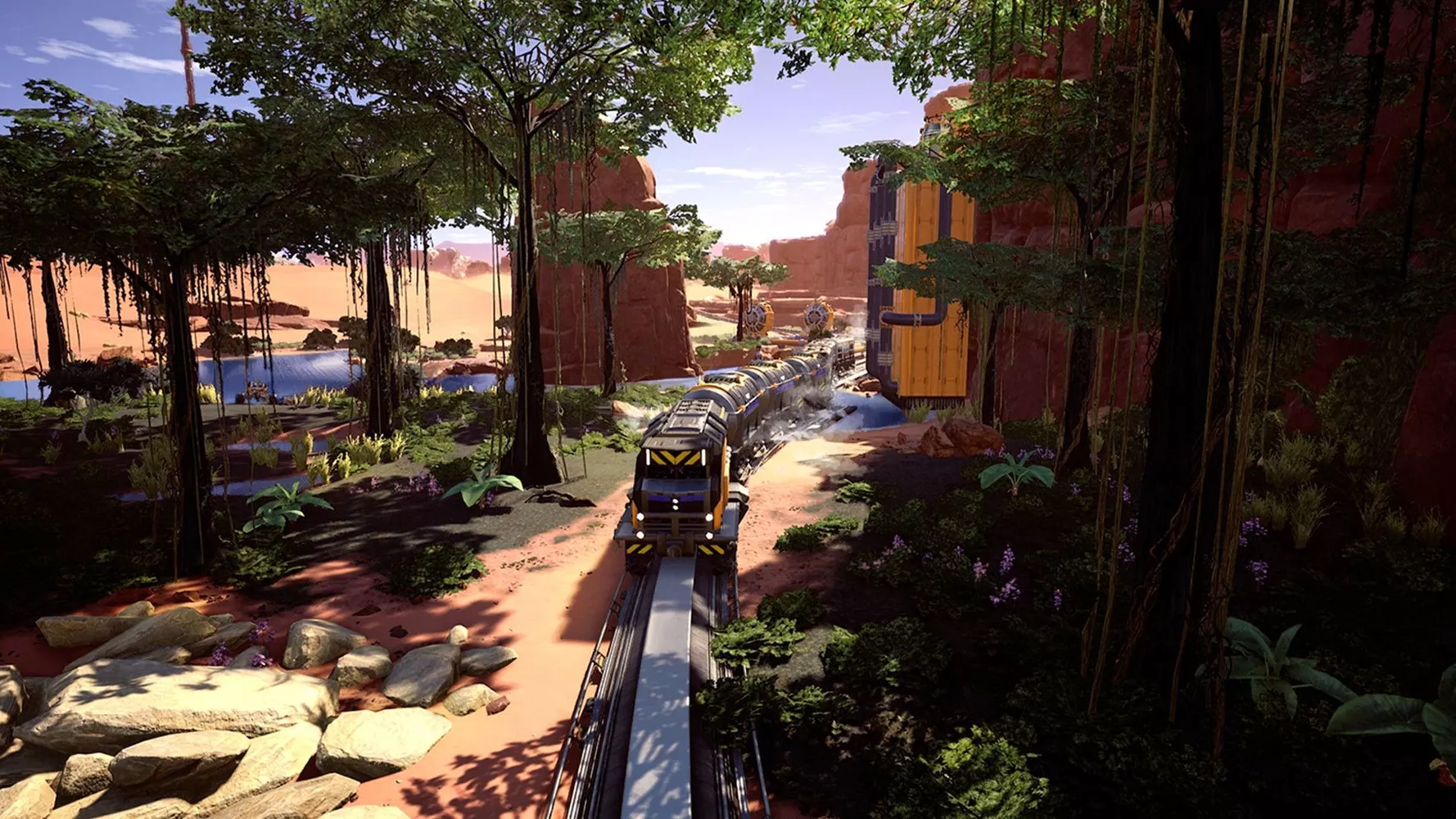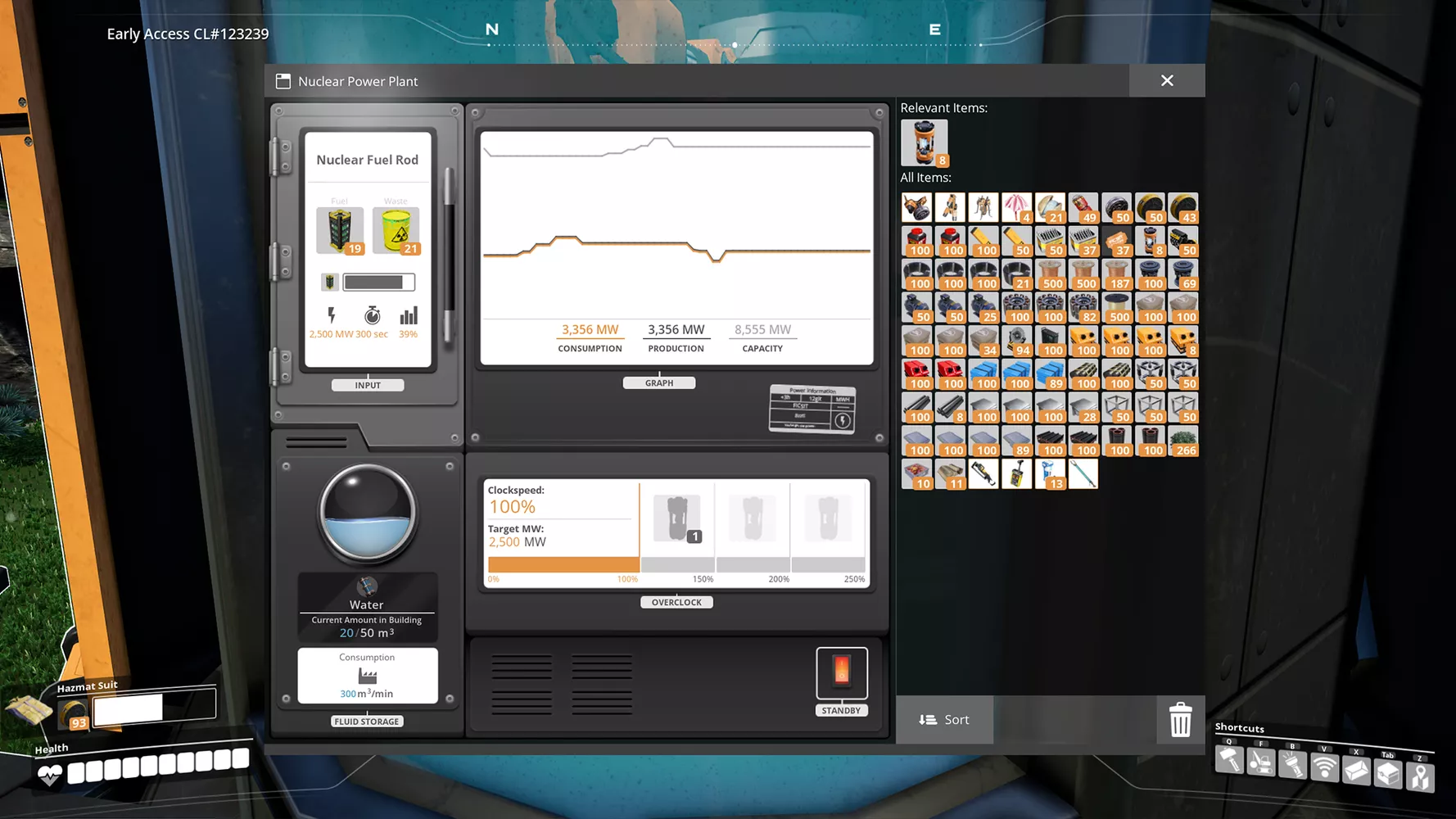 Discover the fascination of Satisfactory
Immerse yourself in the immersive world of Satisfactory, the ultimate factory building and automation game that challenges your creativity and strategic skills. Build massive factories that reach beyond the horizon and optimise your production chains to take maximum advantage of the almost infinite resources of an alien planet. Explore breathtaking landscapes, mysterious creatures and build complex systems to expand your industrial empire. Team up with friends to overcome challenges together and explore the mysteries of the planet. Get ready to test your ambition and skill as you reach new heights in Satisfactory.
Master technologies and shape your future
Become a master of technology by developing advanced machines and automation solutions that allow you to speed up and optimise your empire's production processes. Research and unlock new technologies to build even more powerful plants and design mighty vehicles and means of transport. In Satisfactory, it's up to you how you use your resources and which technology paths you follow to achieve your goals. Face challenges and find creative solutions to a variety of production problems as you reach ever higher levels of efficiency and success. Unleash your potential and shape your own future in this vast, open world of opportunity.
Explore and preserve the beauty of the planet
As you expand your industrial empire, you will encounter a variety of fascinating biomes, breathtaking landscapes and exotic creatures that populate the planet. In Satisfactory, you will have the opportunity to explore the untouched beauty of this alien world and discover the secrets of its flora and fauna. Protect the environment by researching and using sustainable and eco-friendly technologies to reduce your ecological footprint. In this unique game, it's up to you to maintain the balance between growth and conservation as you progress and achieve harmonious coexistence with the native life forms.
Work together and build in multiplayer mode on your Satisfactory game server.
In Satisfactory, you don't have to go it alone on your journey. Team up with friends in multiplayer mode and share the joy of building factories and exploring the planet. Together you can combine your skills to design even bigger and more efficient production facilities, overcome difficult challenges and discover the hidden treasures of the planet. Share your ideas and inventions and experience how your collaboration creates an impressive symbiosis of technical sophistication and aesthetic perfection. The multiplayer mode of Satisfactory offers you a unique opportunity to share your gaming experience with others and experience unforgettable moments together.
Satisfactory - Experience the ultimate factory building adventure
Satisfactory offers you an unparalleled gaming experience that combines factory building, automation and exploration on an alien world. Here you can demonstrate your creativity, strategic skills and environmental awareness while operating in an open world full of possibilities. Whether alone or in multiplayer, Satisfactory challenges you to reach ever higher levels of efficiency and success by exploring and mastering advanced technologies. Experience the excitement of Satisfactory and build your own industrial empire as you discover and preserve the secrets and beauties of the planet.