AUD
8.29
BGN
9.76
BRL
26.61
CAD
7.45
CHF
4.81
CNY
38.97
CZK
121.79
DKK
37.20
EUR
4.99
GBP
4.33
HKD
42.46
HRK
37.61
HUF
1,895.60
IDR
84,810.04
ILS
20.36
INR
454.28
ISK
750.00
JPY
814.87
KRW
7,113.79
MXN
93.29
MYR
25.52
NOK
58.56
NZD
8.98
PHP
301.93
PLN
21.78
RON
24.80
RUB
584.83
SEK
57.08
SGD
7.31
THB
193.07
TRY
157.32
USD
5.45
ZAR
102.95
date
56.25
/ month


(taxes included)
50% off in the 1st month
AUD
11.20
BGN
13.18
BRL
35.94
CAD
10.07
CHF
6.50
CNY
52.63
CZK
164.50
DKK
50.25
EUR
6.74
GBP
5.85
HKD
57.35
HRK
50.80
HUF
2,560.39
IDR
114,553.04
ILS
27.50
INR
613.60
ISK
1,013.02
JPY
1,100.64
KRW
9,608.61
MXN
126.01
MYR
34.47
NOK
79.09
NZD
12.13
PHP
407.82
PLN
29.41
RON
33.50
RUB
789.93
SEK
77.10
SGD
9.87
THB
260.78
TRY
212.49
USD
7.36
ZAR
139.05
date
75.97
/ month


(taxes included)
Individual configuration
Create your own configuration and customize options flexibly
Secure payment




Our locations
In 17 locations worldwide, we offer unique accessibility with the lowest pings. Further locations are constantly being developed and guarantee breathtaking gaming fun with the lowest latency in every game.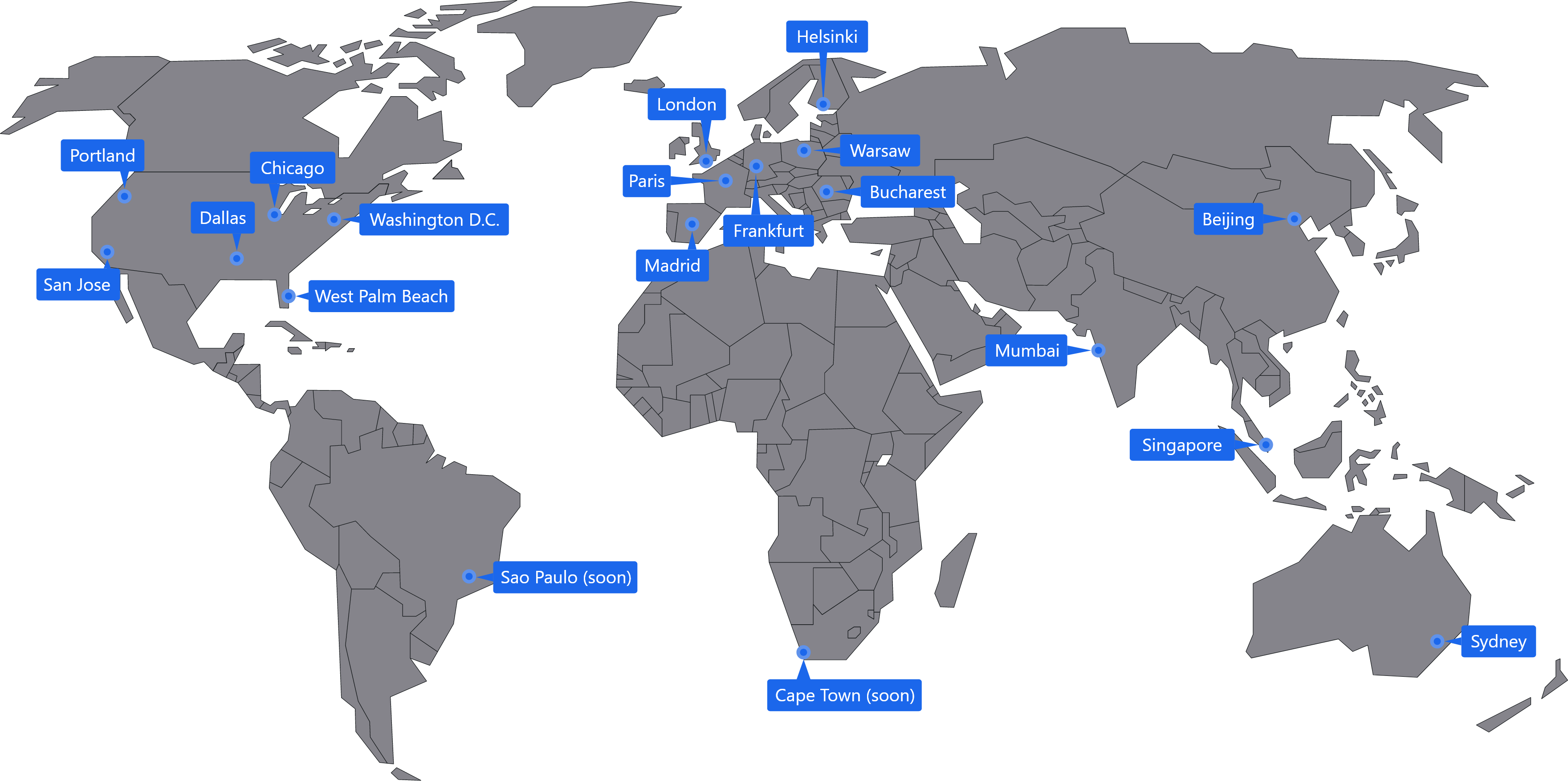 Frequently asked questions
Buying a Tinkertown server is often very expensive. In comparison, if you rent a **Tinkertown server, you will not be burdened by a one-time high payment. As a rule, you pay a low price once a month.
With us you also have the possibility to adjust the tariff for your server, the mods connected to it and accordingly the **price at any time. the price at any time. So you can try out different servers and modpacks and optionally remove them remove them again without spending a large sum of money.
With 4Netplayers, this is completely up to you. Regardless of whether you choose the Starter, Professional or Premium offer, you can determine the term of your contract yourself. Starting at one month up to a term of 12 months, it's up to you how long you want it to last. it is up to you how long you want to rent a server with us as your host. The longer the term of your contract is, the cheaper it will be, by the way, and so you will save 10% of the price for a 12-month contract compared to one month you save 10 % of the price.
Absolutely. With 4Netplayers you don't have to worry about security and protection. For one thing, you have free to choose the duration of your contract and are not obliged to make endless monthly payments. On the other hand your server itself is safe, because we protect it with DDoS from bad traffic.
After logging in, click on "Gameserver" on the left and then on "Create configuration". Select your desired mods, enter a password - and your server is ready to go!
Tinkertown Screenshots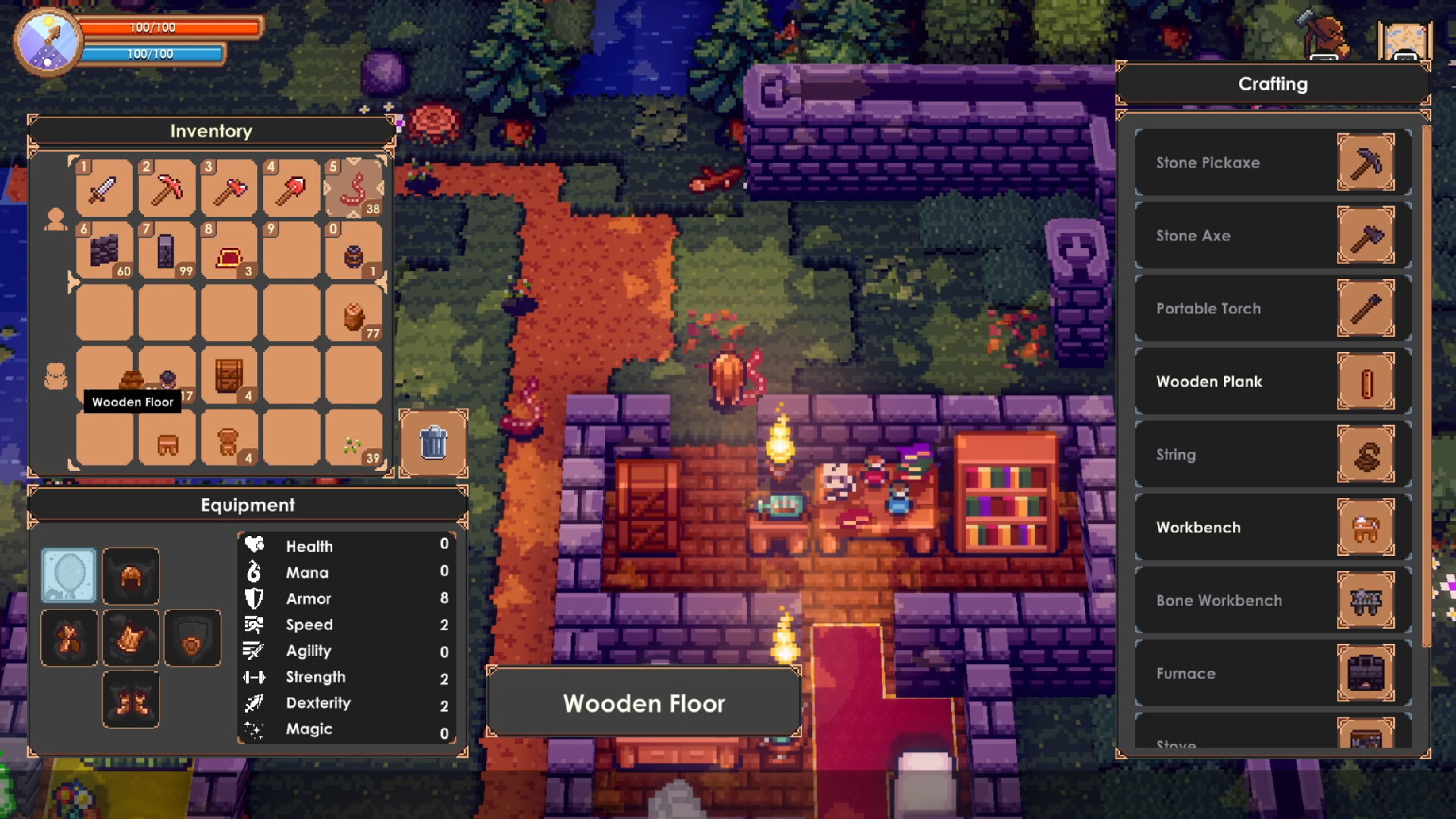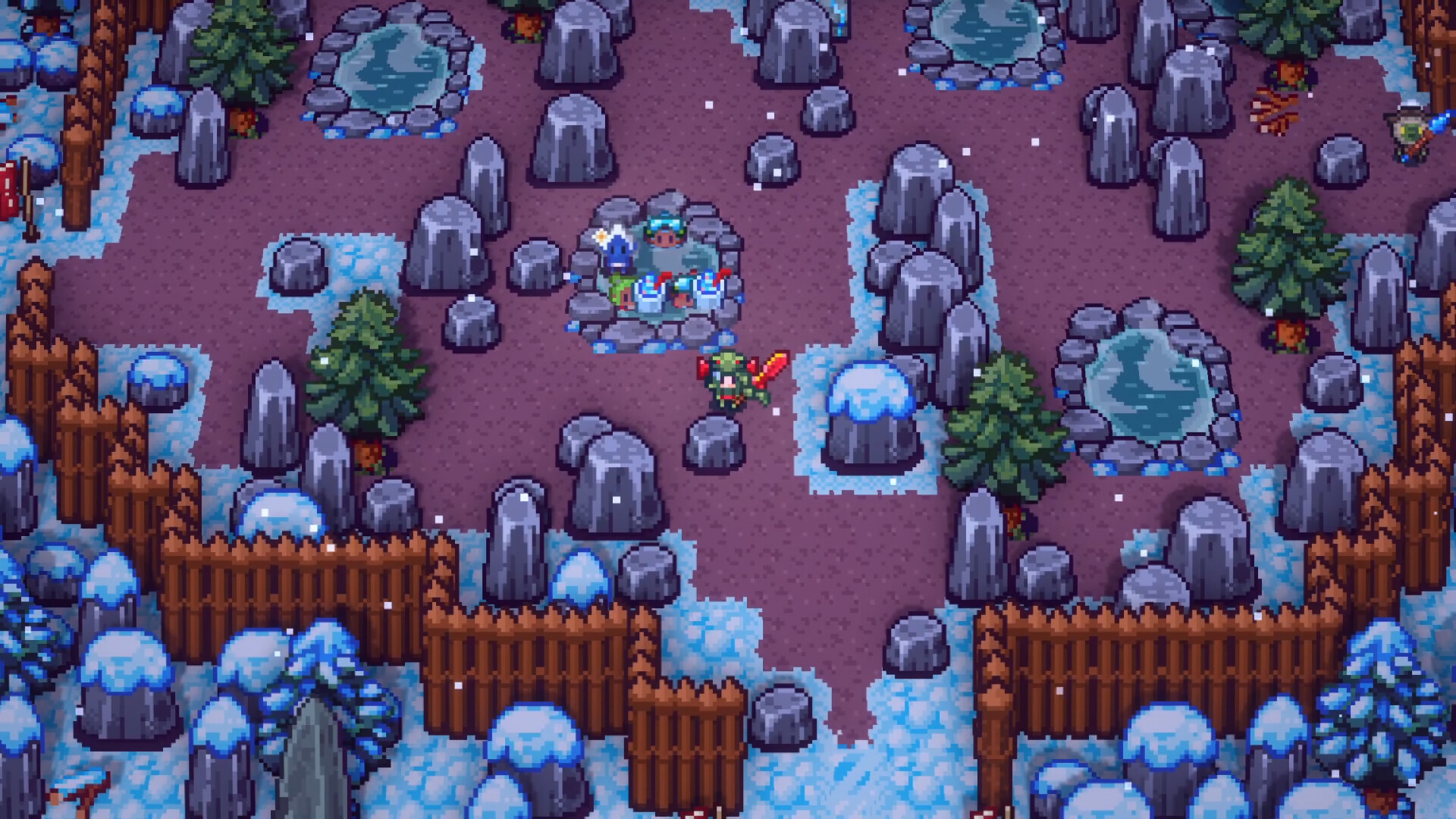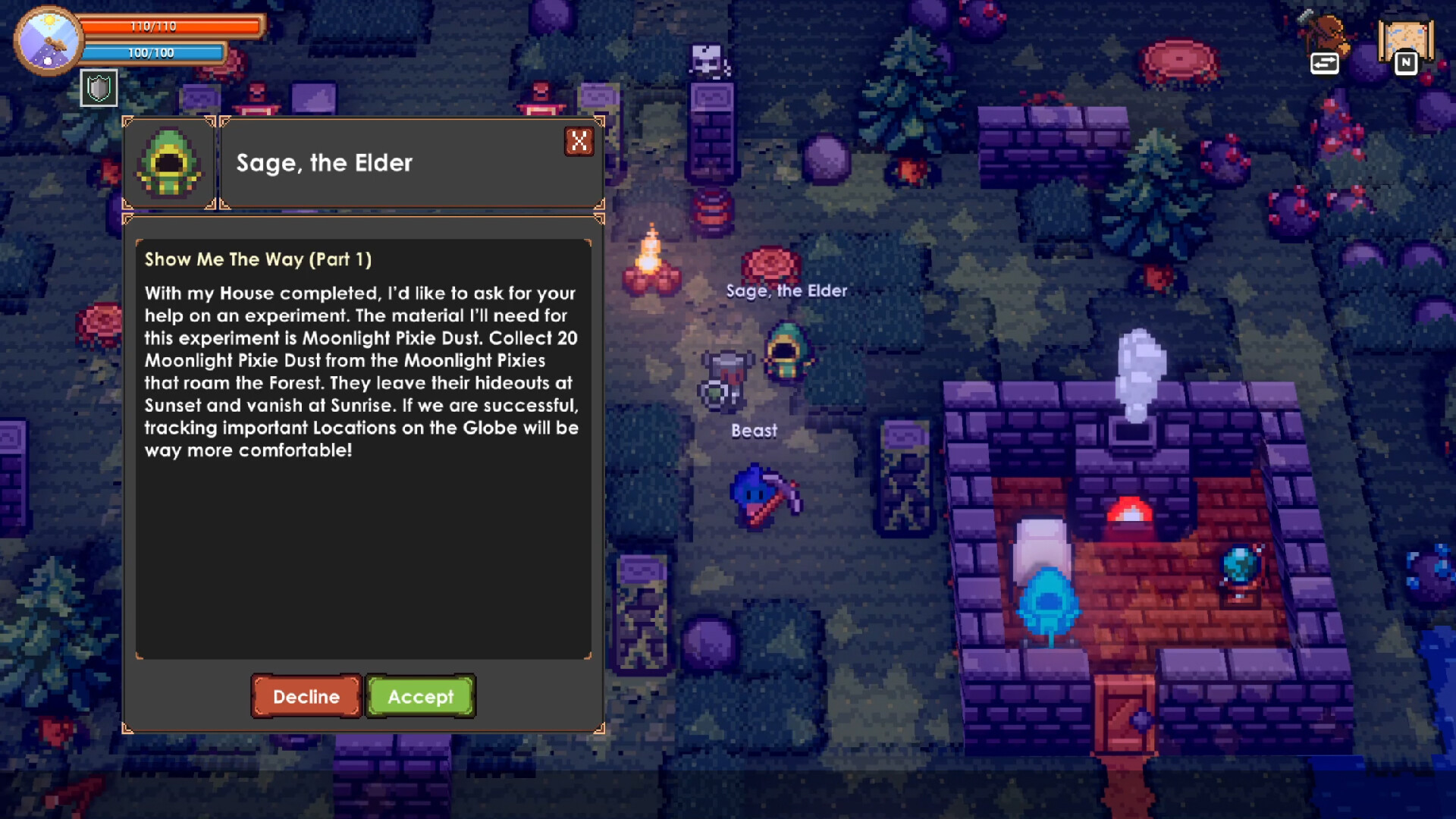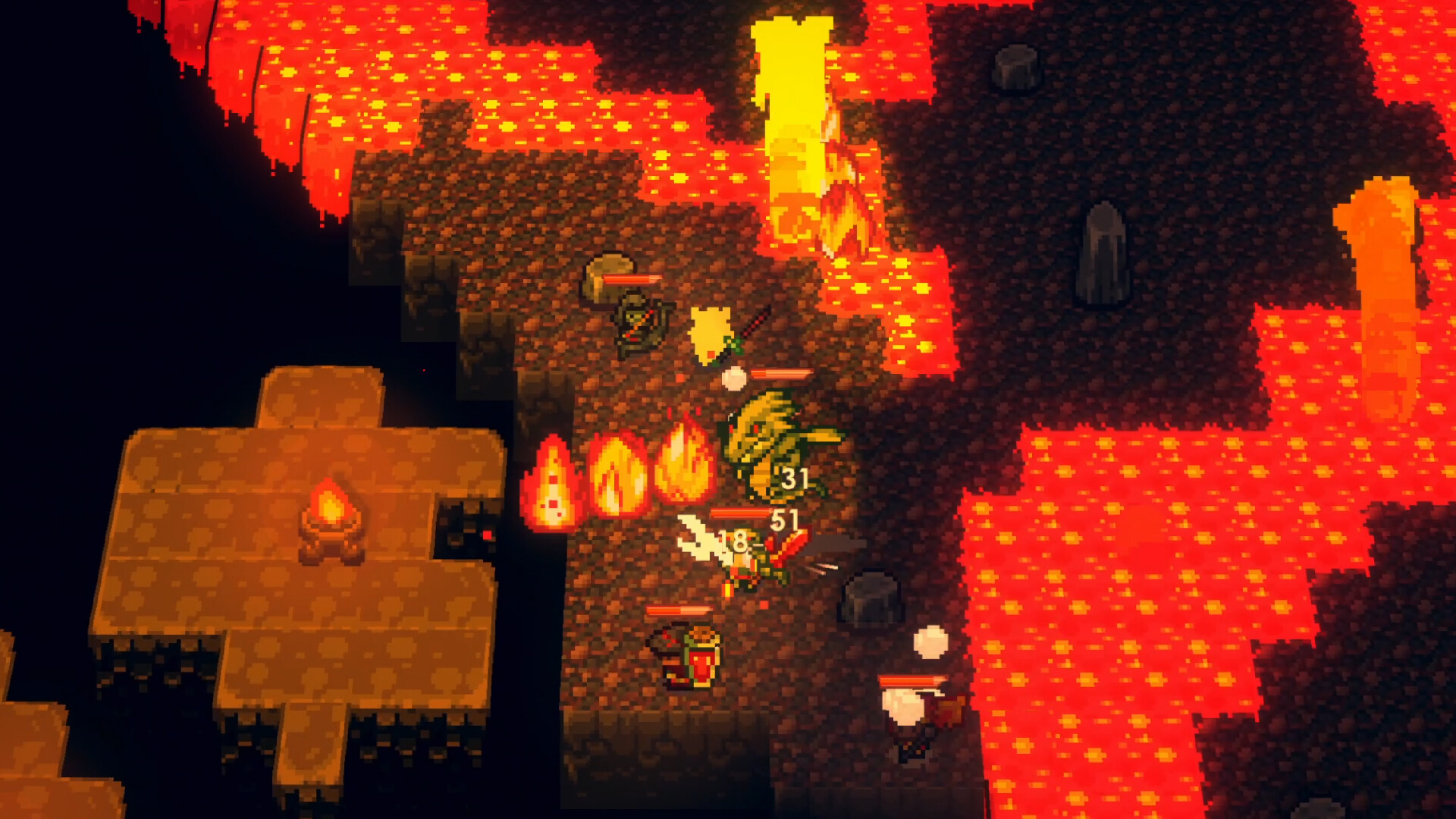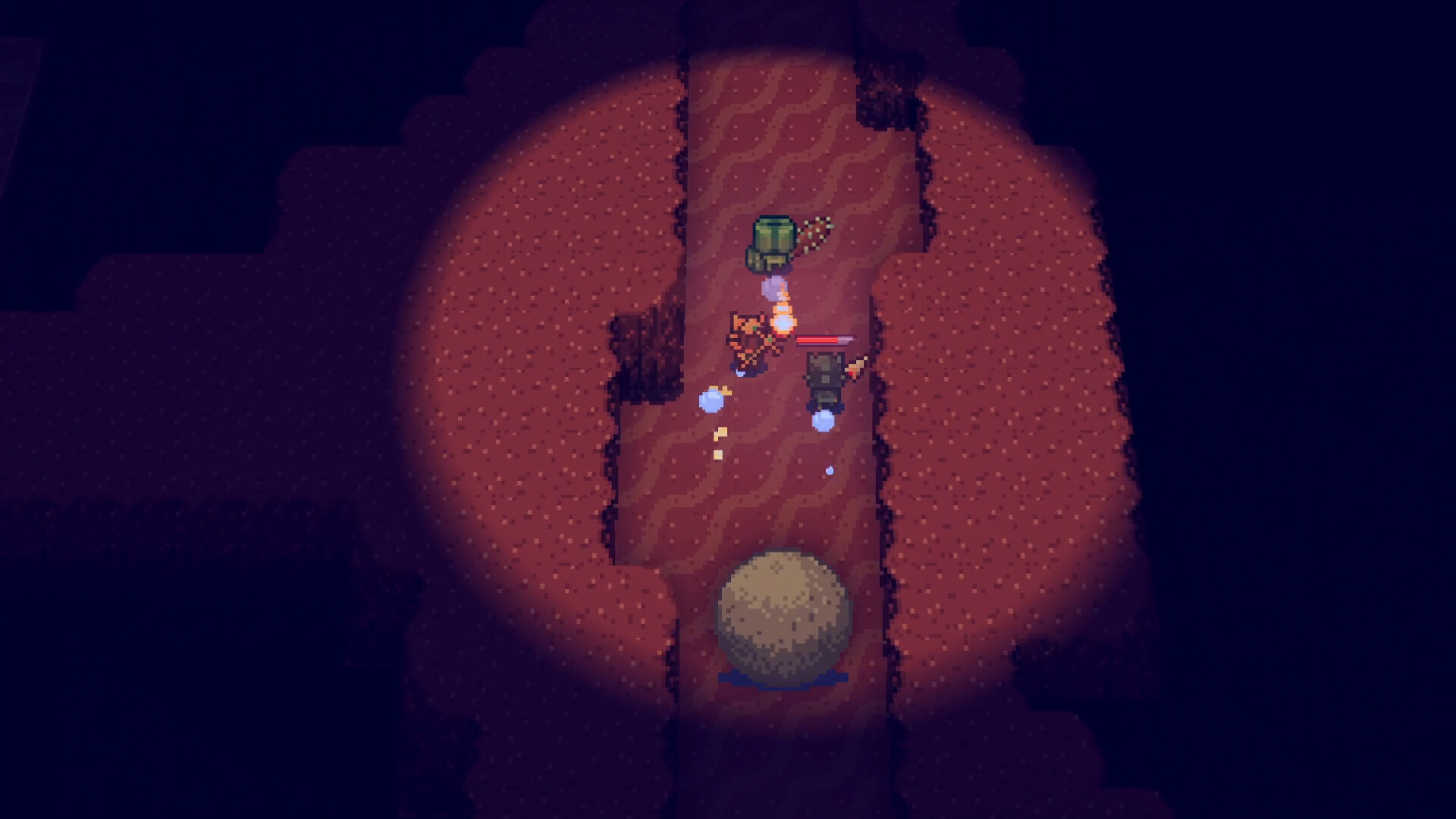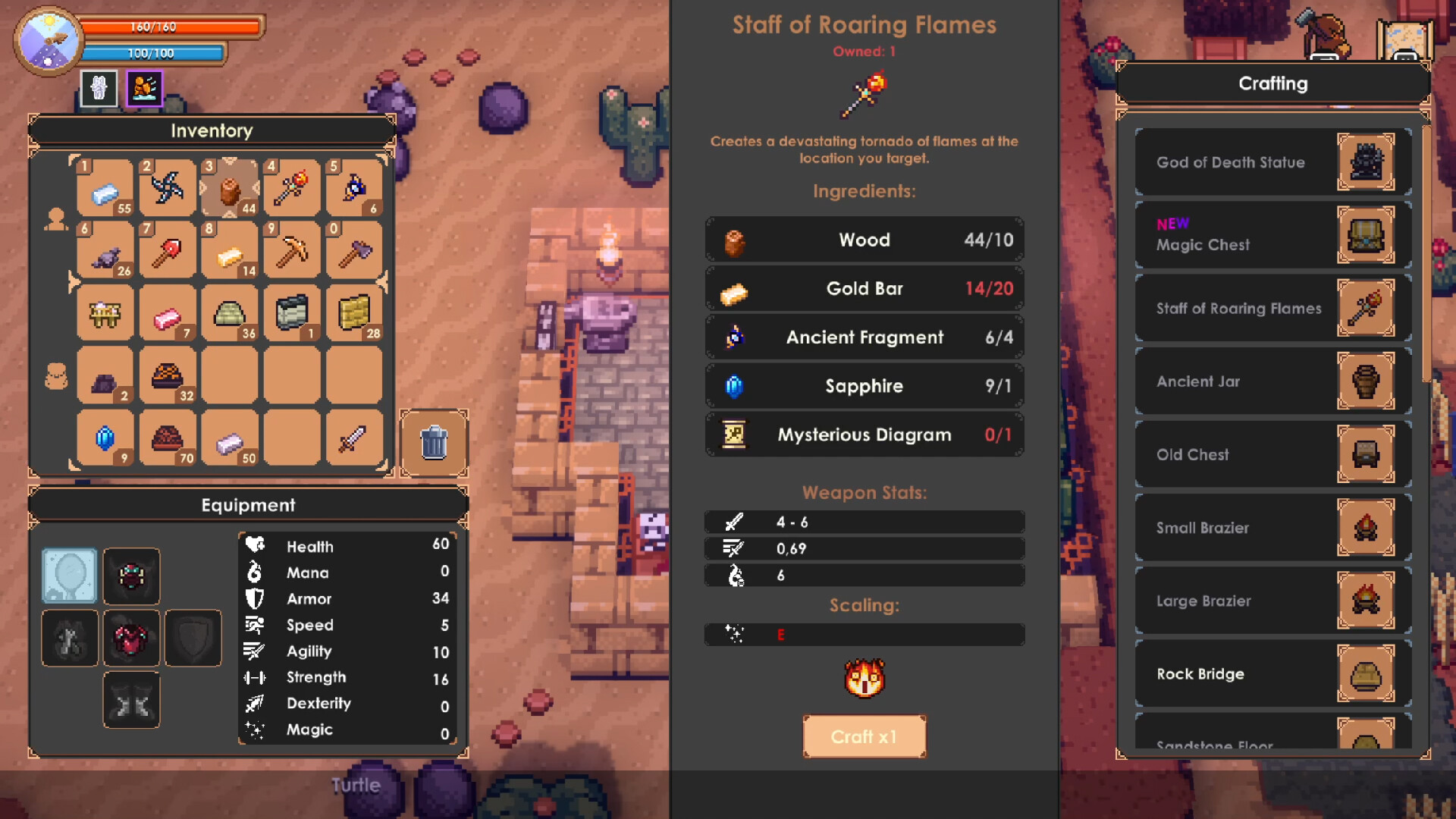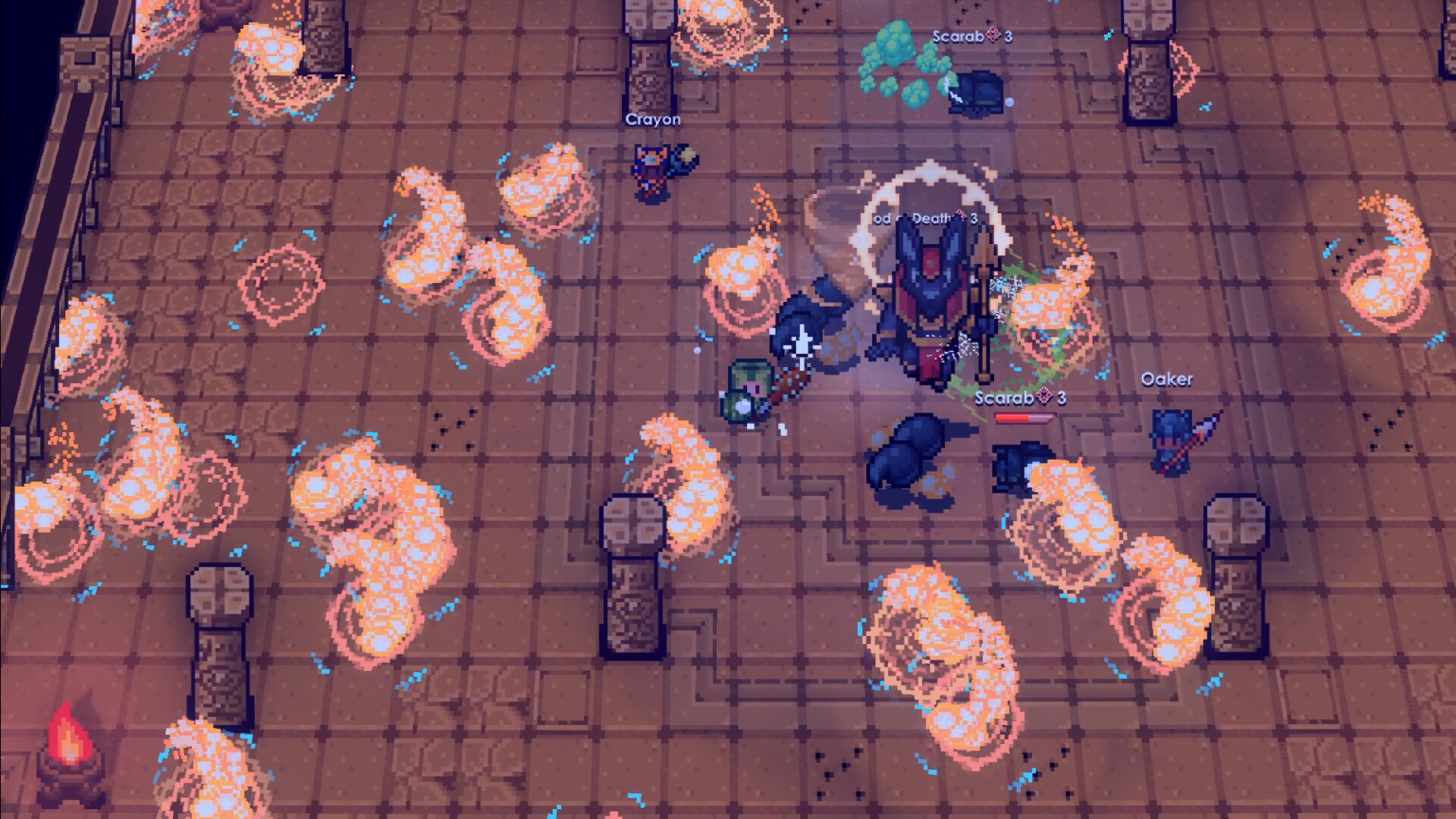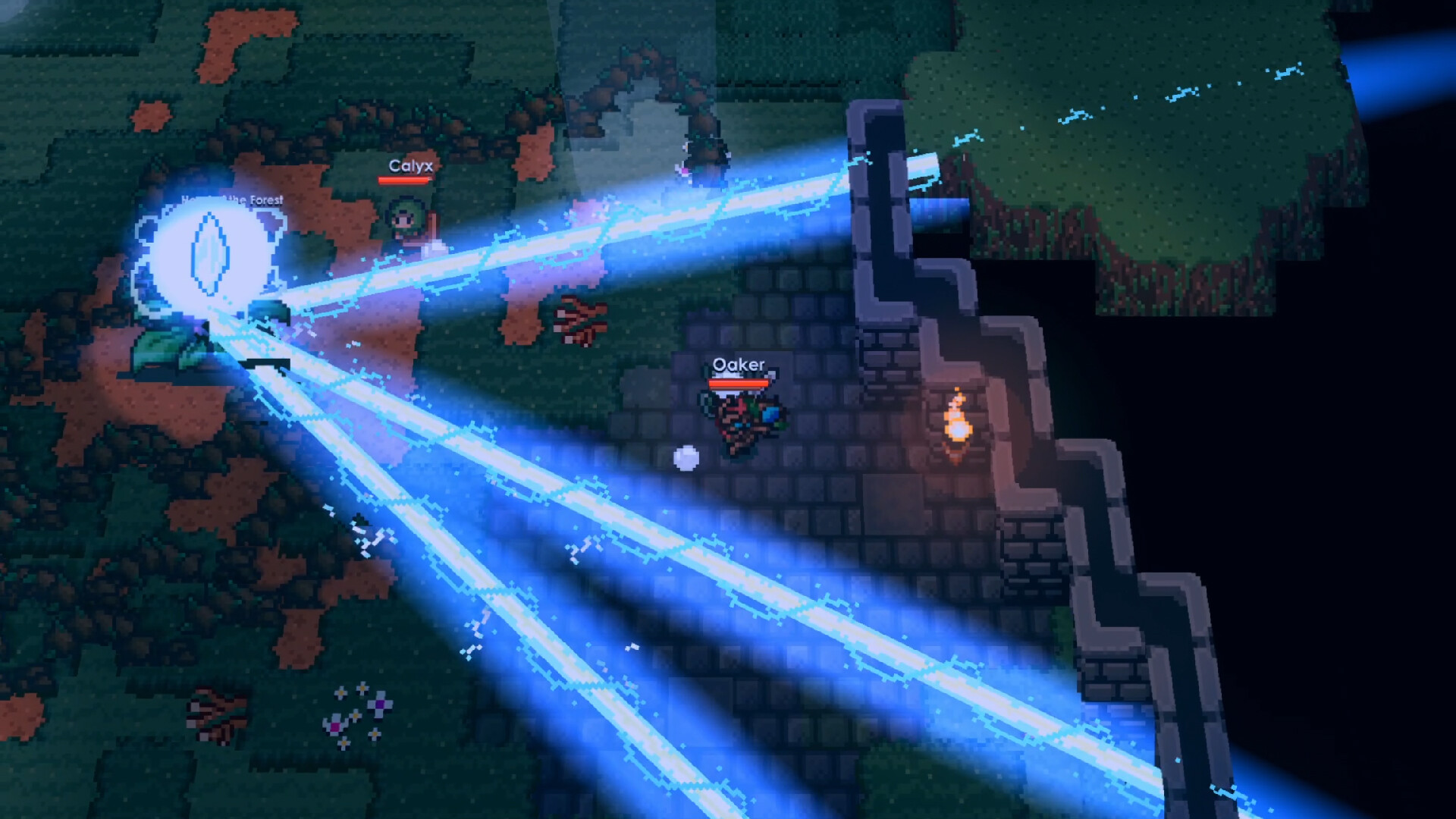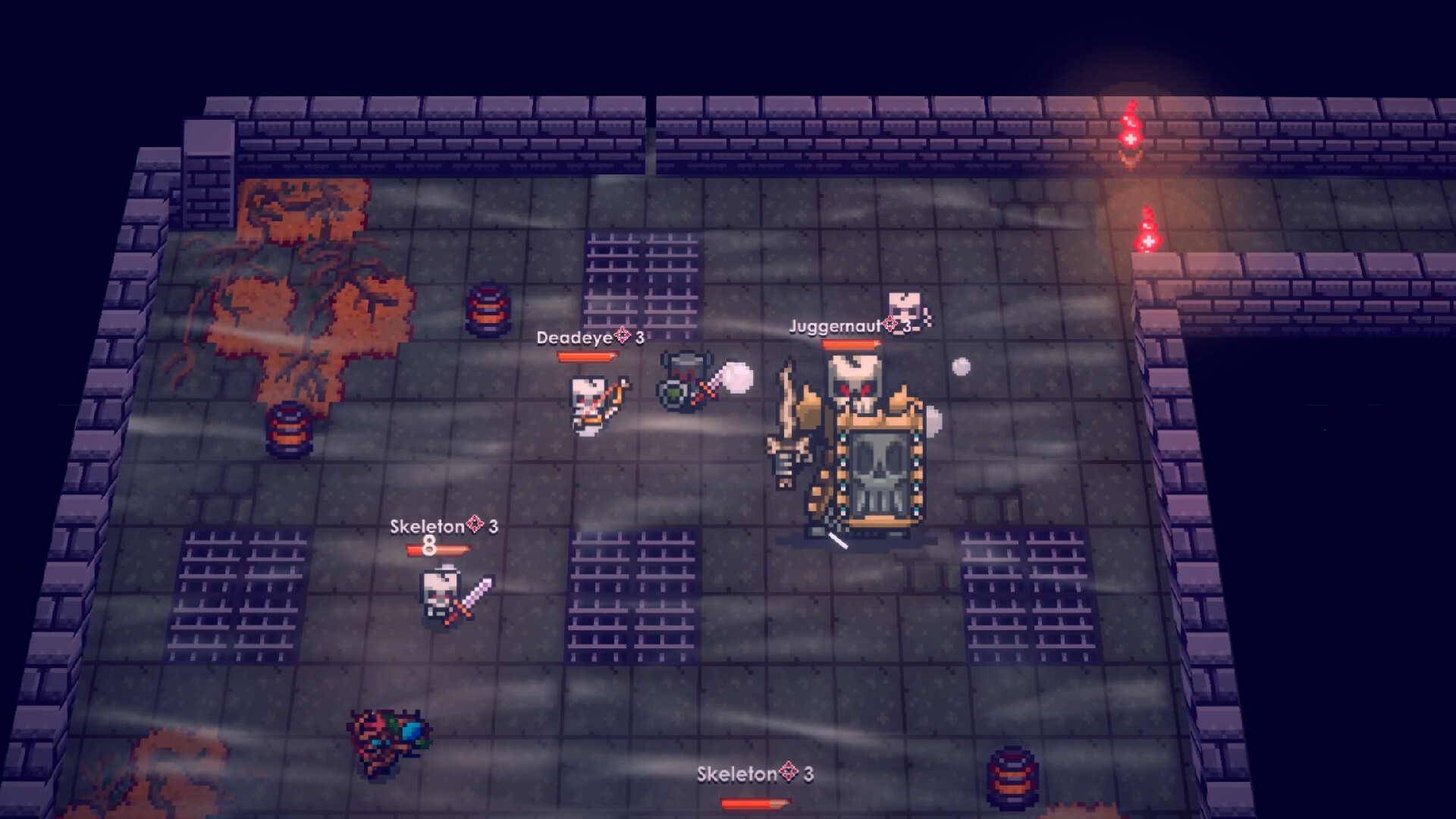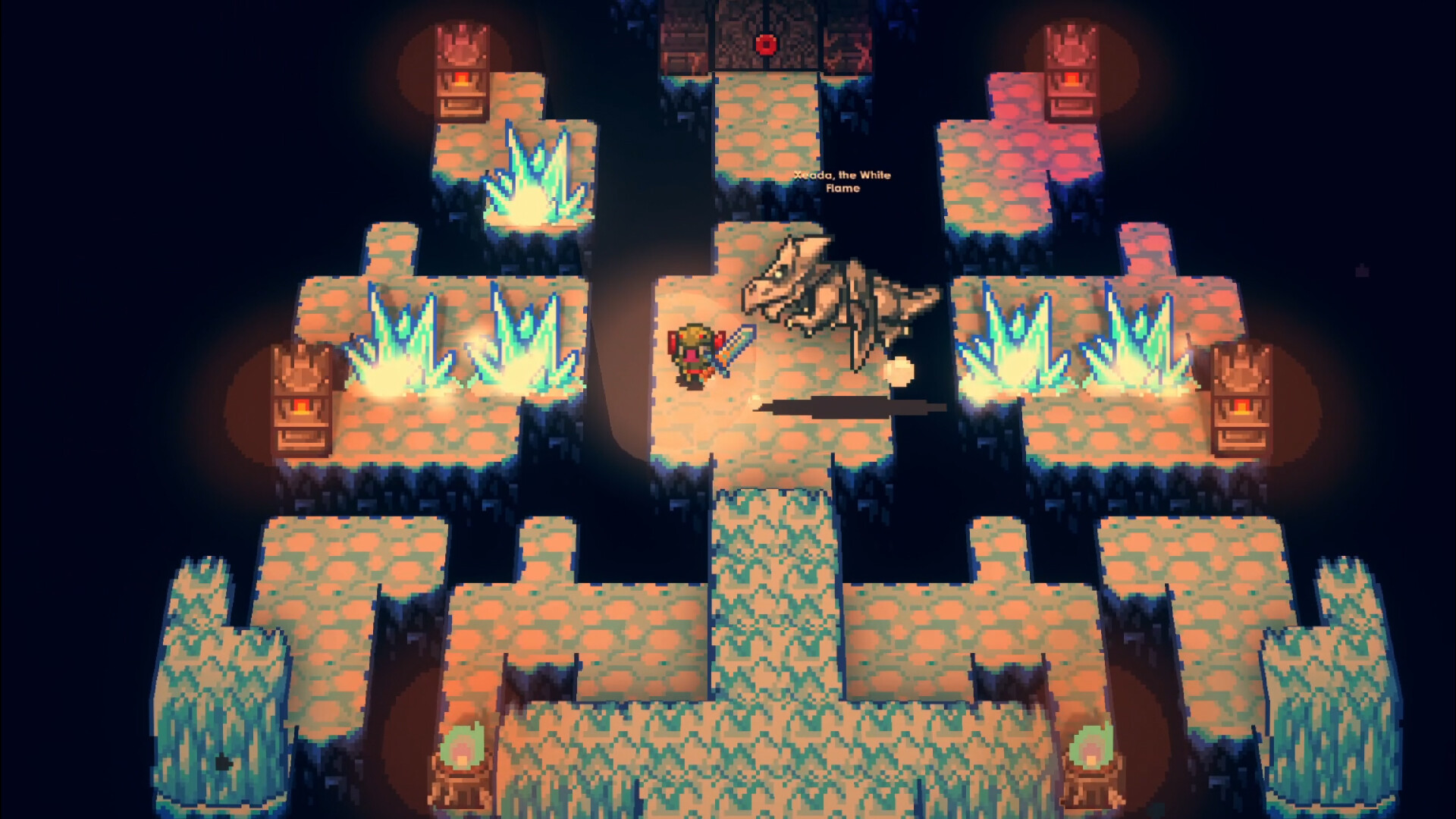 Discover the magic of Tinkertown
Immerse yourself in the fascinating world of Tinkertown, a charming sandbox multiplayer game that combines creativity and adventure. In this pixelated world, you are the creator of your own story: build impressive structures, explore mysterious caves and fight dangerous creatures to unravel the mystery of Tinkertown. Team up with friends to create even bigger projects and explore the different biomes that the world of Tinkertown has to offer. With a seemingly endless selection of resources, tools and items, you'll be able to let your imagination run wild and create the ultimate Tinkertown adventure.
Master the craft in Tinkertown
Become a master craftsman by honing your skills in various crafts to create powerful equipment, weapons and decorations for your world. Collect valuable resources scattered throughout the different areas of Tinkertown and use them to build and expand your own workshop. Research and discover new recipes and technologies that will allow you to create more advanced and unique items. Work together with other players to perfect your craft even further and master the many challenges of Tinkertown together. With each new crafting level, you will become stronger and better equipped to discover the hidden treasures and secrets of the game world.
Experience unforgettable adventures in a dynamic world
Embark on unforgettable adventures in the ever-growing and dynamic world of Tinkertown. Traverse a variety of landscapes, from dense forests to snow-capped mountains to vibrant deserts, and find hidden treasures, secret dungeons and ancient ruins along the way. Battle challenging bosses that test your skill and teamwork, reaping valuable rewards that will make you and your friends even stronger. Be amazed by the procedurally generated maps that provide constant variety and new discoveries. With every step you take in the world of Tinkertown, exciting stories and unforgettable experiences are waiting to be written by you.
Create and customise your character to your heart's content
Create your own personal hero in Tinkertown by choosing from a variety of customisation options to make your character unique. Discover different hairstyles, facial features, outfits and accessories to express your alter ego and make him stand out from other players. Choose your play style and develop skills and talents that give your character individual strengths and weaknesses to explore the game world in your own unique way. Exchange with other players to find the best combinations of equipment, skills and strategies and become a legend in the world of Tinkertown. Your adventure begins here - create your character and write your own destiny in this magical world.
Tinkertown - Your adventure, your story
Tinkertown offers an immersive open world of creativity, adventure and collaboration. With unlimited character creation, impressive building and crafting, and a dynamic, procedurally generated world to explore, Tinkertown is the ultimate sandbox experience for any player. Together with friends or alone, in Tinkertown you write your own story and create your own personal adventure. Enter the magical world of Tinkertown and experience unforgettable moments that you won't soon forget.