50% off in the 1st month
AUD
8.28
BGN
9.76
BRL
27.54
CAD
7.52
CHF
4.89
CNY
38.19
CZK
117.07
DKK
37.18
EUR
4.99
GBP
4.39
HKD
43.37
HRK
37.61
HUF
1,865.96
IDR
81,155.36
ILS
20.09
INR
451.84
ISK
749.00
JPY
743.11
KRW
7,313.79
MXN
98.91
MYR
24.61
NOK
59.02
NZD
8.82
PHP
305.82
PLN
22.91
RON
24.60
RUB
584.83
SEK
56.59
SGD
7.33
THB
186.78
TRY
107.70
USD
5.53
ZAR
100.48
date
25.21
/ month


(taxes included)
AUD
18.39
BGN
21.69
BRL
61.21
CAD
16.71
CHF
10.87
CNY
84.88
CZK
260.17
DKK
82.62
EUR
11.09
GBP
9.76
HKD
96.38
HRK
83.58
HUF
4,146.99
IDR
180,363.32
ILS
44.66
INR
1,004.19
ISK
1,664.61
JPY
1,651.52
KRW
16,254.50
MXN
219.81
MYR
54.69
NOK
131.17
NZD
19.59
PHP
679.66
PLN
50.91
RON
54.67
RUB
1,299.76
SEK
125.77
SGD
16.30
THB
415.10
TRY
239.35
USD
12.28
ZAR
223.30
date
56.03
/ month


(taxes included)
Individual configuration
Create your own configuration and customize options flexibly
Secure payment




Our locations
In 17 locations worldwide, we offer unique accessibility with the lowest pings. Further locations are constantly being developed and guarantee breathtaking gaming fun with the lowest latency in every game.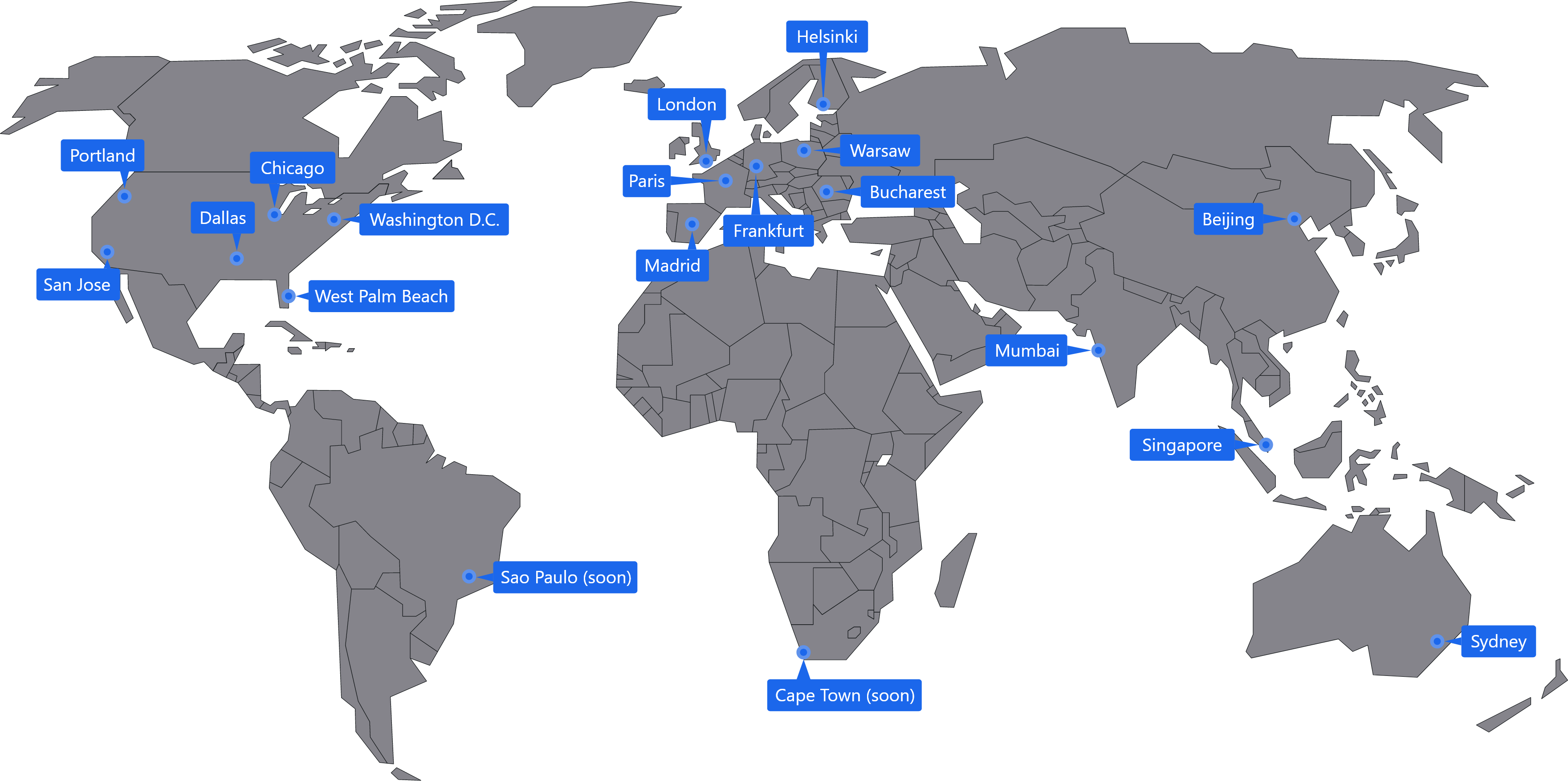 Frequently asked questions
Buying a Stationeers server is often very expensive. In comparison, if you rent a Stationeers server, you are not burdened by a one-off high payment. As a rule, you pay a low price once a month.
With us, you also have the possibility to adjust the tariff for your server, the mods connected to it and accordingly the price at any time. the price at any time. So you can try out different servers and modpacks and optionally remove them remove them again without spending a large sum of money.
With 4Netplayers, this is completely up to you. Regardless of whether you choose the Starter, Professional or Premium offer, you can determine the term of your contract yourself. Starting at one month up to a term of 12 months, it's up to you how long you want it to last. it is up to you how long you want to rent a server with us as your host. The longer the term of your contract is, the cheaper it will be, by the way, and so you will save 10% of the price for a 12-month contract compared to one month you save 10 % of the price.
Absolutely. With 4Netplayers you don't have to worry about security and protection. For one thing, you have free to choose the duration of your contract and are not obliged to make endless monthly payments. On the other hand your server itself is safe, because we protect it with DDoS from bad traffic.
After logging in, click on "Gameserver" on the left and then on "Create configuration". Select your desired mods, enter a password - and your server is ready to go!
Build your own space station in Stationeers
Dive into the fascinating world of Stationeers, a challenging and detailed sandbox simulation game in which you take responsibility for building, expanding and operating your own space station. You start with a modest space station and work your way step by step through complex systems such as power supply, life support, agriculture and robotics. Face the challenges of space and master the art of space engineering to create the ultimate space experience. In Stationeers, there are no limits to your creativity - create the space station of your dreams and share it with your friends or the world!
Explore, investigate and survive in the endless expanse of space
In Stationeers you not only become a master builder, but also an explorer and discoverer. Explore new planets, collect valuable resources and research unknown technologies to constantly improve and expand your space station. But be on your guard, because numerous dangers lurk in the harsh environment of space, such as meteorite showers, solar storms or hostile creatures. Equip yourself and your space station accordingly to defy these threats and survive in the endless expanse of space. With teamwork, strategic thinking and well thought-out planning, nothing stands in the way of your success in Stationeers!
Cooperate with friends and build an intergalactic empire
Stationeers gives you the opportunity to work on your project with friends or other players from around the world. Join forces with like-minded people and share your skills and resources to build impressive space stations and intergalactic empires. Use the integrated voice chat to communicate effectively and solve problems together. Whether you're battling the challenges of space together or putting your space engineering skills to the test in friendly competition, Stationeers' cooperative gameplay makes for unique and exciting gaming experiences you won't want to miss!
Modding support and continuous development: Your game, your rules
Stationeers offers extensive modding support, giving you the freedom to design and customise the game according to your own ideas. Develop your own mods or try out the creative additions of the community to add new features, objects or environments. Enhance your gaming experience and share your creations with other players around the world. Stationeers is also constantly evolving and improving, so you can look forward to regular updates, new content and exciting features. Let yourself be surprised by what the future holds for you in the world of Stationeers!
Your space adventure awaits you in Stationeers
Stationeers is the ultimate game for all fans of space simulations, building games and strategic challenges. With detailed gameplay, the ability to collaborate with friends, extensive modding options and continuous development, Stationeers offers an immersive and long-lasting gaming experience. Face the dangers of space, discover new technologies and create your own space station to make your intergalactic dreams come true. Start your adventure in the vastness of space now and become a Master Stationeer!