AUD
3.72
BGN
4.38
BRL
11.94
CAD
3.35
CHF
2.16
CNY
17.49
CZK
54.67
DKK
16.70
EUR
2.24
GBP
1.94
HKD
19.06
HRK
16.88
HUF
850.93
IDR
38,071.04
ILS
9.14
INR
203.93
ISK
336.67
JPY
365.79
KRW
3,193.37
MXN
41.88
MYR
11.45
NOK
26.29
NZD
4.03
PHP
135.54
PLN
9.77
RON
11.13
RUB
262.53
SEK
25.62
SGD
3.28
THB
86.67
TRY
70.62
USD
2.45
ZAR
46.21
date
25.25
/ month


(taxes included)
50% off in the 1st month
AUD
7.46
BGN
8.78
BRL
23.94
CAD
6.71
CHF
4.33
CNY
35.06
CZK
109.58
DKK
33.48
EUR
4.49
GBP
3.90
HKD
38.20
HRK
33.84
HUF
1,705.66
IDR
76,312.04
ILS
18.32
INR
408.77
ISK
674.85
JPY
733.22
KRW
6,400.99
MXN
83.95
MYR
22.96
NOK
52.69
NZD
8.08
PHP
271.68
PLN
19.59
RON
22.31
RUB
526.23
SEK
51.36
SGD
6.57
THB
173.73
TRY
141.56
USD
4.90
ZAR
92.63
date
50.61
/ month


(taxes included)
Individual configuration
Create your own configuration and customize options flexibly
Secure payment




Our locations
In 17 locations worldwide, we offer unique accessibility with the lowest pings. Further locations are constantly being developed and guarantee breathtaking gaming fun with the lowest latency in every game.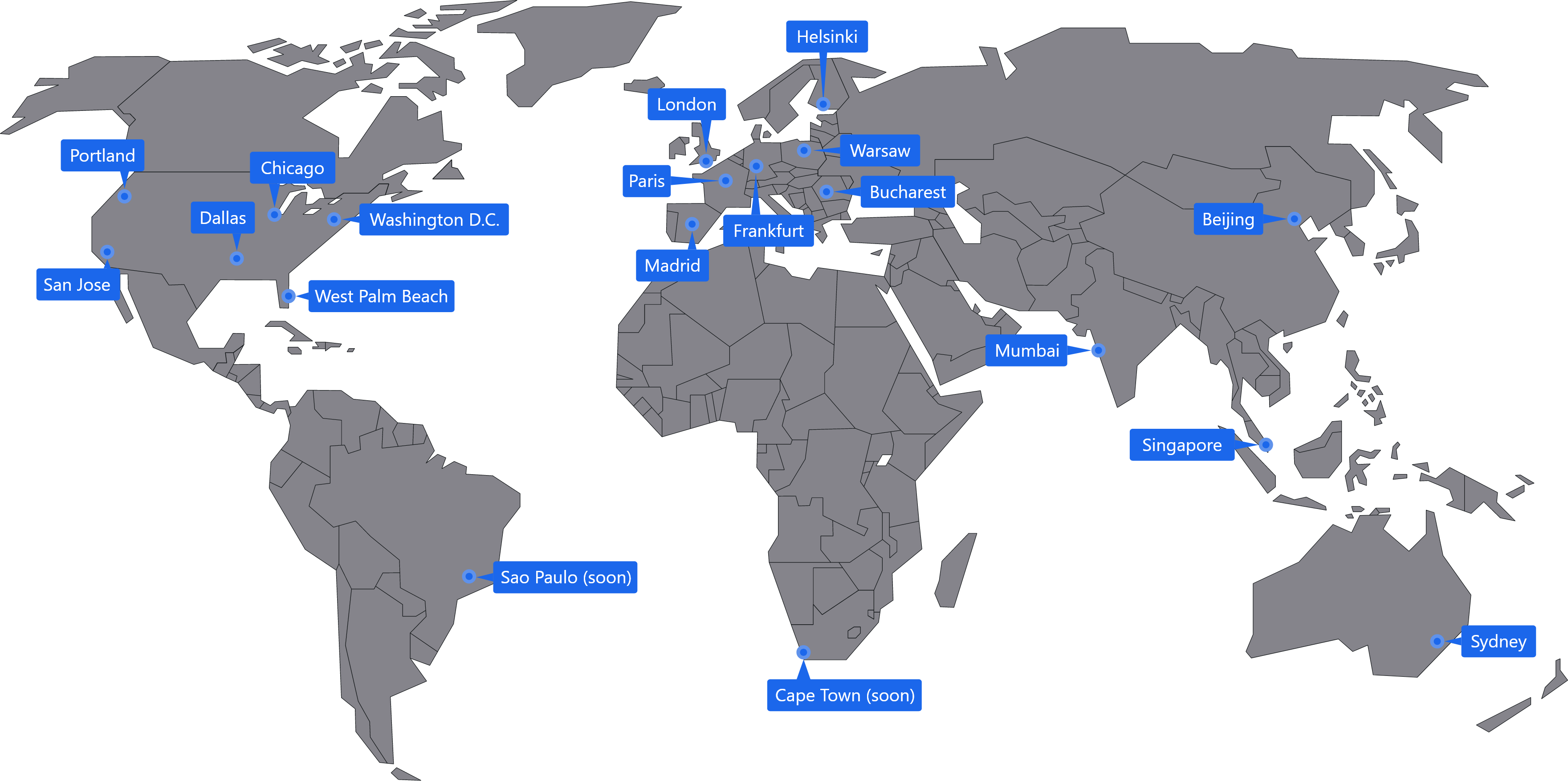 Frequently asked questions
Buying a Kingdomfall server often involves a lot of expense. In comparison, if you rent a **Kingdomfall server, you will not be burdened by a one-time high payment. As a rule, you pay a low price once a month.
With us, you also have the possibility to adjust the tariff for your server, the associated mods and accordingly the price at any time. the price at any time. So you can try out different servers and modpacks and optionally remove them remove them again without spending a large sum of money.
With 4Netplayers, this is completely up to you. Regardless of whether you choose the Starter, Professional or Premium offer, you can determine the term of your contract yourself. Starting at one month up to a term of 12 months, it's up to you how long you want it to last. it is up to you how long you want to rent a server with us as your host. The longer the term of your contract is, the cheaper it will be, by the way, and so you will save 10 % of the price for a 12-month month you save 10 % of the price.
Absolutely. With 4Netplayers you don't have to worry about security and protection. For one thing, you have free to choose the duration of your contract and are not obliged to make endless monthly payments. On the other hand your server itself is safe, because we protect it with DDoS from bad traffic.
After logging in, click on "Gameserver" on the left and then on "Create configuration". Select your desired mods, enter a password - and your server is ready to go!
Kingdomfall Screenshots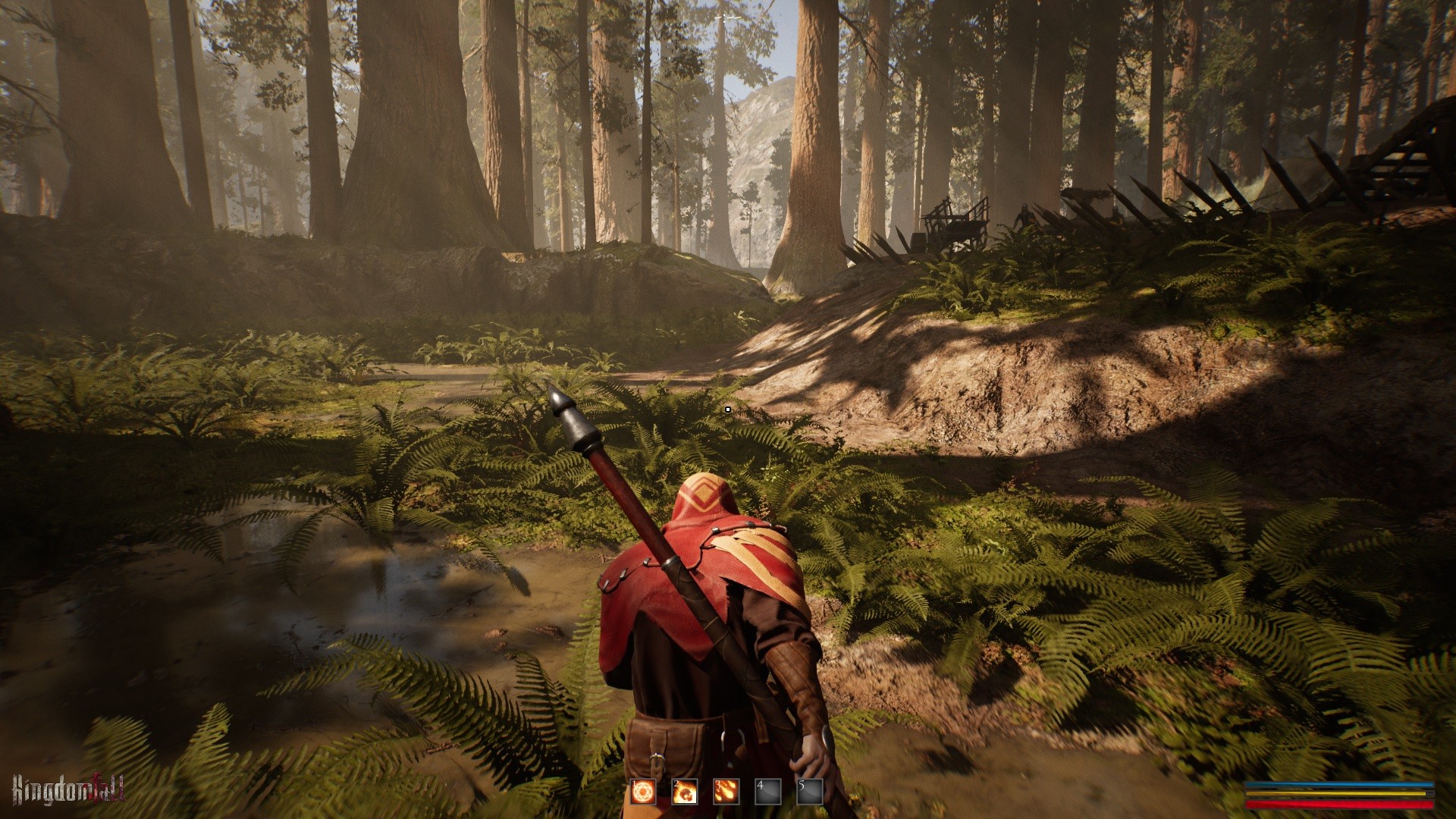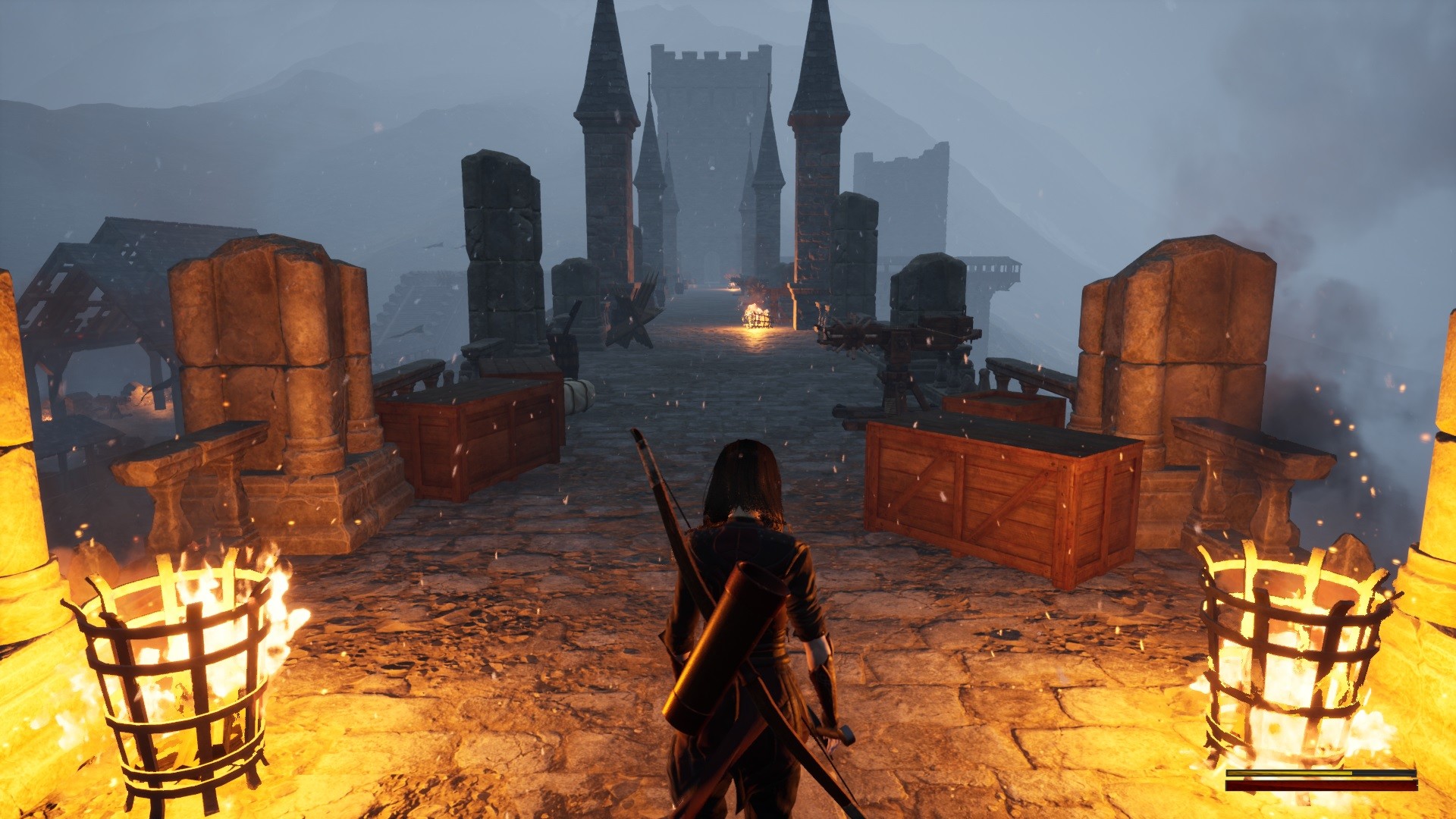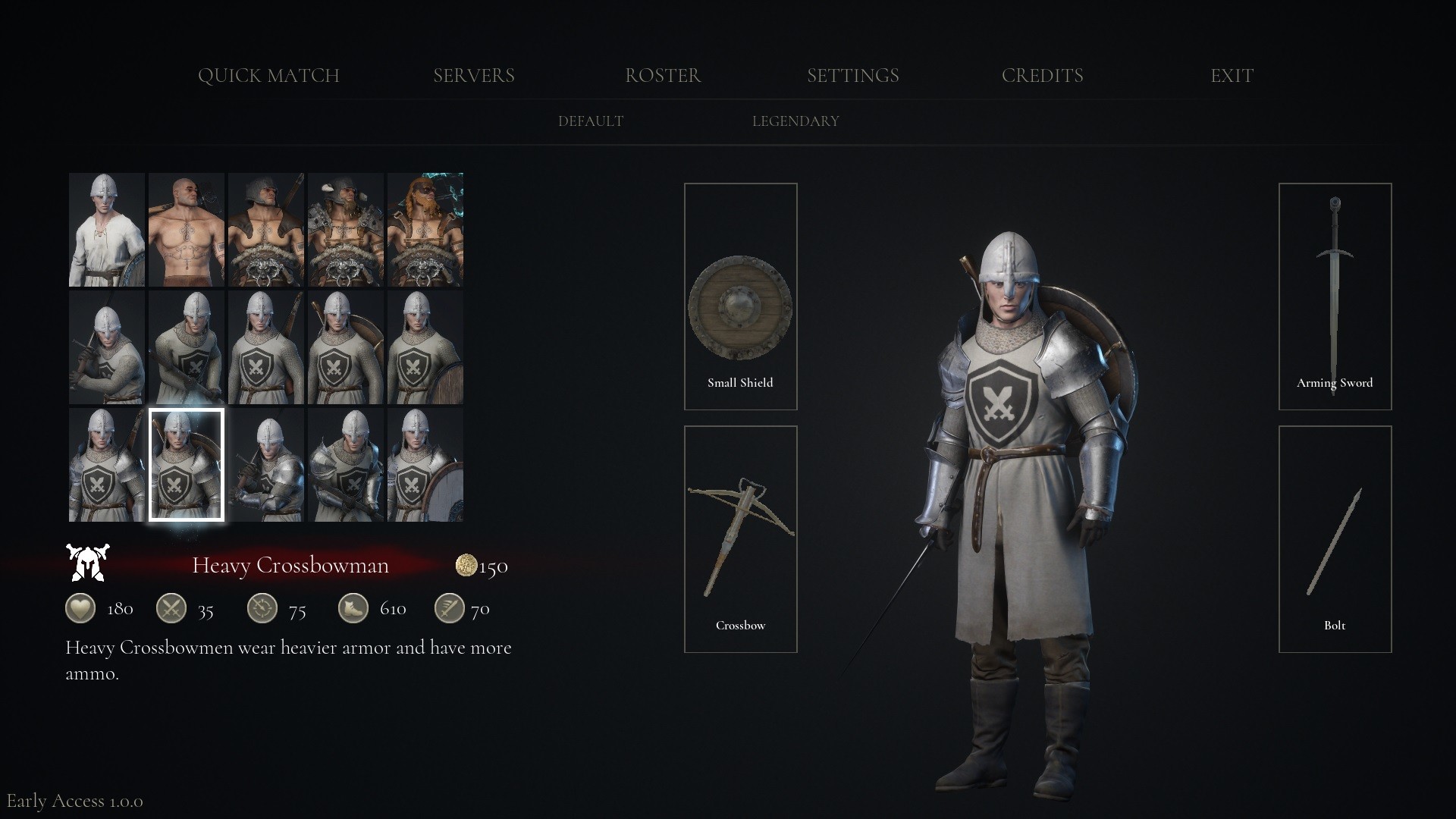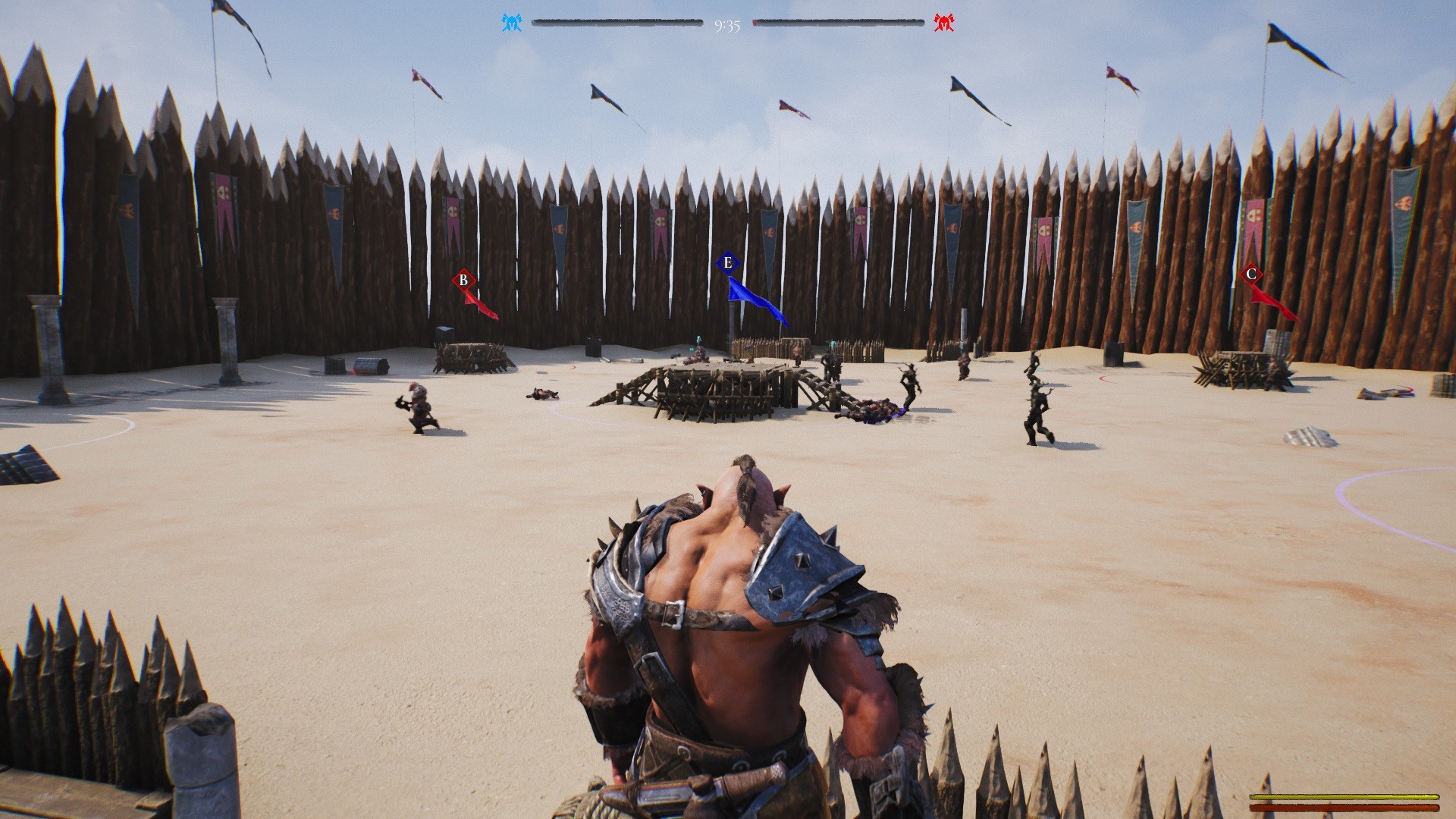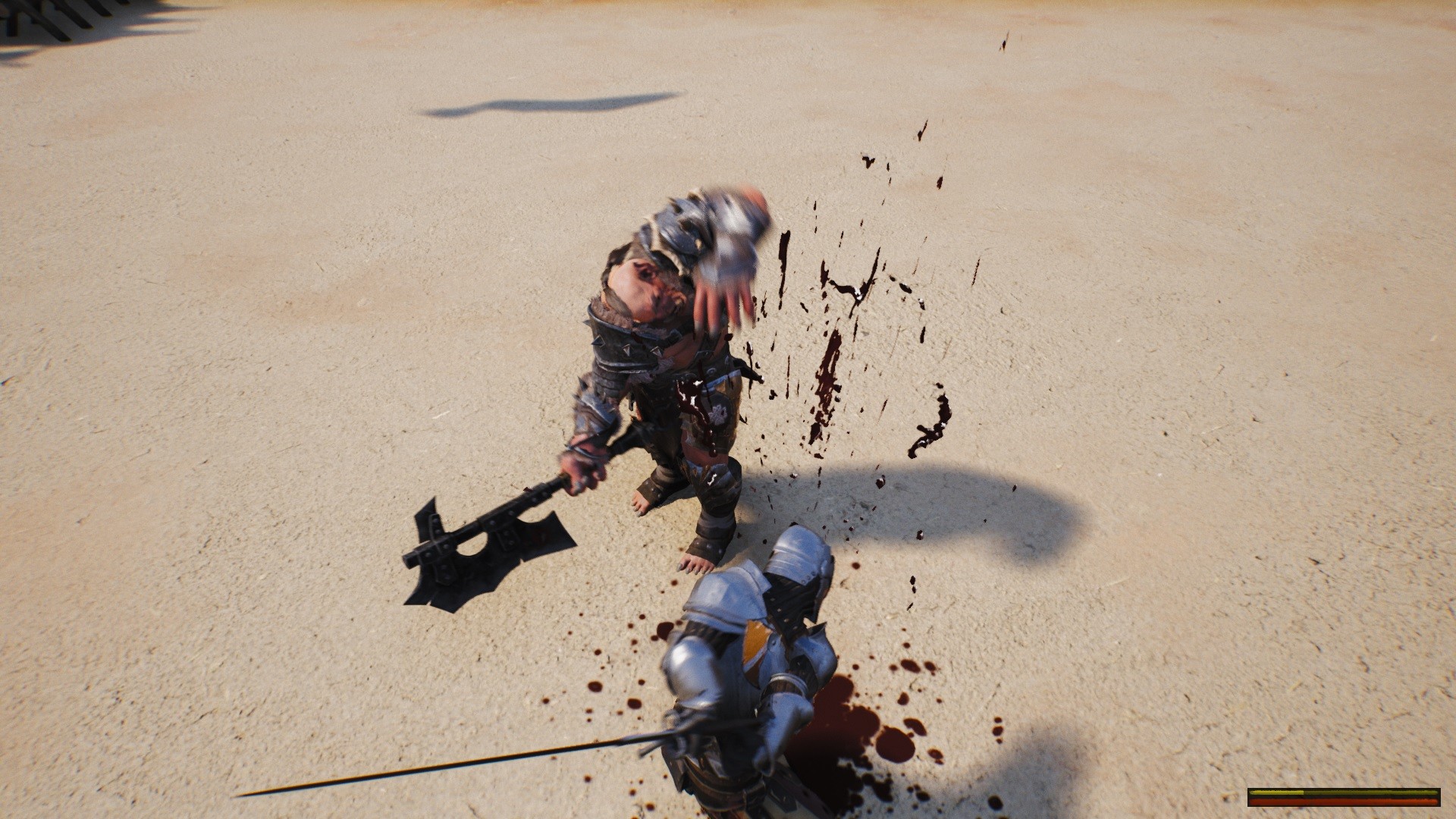 Discover the captivating world of Kingdomfall
Immerse yourself in the epic strategy game Kingdomfall and experience the fascinating mix of building, diplomacy and warfare. Build your own kingdom by gathering resources, building a powerful army and conquering strategically important territories. Develop ingenious alliances and forge alliances with other players to defeat powerful opponents together, or to bring them down in fierce battles. With its stunning graphics, gripping storyline and endless possibilities to shape your kingdom, Kingdomfall will captivate you from the very first minute. Dare to prove your skills as a ruler and become a legend in the world of Kingdomfall!
Master challenging quests and develop your heroes
In Kingdomfall, countless exciting quests and tricky challenges await you, putting your strategic skills to the test. Face dangerous monsters, solve complex puzzles and unlock ancient secrets to earn valuable rewards and expand the legends of your kingdom. Recruit a variety of heroes with unique abilities and specialise them to make the most of them in battle against your enemies. Each hero has a unique background story and special characteristics that allow you to develop your own play style and surprise your opponents with unexpected strategies. Experience the thrilling adventures of Kingdomfall and become the most powerful ruler in history!
Experience gripping multiplayer action and epic battles
Plunge into the exciting multiplayer world of Kingdomfall and compete against players from all over the world. In massive PvP battles and merciless sieges, you can prove your tactical skills and win glory for your kingdom. The cooperative game mode also gives you the opportunity to go into battle with friends or new allies against powerful enemies. Kingdomfall features a sophisticated trading system that allows you to exchange rare resources, powerful weapons and unique artefacts with other players to make your kingdom even stronger. Communicate with your allies and plan attacks, defensive strategies and diplomatic moves together to bring your opponents to their knees. Fight for your place in the world of Kingdomfall and let your flag triumph on the battlefield!
Enjoy stunning graphics and immersive sound
Let yourself be enchanted by the impressive audiovisual presentation of Kingdomfall. The detailed and realistic graphics bring your cities, armies and the fascinating game world to life and ensure an unforgettable gaming experience. The dynamic weather and time-of-day systems, as well as the diverse landscapes, from dense forests to rugged mountain ranges, offer you a breathtaking backdrop for your adventures. The epic soundtrack and masterfully crafted sound effects provide an atmospheric backdrop that will immerse you deeply into the world of Kingdomfall. Experience the magic of this unique strategy game and enjoy hours of fun in a visually and acoustically stunning environment!
Kingdomfall - the ultimate strategy game experience
Kingdomfall offers you a comprehensive and captivating strategy game experience that takes you on an adventurous journey through a fascinating world full of challenges and opportunities. With a gripping storyline, exciting quests, challenging multiplayer battles and stunning graphics, Kingdomfall sets new standards in the strategy game genre. Whether alone or with friends - the countless game options, the sophisticated diplomacy and the diverse heroes leave nothing to be desired and ensure long-lasting fun. Let yourself be inspired by Kingdomfall and become a legendary ruler in an epic game world that is just waiting to be conquered by you!