AUD
8.29
BGN
9.76
BRL
26.61
CAD
7.45
CHF
4.81
CNY
38.97
CZK
121.79
DKK
37.20
EUR
4.99
GBP
4.33
HKD
42.46
HRK
37.61
HUF
1,895.60
IDR
84,810.04
ILS
20.36
INR
454.28
ISK
750.00
JPY
814.87
KRW
7,113.79
MXN
93.29
MYR
25.52
NOK
58.56
NZD
8.98
PHP
301.93
PLN
21.78
RON
24.80
RUB
584.83
SEK
57.08
SGD
7.31
THB
193.07
TRY
157.32
USD
5.45
ZAR
102.95
date
56.25
/ month


(taxes included)
50% off in the 1st month
AUD
11.20
BGN
13.18
BRL
35.94
CAD
10.07
CHF
6.50
CNY
52.63
CZK
164.50
DKK
50.25
EUR
6.74
GBP
5.85
HKD
57.35
HRK
50.80
HUF
2,560.39
IDR
114,553.04
ILS
27.50
INR
613.60
ISK
1,013.02
JPY
1,100.64
KRW
9,608.61
MXN
126.01
MYR
34.47
NOK
79.09
NZD
12.13
PHP
407.82
PLN
29.41
RON
33.50
RUB
789.93
SEK
77.10
SGD
9.87
THB
260.78
TRY
212.49
USD
7.36
ZAR
139.05
date
75.97
/ month


(taxes included)
Individual configuration
Create your own configuration and customize options flexibly
Secure payment




Our locations
In 17 locations worldwide, we offer unique accessibility with the lowest pings. Further locations are constantly being developed and guarantee breathtaking gaming fun with the lowest latency in every game.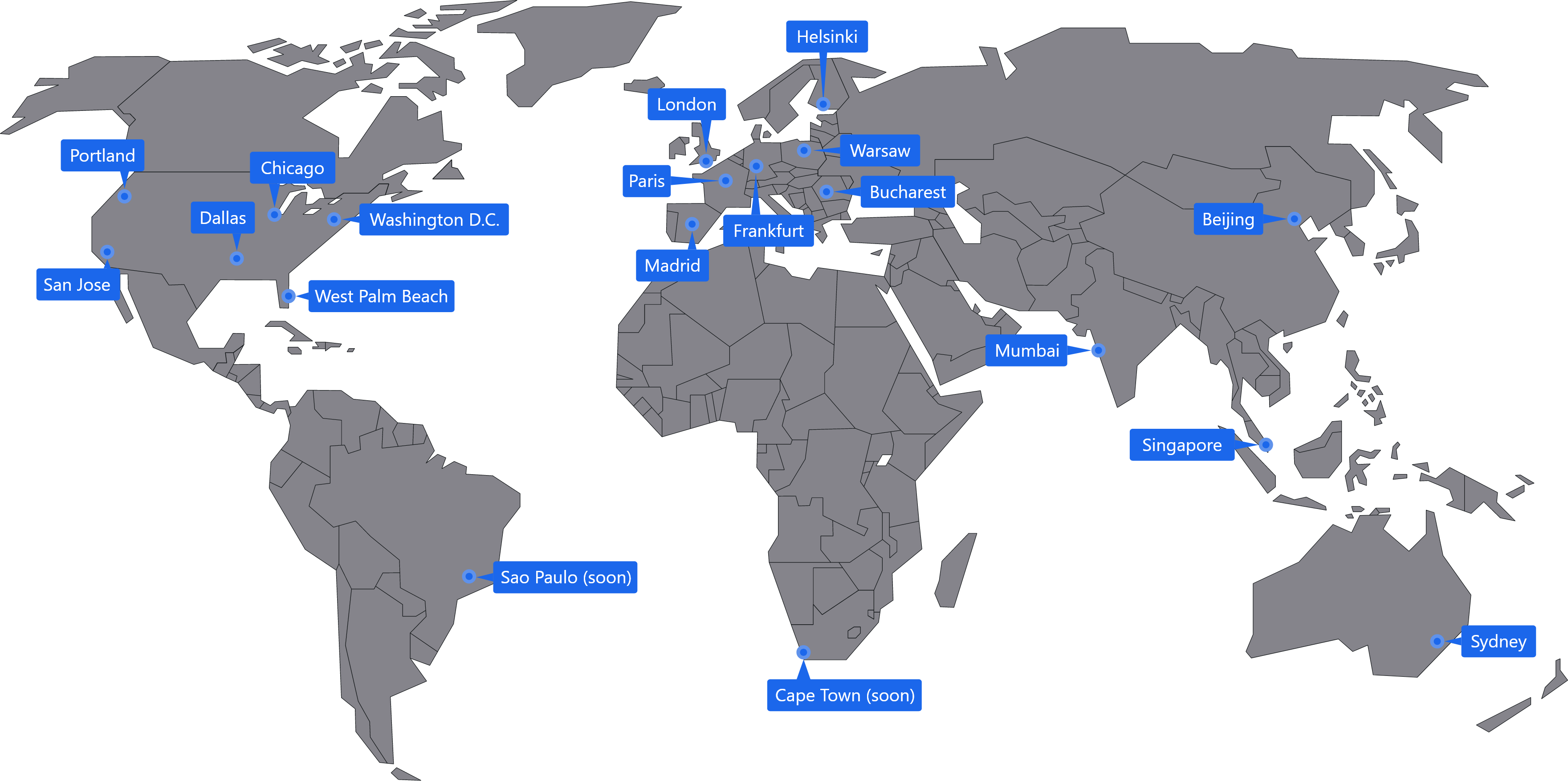 Frequently asked questions
Yes, you simply upload your own maps to your server with an FTP programme and add them to the Mapcycle.
Buying a squad server is often very expensive. In comparison, if you rent a Squad server rental, you are not burdened by a one-time high payment. As a rule, you pay a low price once a month.
With us, you also have the possibility to adjust the tariff for your server, the associated mods and accordingly the price at any time. the price at any time. So you can try out different servers and modpacks and optionally remove them remove them again without spending a large sum of money.
With 4Netplayers, this is completely up to you. Regardless of whether you choose the Starter, Professional or Premium offer, you can determine the term of your contract yourself. Starting at one month up to a term of 12 months, it's up to you how long you want it to last. it is up to you how long you want to rent a server with us as your host. The longer the term of your contract is, the cheaper it will be, by the way, and so you will save 10% of the price for a 12-month contract compared to one month you save 10 % of the price.
Absolutely. With 4Netplayers you don't have to worry about security and protection. For one thing, you have free to choose the duration of your contract and are not obliged to make endless monthly payments. On the other hand your server itself is safe, because we protect it with DDoS from bad traffic.
After logging in, click on "Gameserver" on the left and then on "Create configuration". Select your desired mods, enter a password - and your server is ready to go!
Squad Screenshots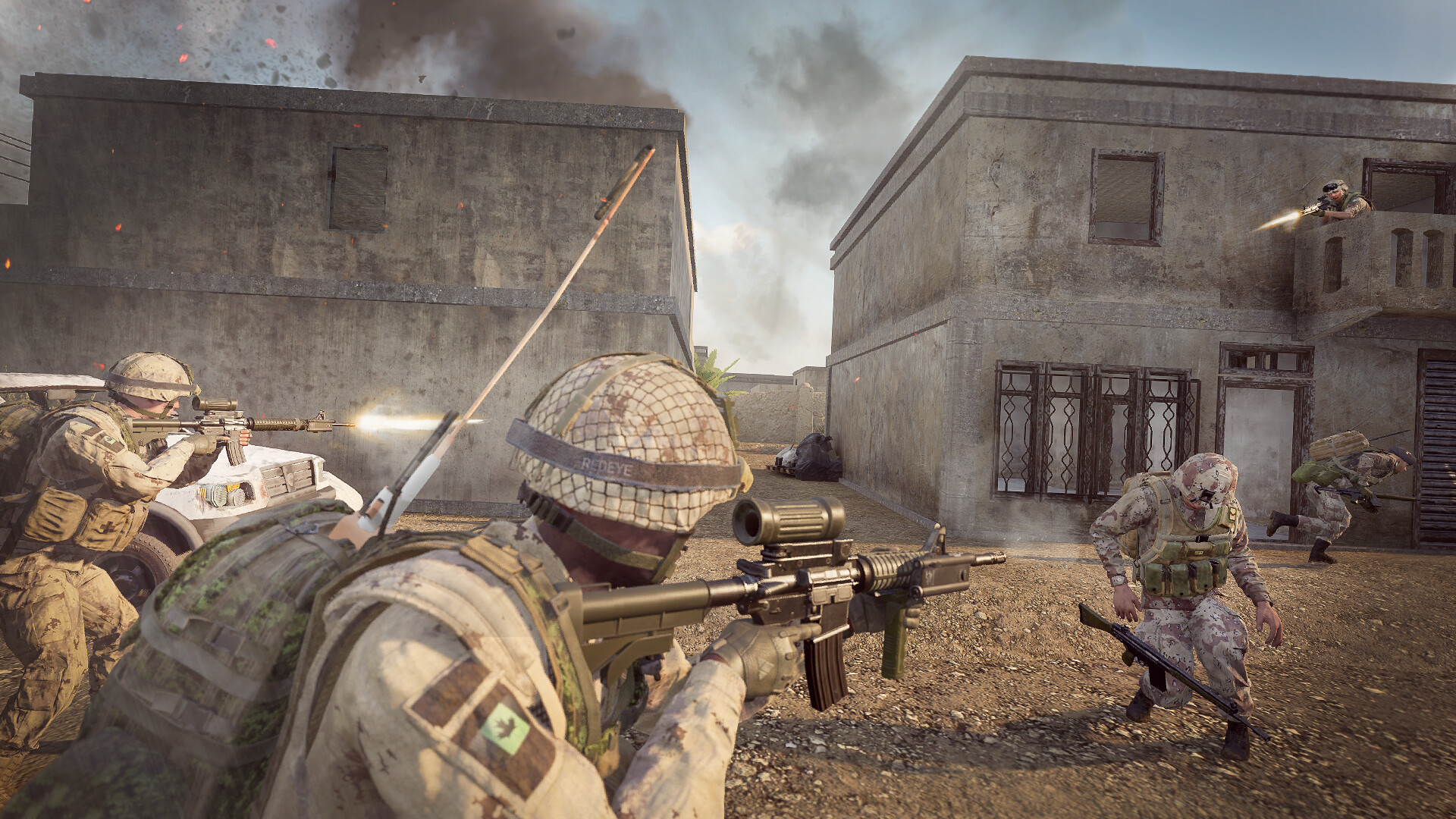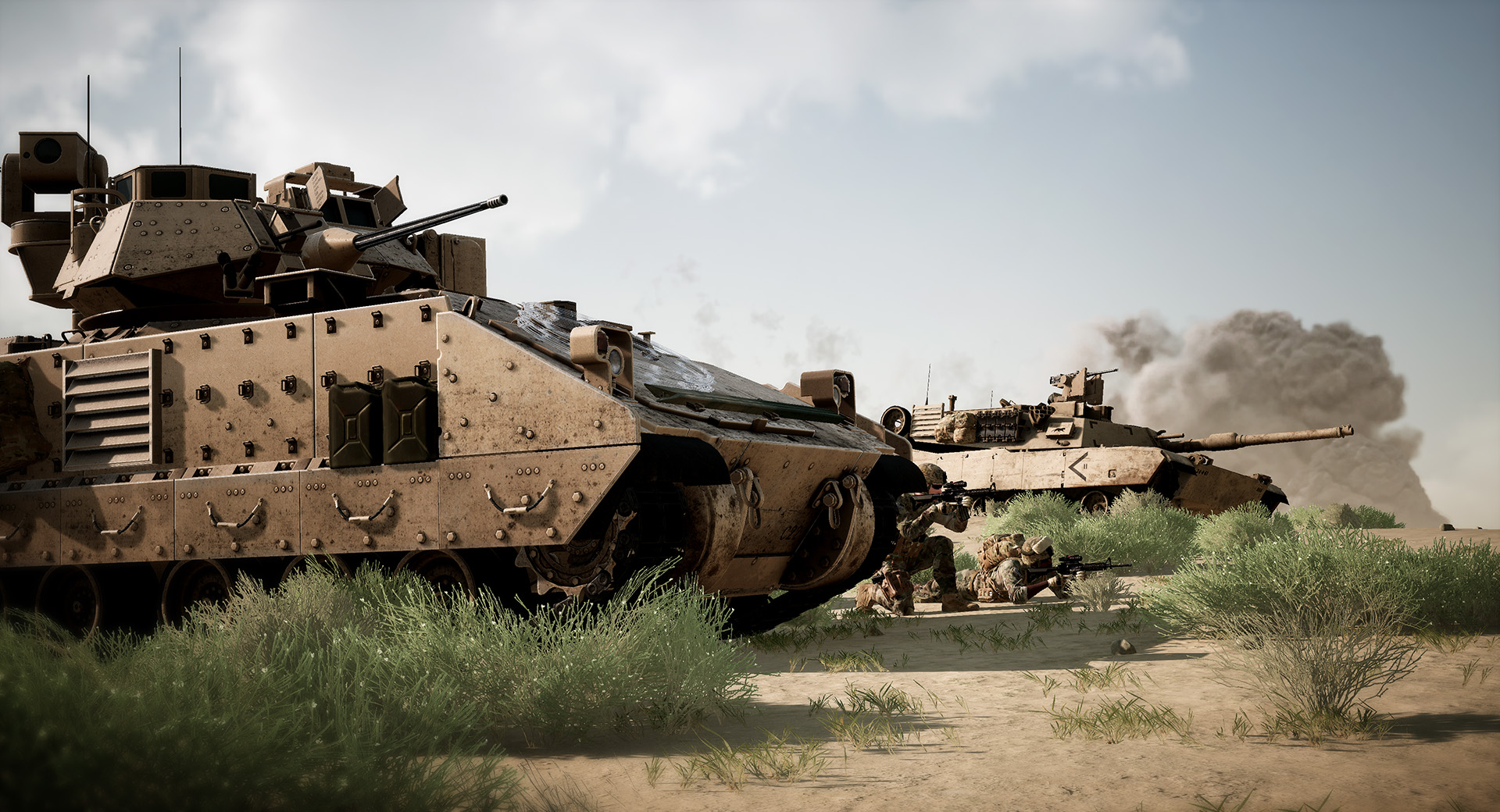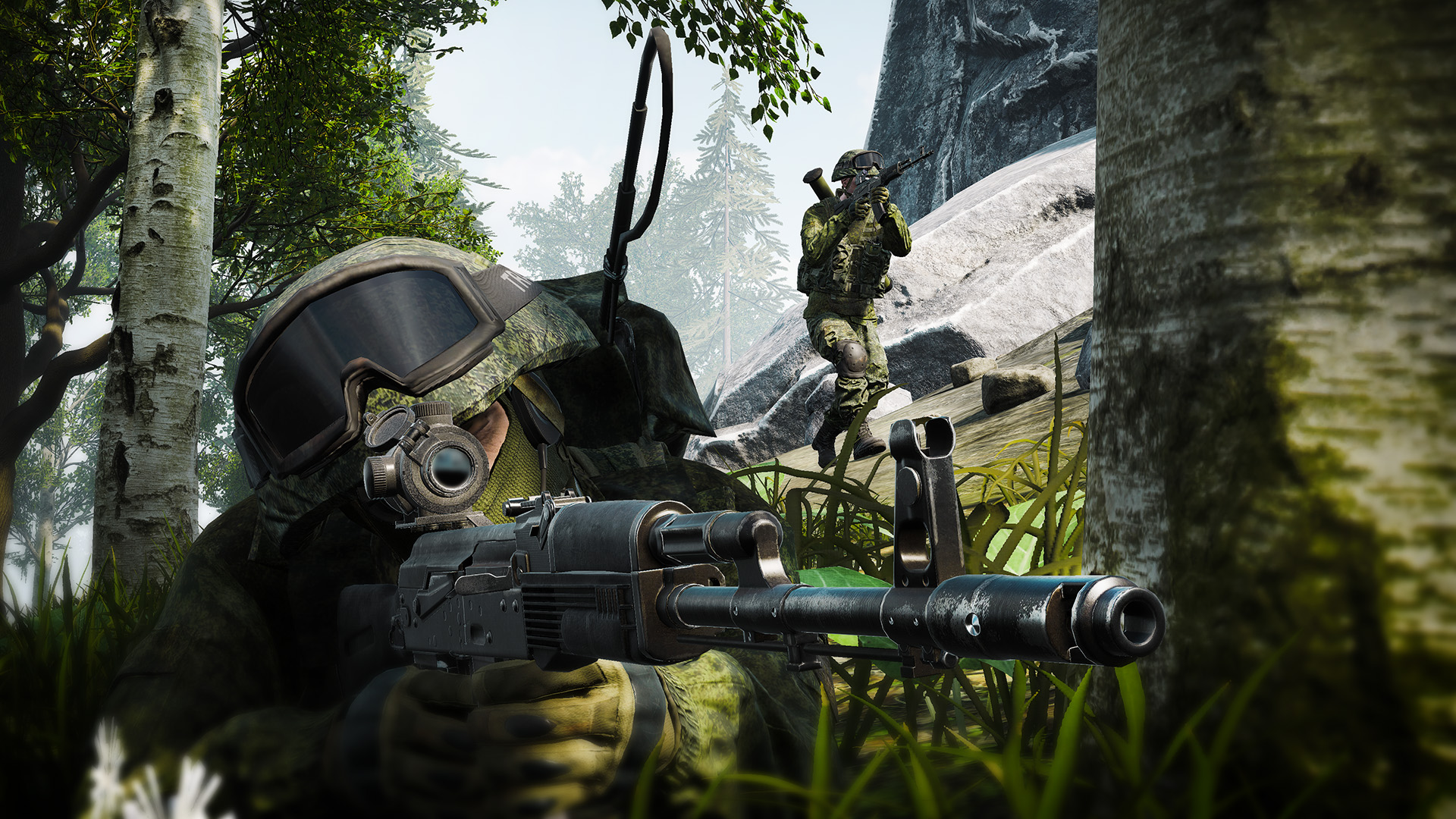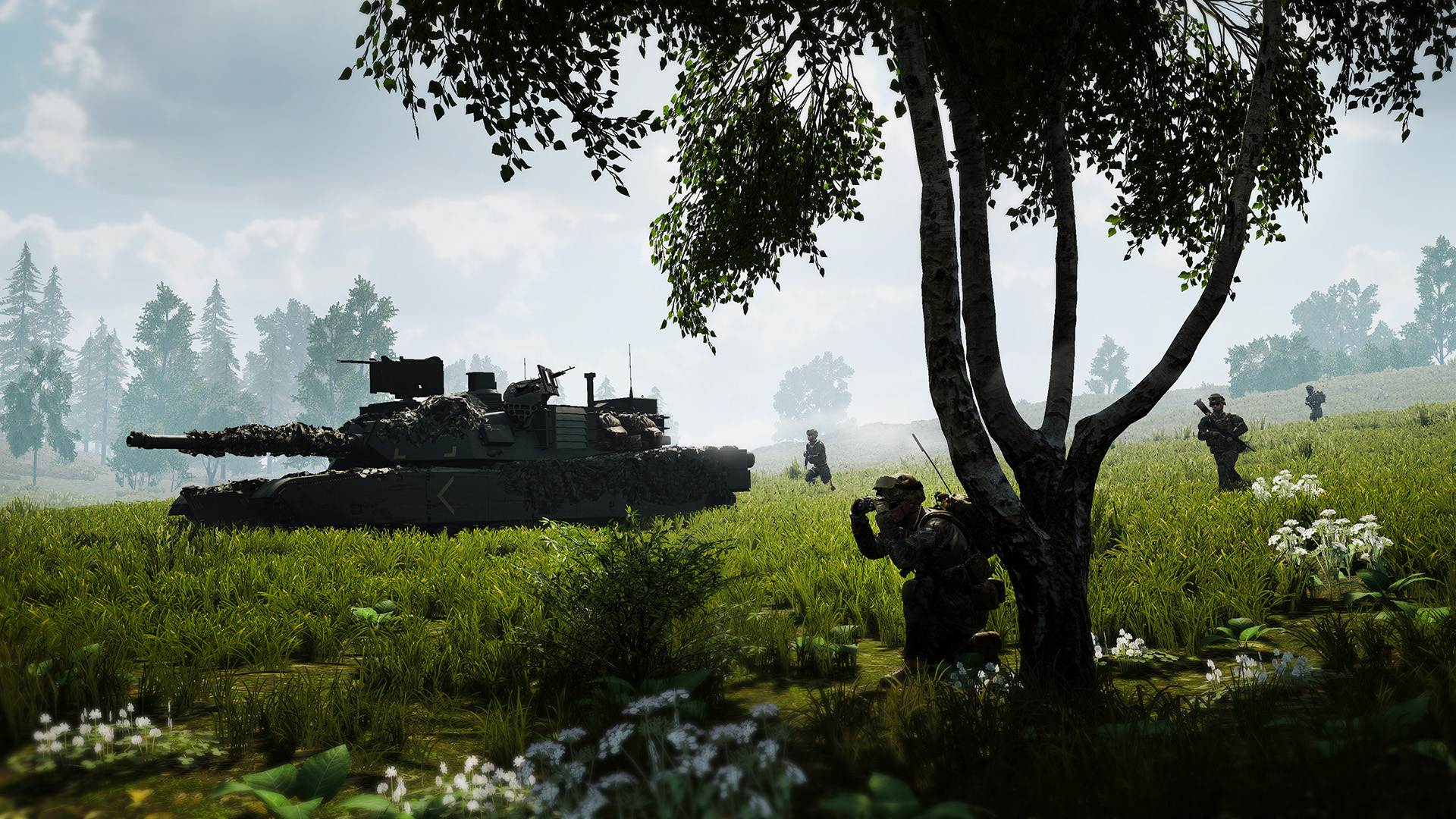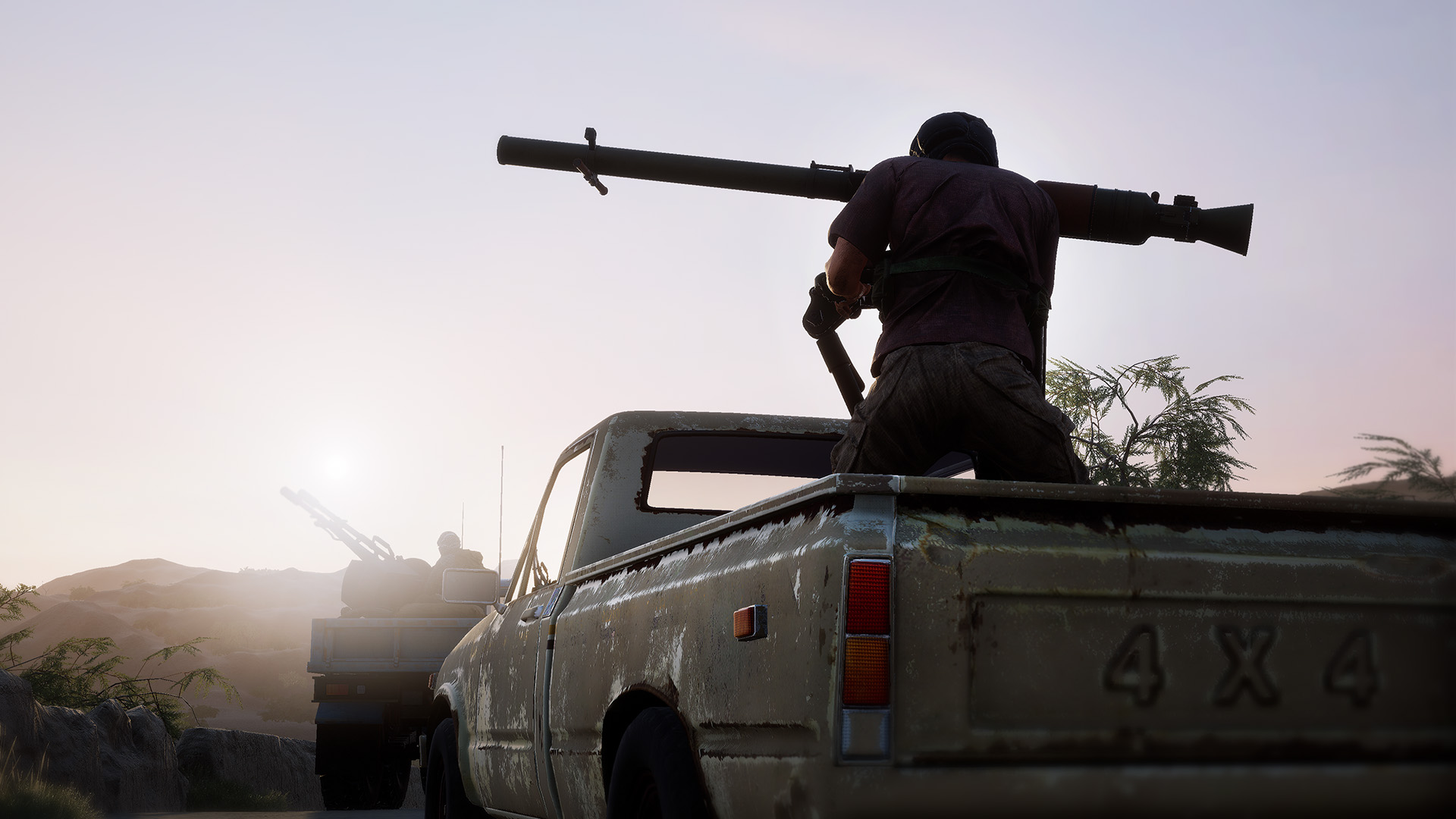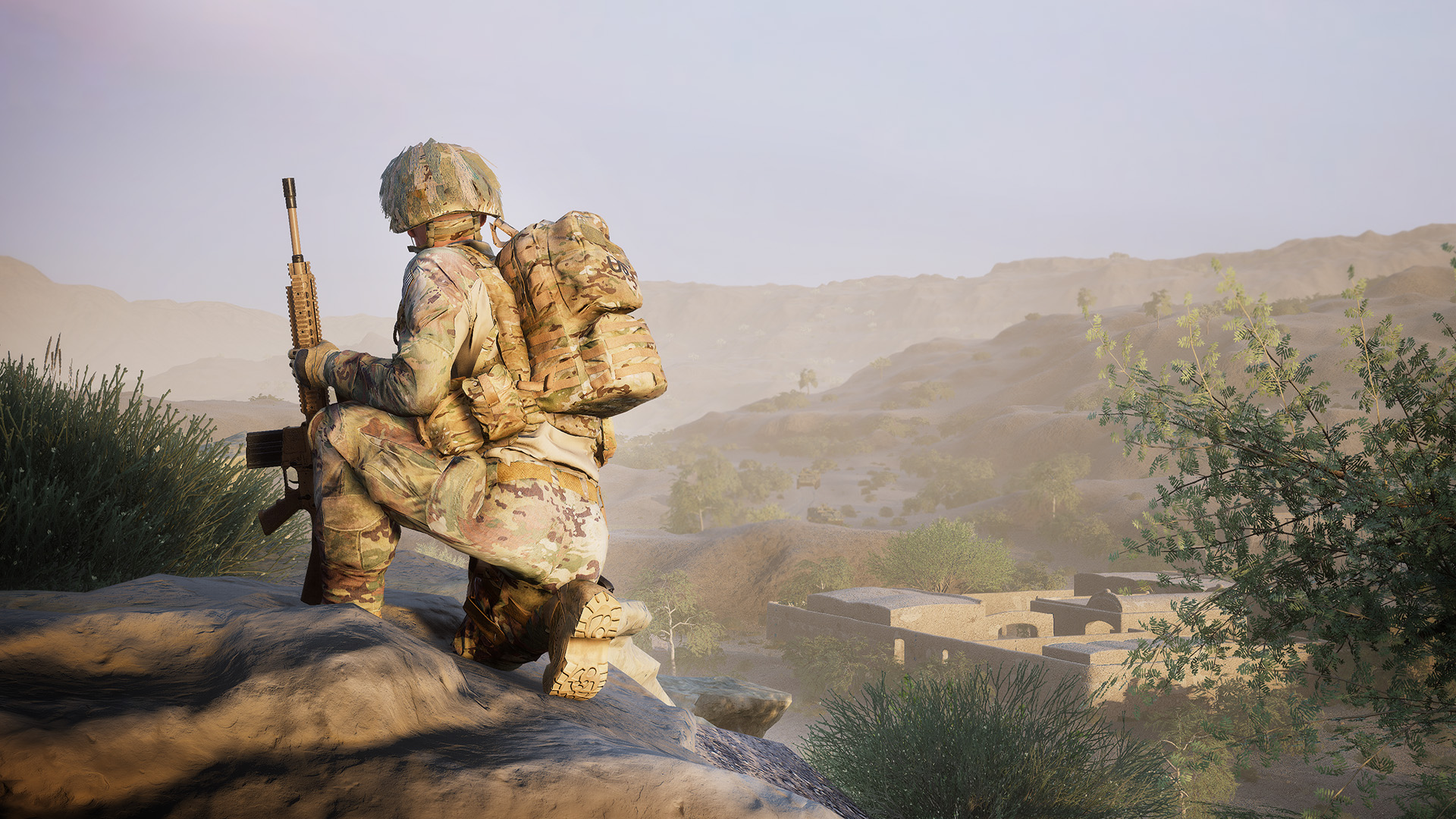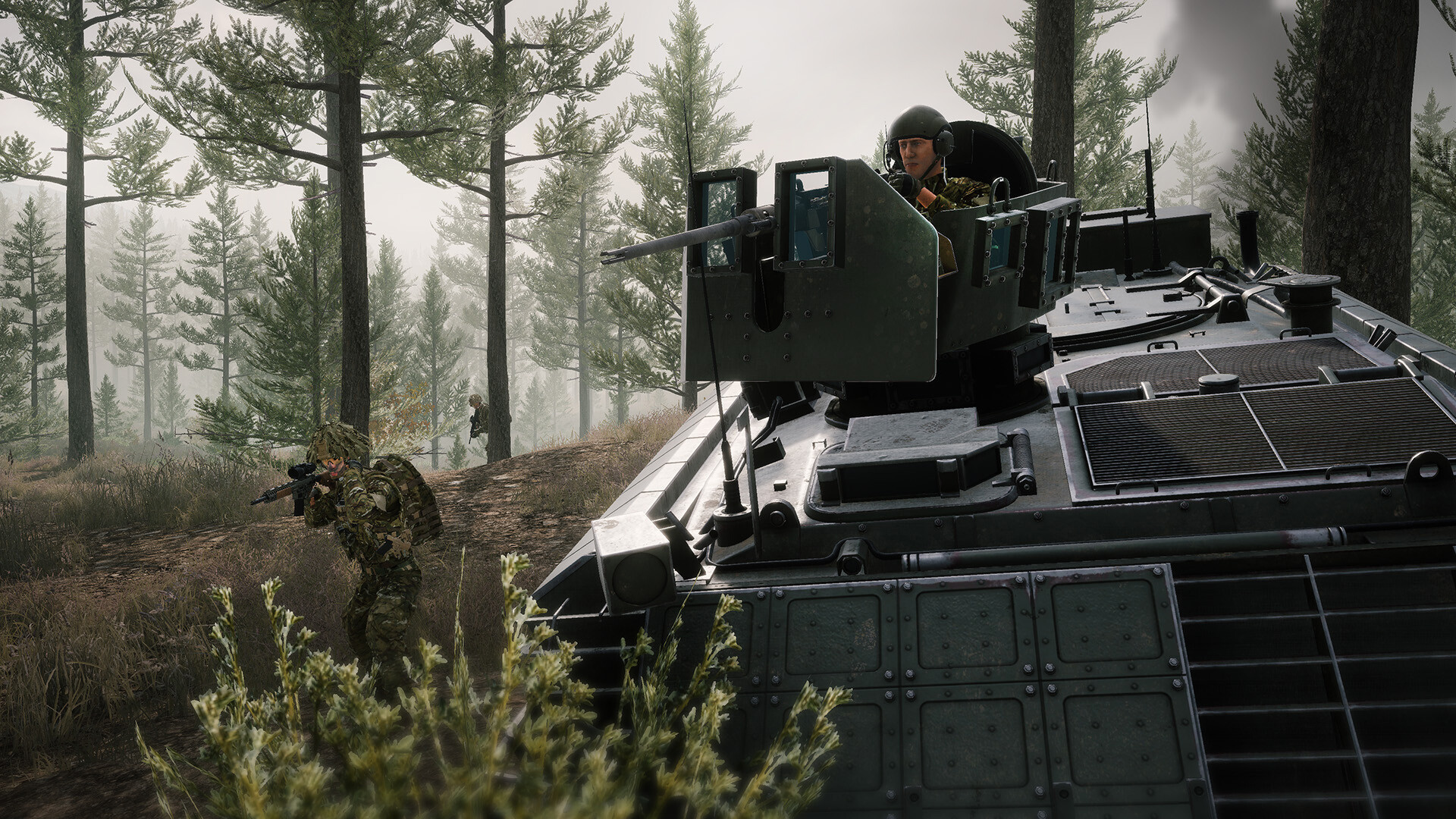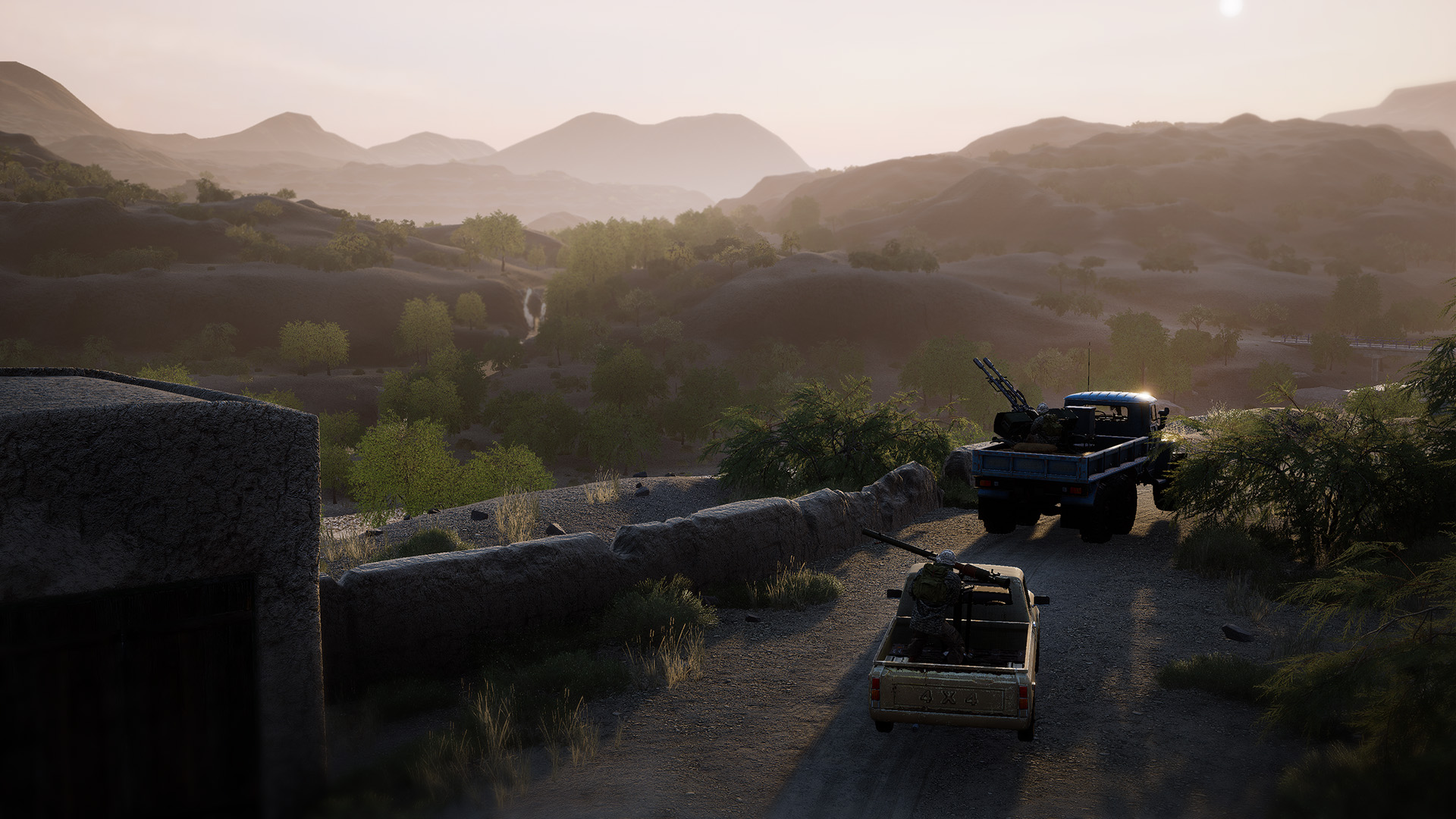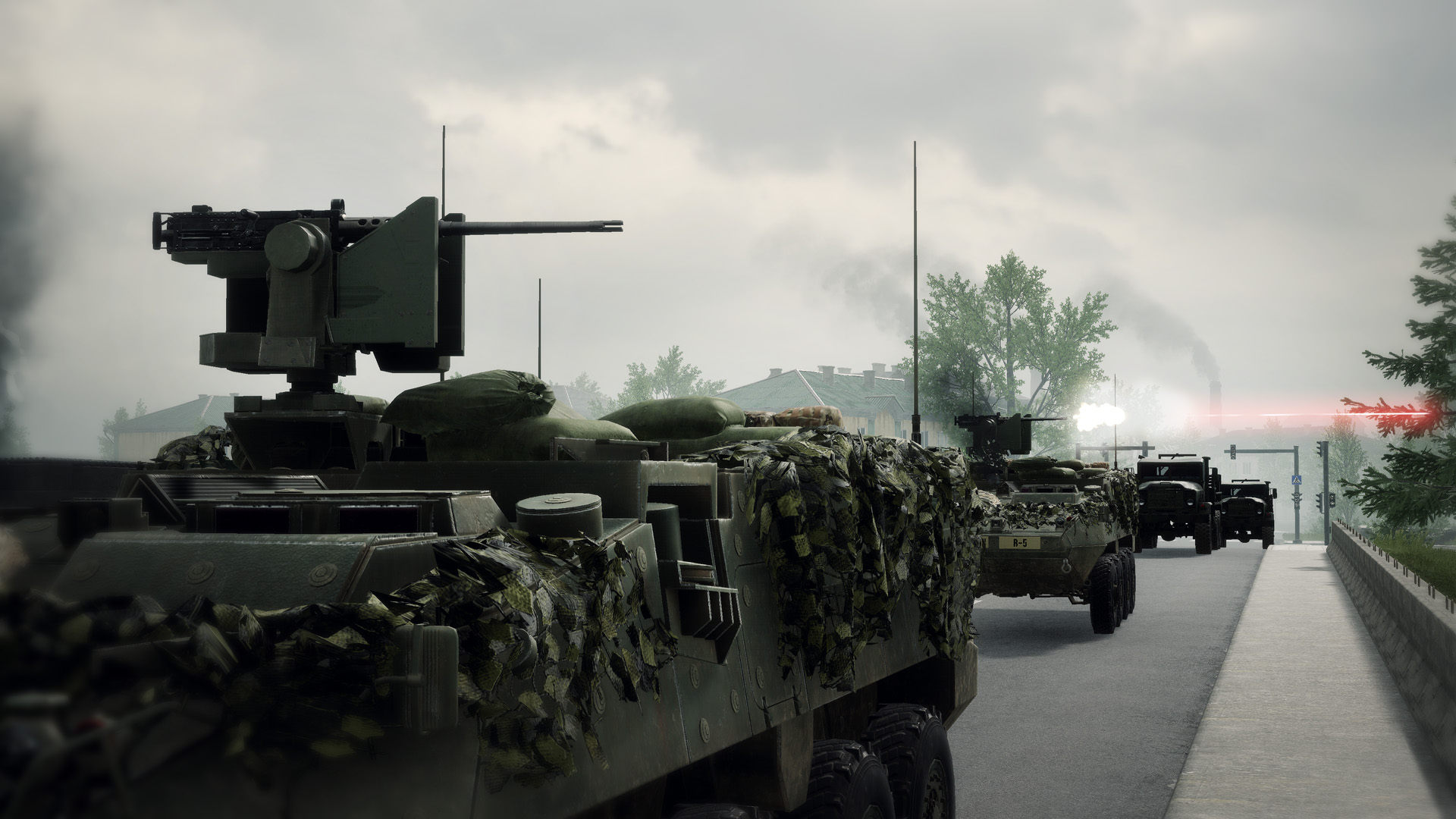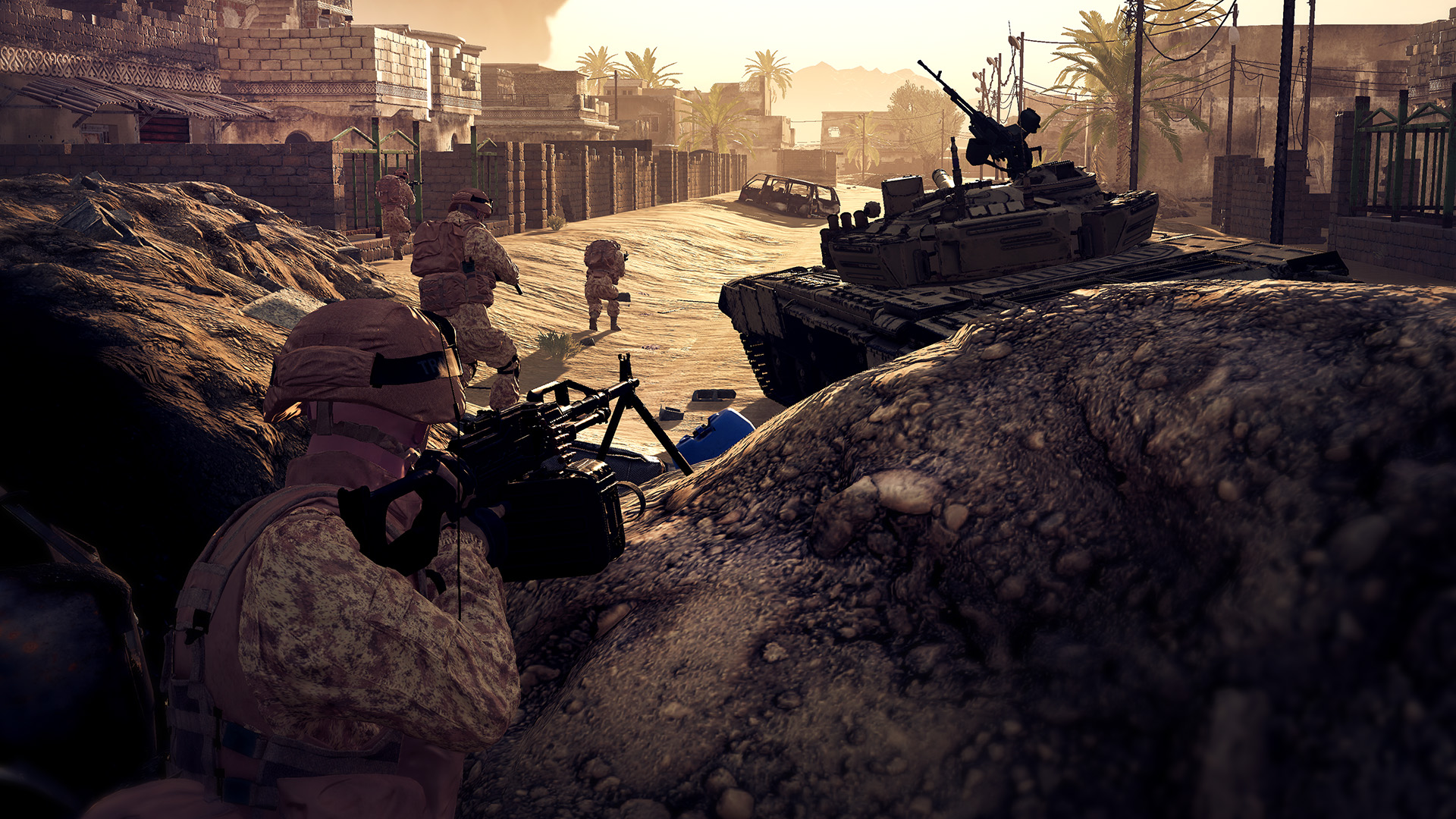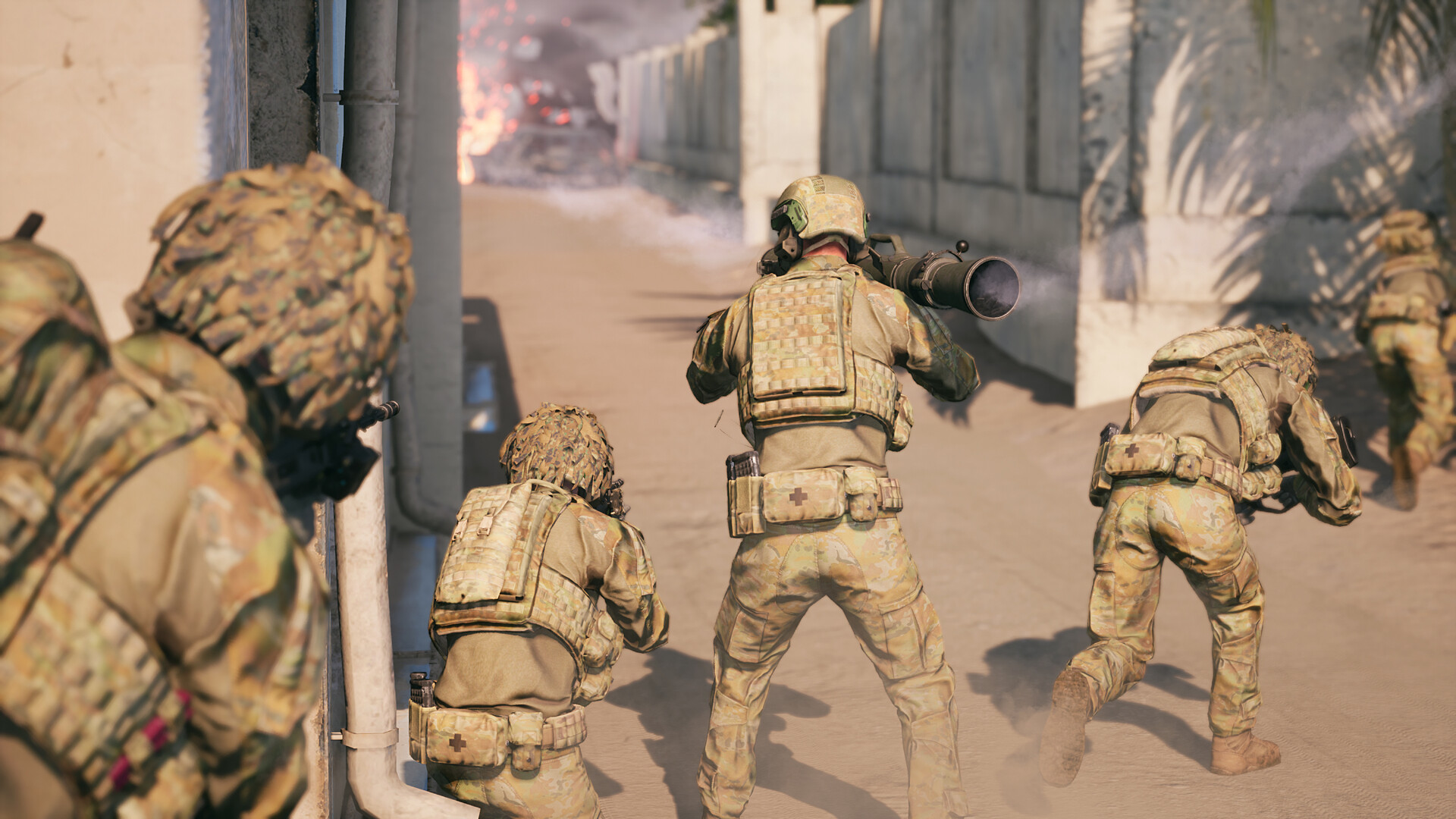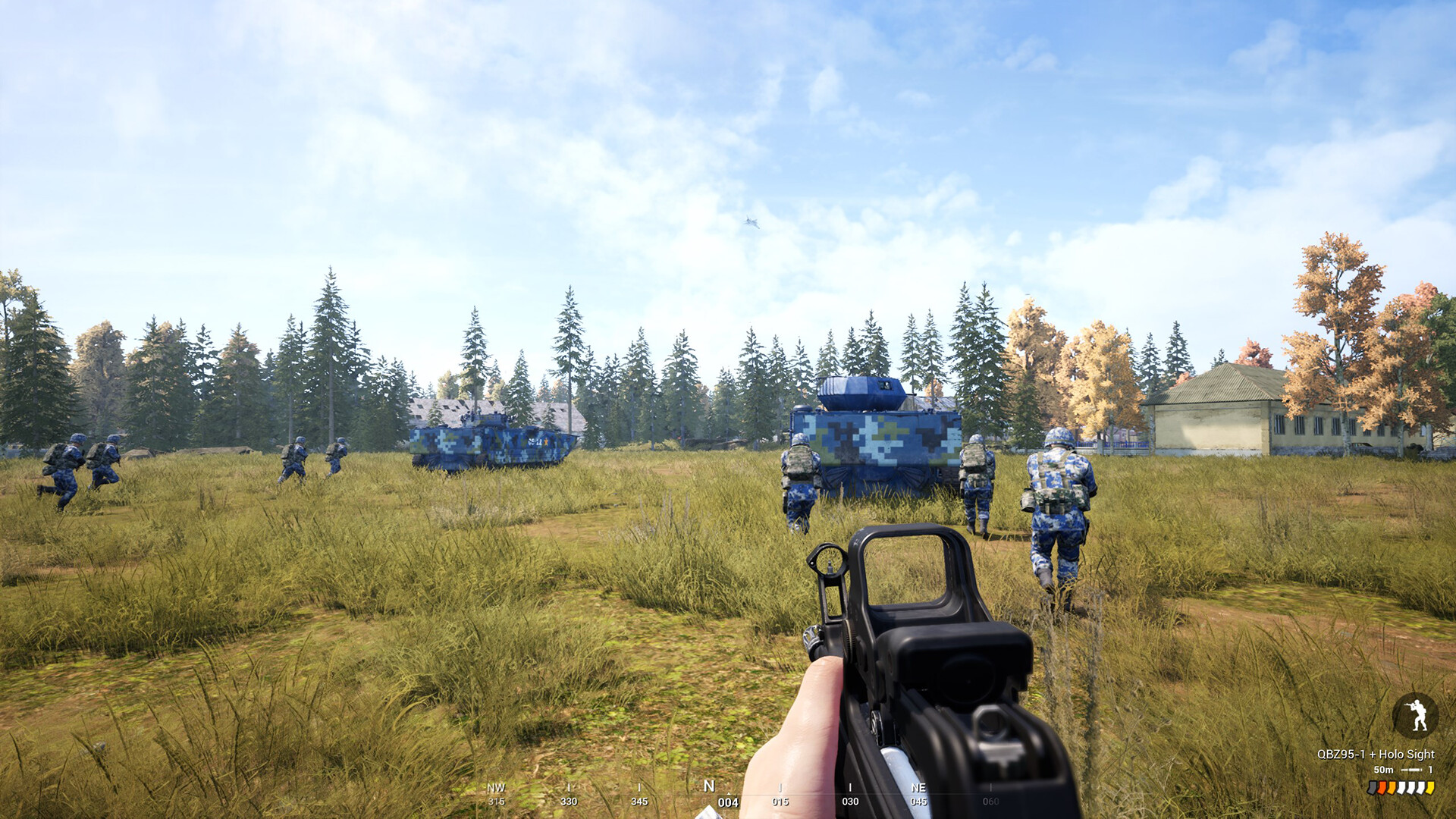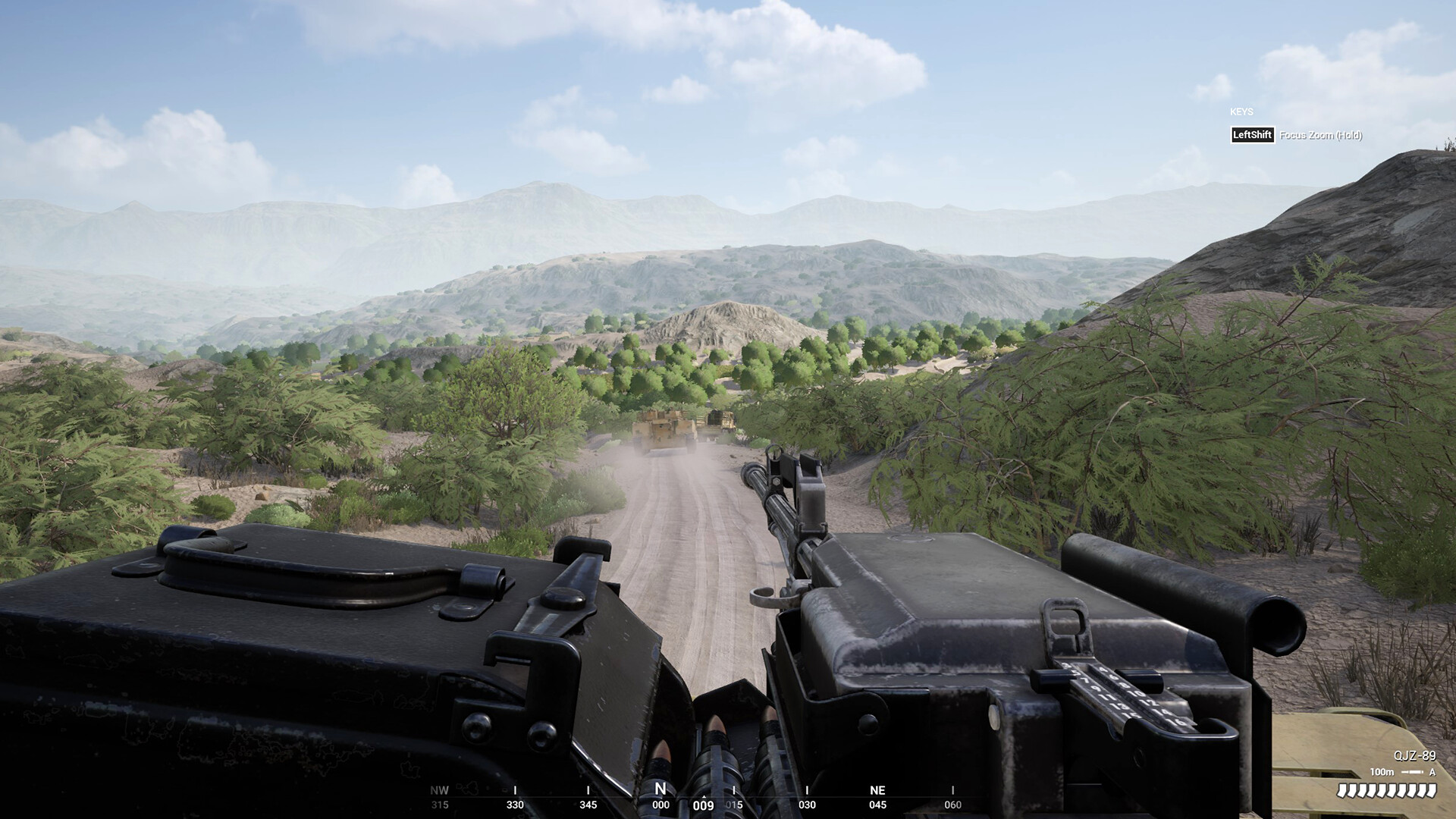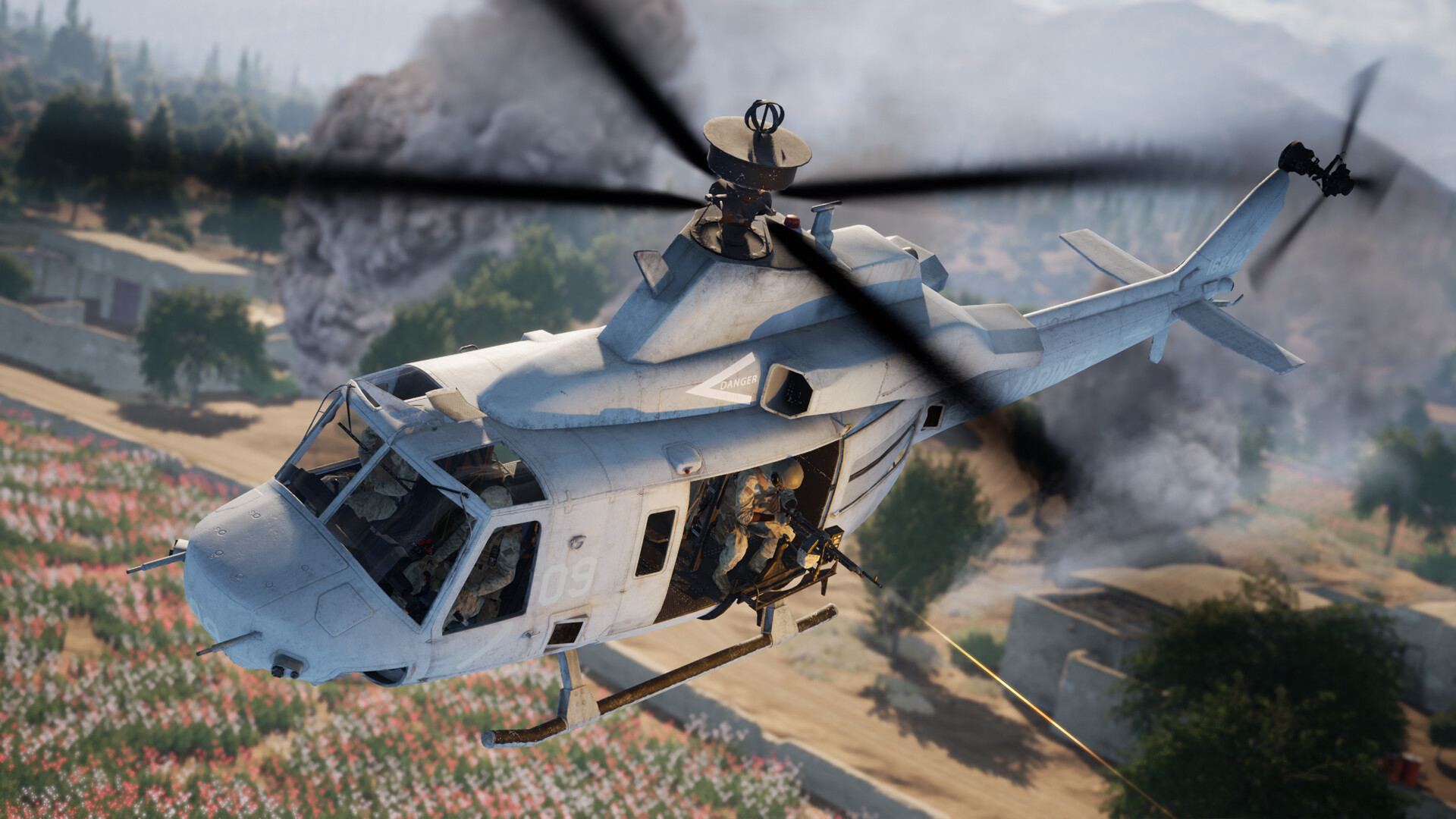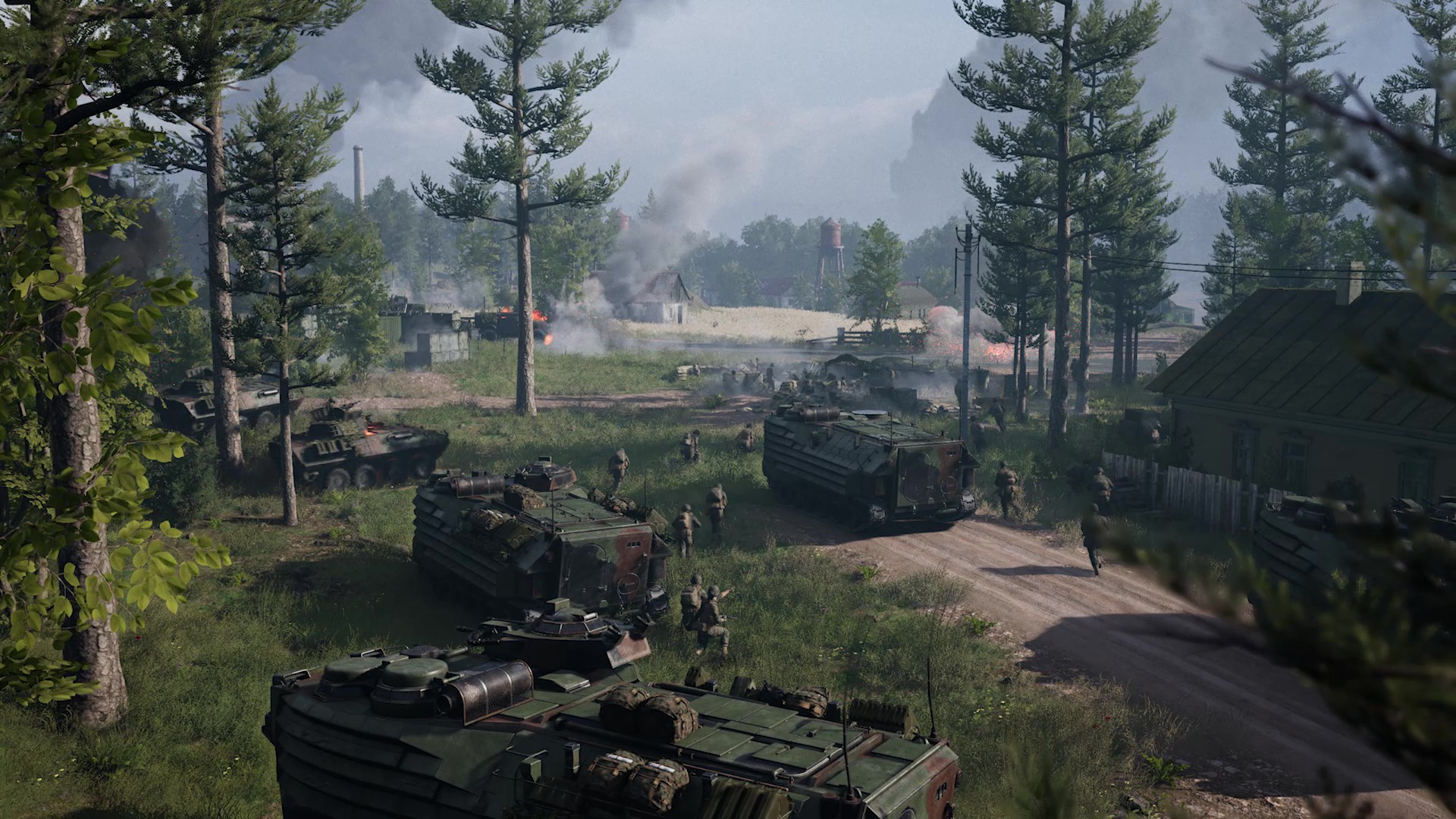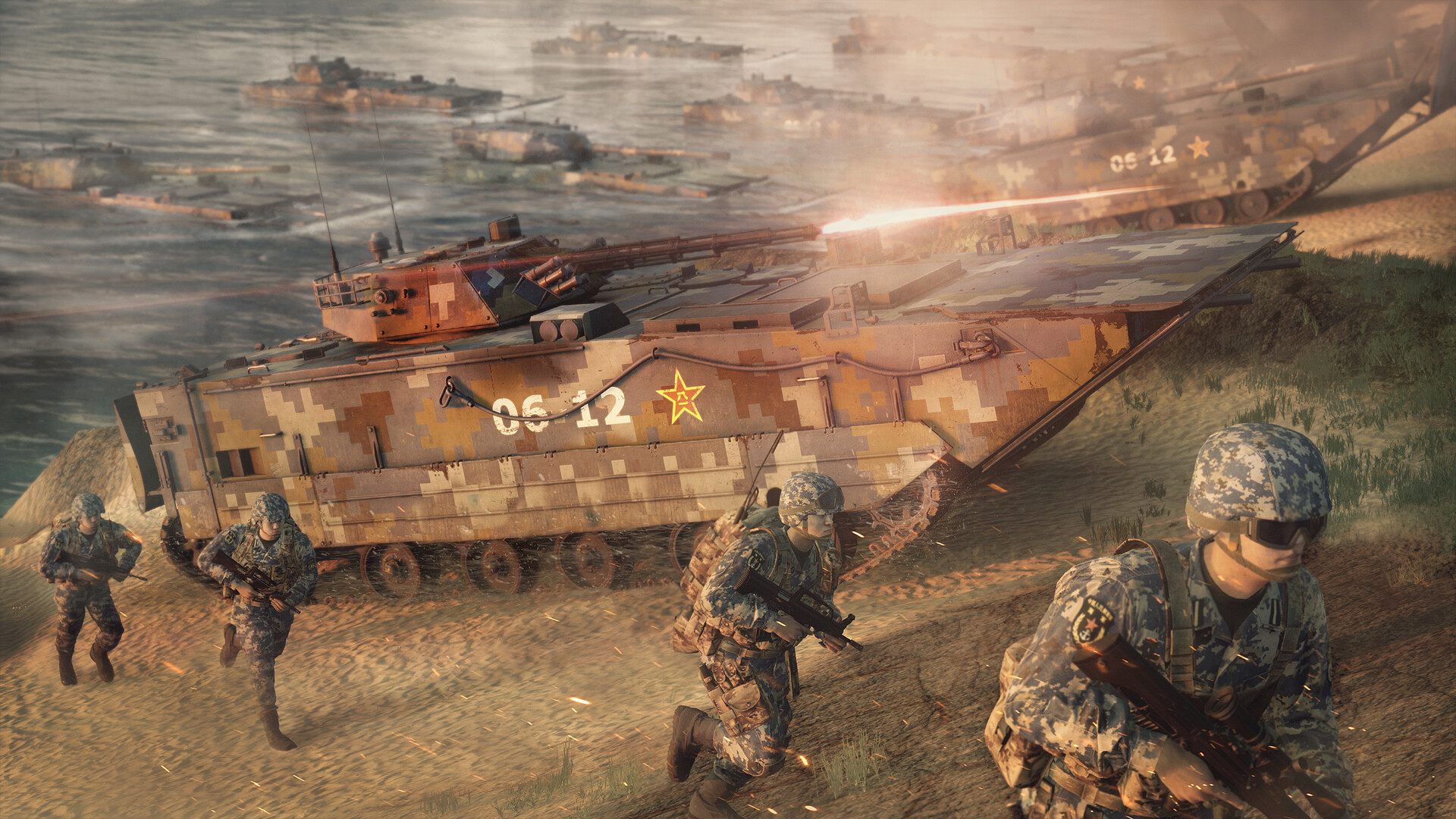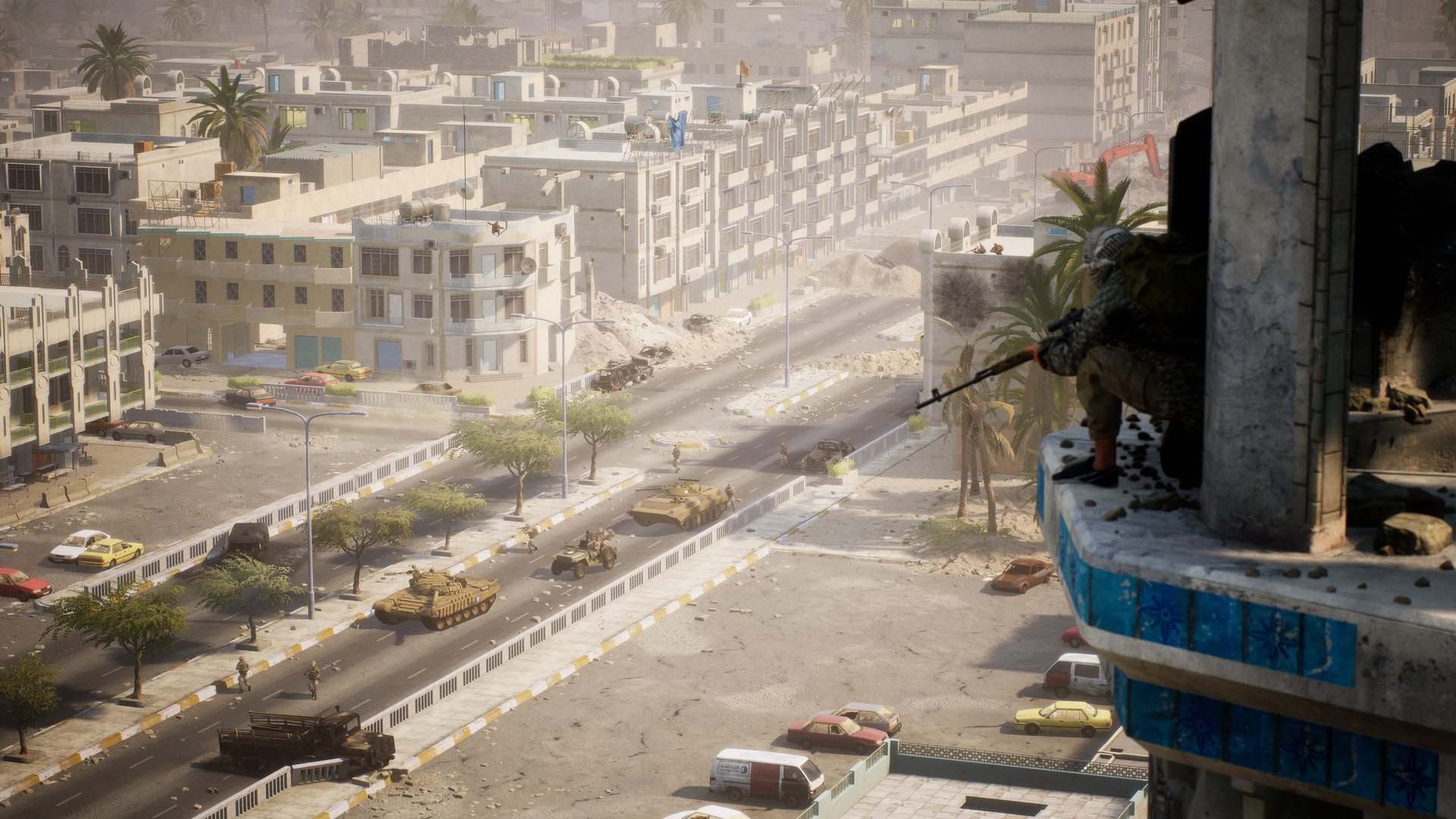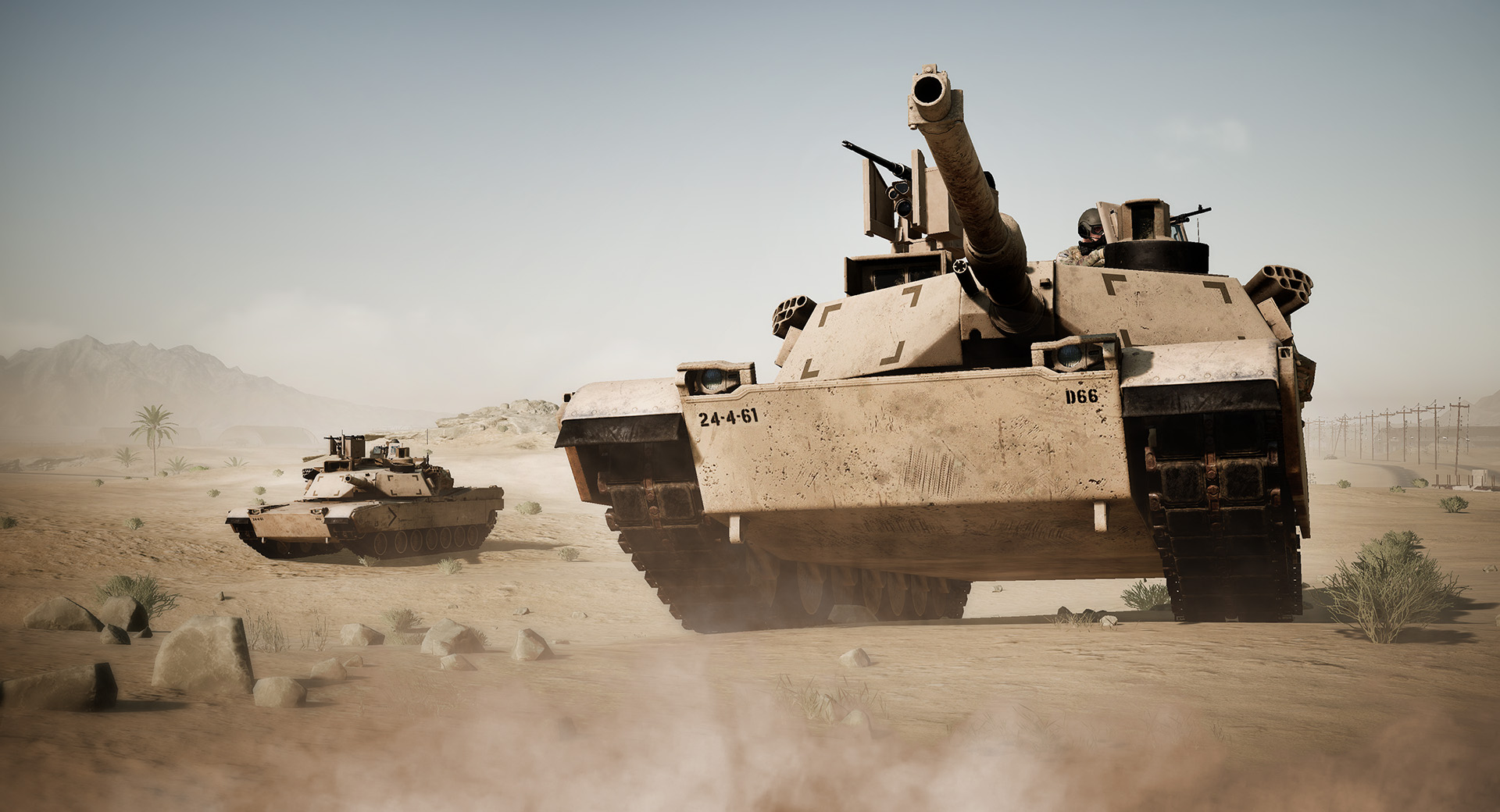 Squad - Teamwork and tactics at the highest level
Experience Squad, an immersive tactical first-person shooter game that puts you in the thick of the action. In this realistic military simulator, you become part of a squad of up to 50 players and fight to dominate the battlefield in huge maps based on real locations. Coordinate with your team to achieve strategic objectives together and face the challenge of intense combat and engagement with enemy forces. Communication and cooperation are key to success in Squad, as you and your comrades must pilot vehicles, establish defensive bases and gradually conquer your opponents' territory. Get ready for a unique gaming experience that takes teamwork and tactical thinking to a new level.
Experience realistic battles and extensive vehicle combat
Squad offers an impressive level of realism that makes you feel like you're in the middle of the war. The detailed weapon mechanics and realistic ballistics system require you to aim precisely and think ahead. But Squad has even more to offer: Climb into one of the many available vehicles, from armoured vans to attack helicopters, and experience action-packed vehicle battles where you must rely on your team to be victorious together. The dynamic damage model makes every hit count, and the destructible environment constantly opens up new tactical possibilities. Discover the variety of roles you can take on and find your place in the team to achieve victory together as a unit.
Expand your skills with extensive customisation options and roles
Squad offers you a wealth of customisation options to reflect your play style and preferences. Choose from a variety of weapons, equipment and camouflage patterns to customise your soldier and prepare for the challenges ahead. Depending on your needs and the situation, you can take on different roles within your team, such as the sniper, the medic or the engineer. Each role has its own skills and responsibilities that support the team and contribute to the common success. Master the different skills of your role to effectively support your team and, over time, build a reputation as an indispensable member of your squad.
Jump into epic community events and modding adventures on your squad game server
Squad is not just a game, but also a vibrant community of enthusiastic players who are constantly creating new content and events. Take part in exciting community events ranging from organised tournaments to cooperative missions to massive battles with hundreds of players. These events give you the opportunity to make new friends, test your tactical skills and gain unforgettable experiences.
Squad also supports an extensive modding scene that continually adds new maps, weapons, vehicles and game modes to the game. Let your creativity run wild and create your own mods or discover the diverse creations of other players, which always enrich the game experience anew. In Squad, there are no limits to your possibilities and adventures!
Squad - the ultimate tactical first-person shooter experience
Squad offers you an unparalleled tactical first-person shooter experience that impressively combines realism, teamwork and exciting combat. With multiple customisation options, extensive role and vehicle combat, and a dedicated community and modding scene, the game is a must-have for any fan of tactical shooters and realistic war simulations. Prepare to put your skills to the test, experience unforgettable battles and achieve strategic victories together with your team. Squad is more than just a game - it's an experience not to be missed.