AUD
8.29
BGN
9.76
BRL
26.61
CAD
7.45
CHF
4.81
CNY
38.97
CZK
121.79
DKK
37.20
EUR
4.99
GBP
4.33
HKD
42.46
HRK
37.61
HUF
1,895.60
IDR
84,810.04
ILS
20.36
INR
454.28
ISK
750.00
JPY
814.87
KRW
7,113.79
MXN
93.29
MYR
25.52
NOK
58.56
NZD
8.98
PHP
301.93
PLN
21.78
RON
24.80
RUB
584.83
SEK
57.08
SGD
7.31
THB
193.07
TRY
157.32
USD
5.45
ZAR
102.95
date
56.25
/ month


(taxes included)
50% off in the 1st month
AUD
11.20
BGN
13.18
BRL
35.94
CAD
10.07
CHF
6.50
CNY
52.63
CZK
164.50
DKK
50.25
EUR
6.74
GBP
5.85
HKD
57.35
HRK
50.80
HUF
2,560.39
IDR
114,553.04
ILS
27.50
INR
613.60
ISK
1,013.02
JPY
1,100.64
KRW
9,608.61
MXN
126.01
MYR
34.47
NOK
79.09
NZD
12.13
PHP
407.82
PLN
29.41
RON
33.50
RUB
789.93
SEK
77.10
SGD
9.87
THB
260.78
TRY
212.49
USD
7.36
ZAR
139.05
date
75.97
/ month


(taxes included)
Individual configuration
Create your own configuration and customize options flexibly
Secure payment




Our locations
In 17 locations worldwide, we offer unique accessibility with the lowest pings. Further locations are constantly being developed and guarantee breathtaking gaming fun with the lowest latency in every game.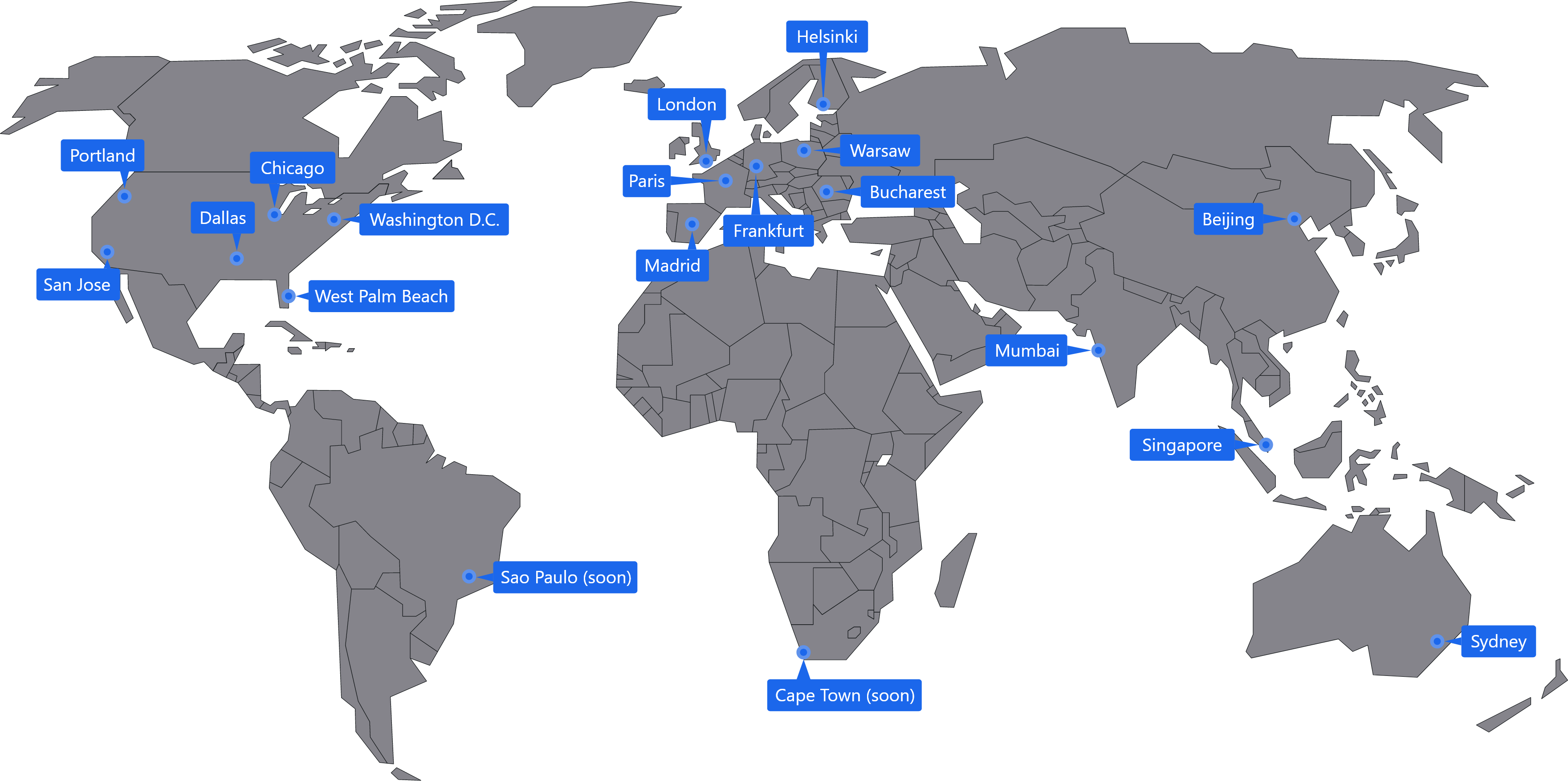 Frequently asked questions
Buying an ATLAS server is often very expensive. In comparison, if you rent an **ATLAS server, you are not burdened by a one-time high payment. You usually pay a low price once a month.
With us you also have the possibility to adjust the tariff for your server, the associated mods and accordingly the **price at any time. the price at any time. So you can try out different servers and modpacks and optionally remove them remove them again without spending a large sum of money.
With 4Netplayers, this is completely up to you. Regardless of whether you choose the Starter, Professional or Premium offer, you can determine the term of your contract yourself. Starting at one month up to a term of 12 months, it's up to you how long you want it to last. it is up to you how long you want to rent a server with us as your host. The longer the term of your contract is, the cheaper it will be, by the way, and so you will save 10% of the price for a 12-month contract compared to one month you save 10 % of the price.
Absolutely. With 4Netplayers you don't have to worry about security and protection. For one thing, you have free to choose the duration of your contract and are not obliged to make endless monthly payments. On the other hand your server itself is safe, because we protect it with DDoS from bad traffic.
After logging in, click on "Gameserver" on the left and then on "Create configuration". Select your desired mods, enter a password - and your server is ready to go!
ATLAS Screenshots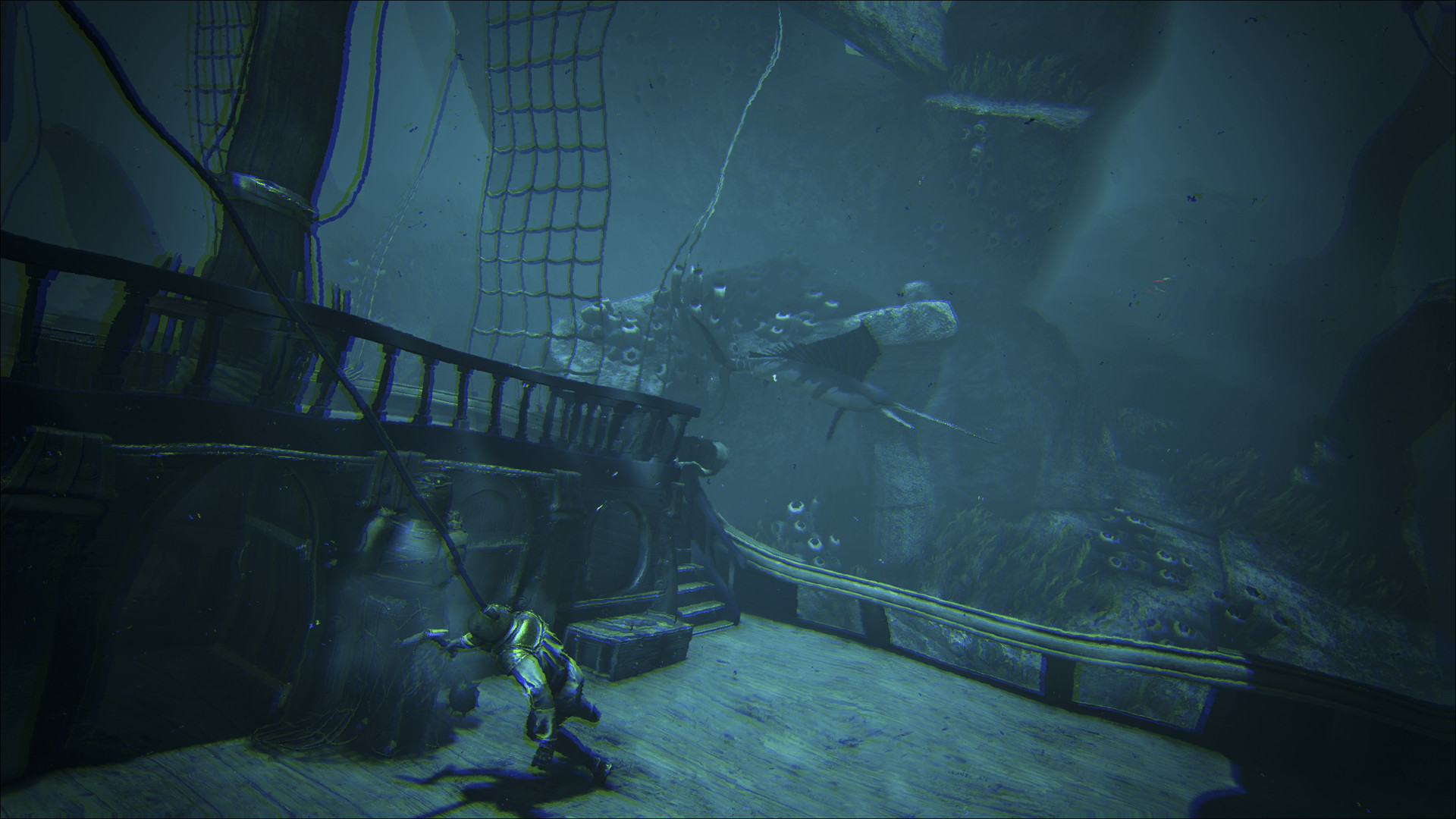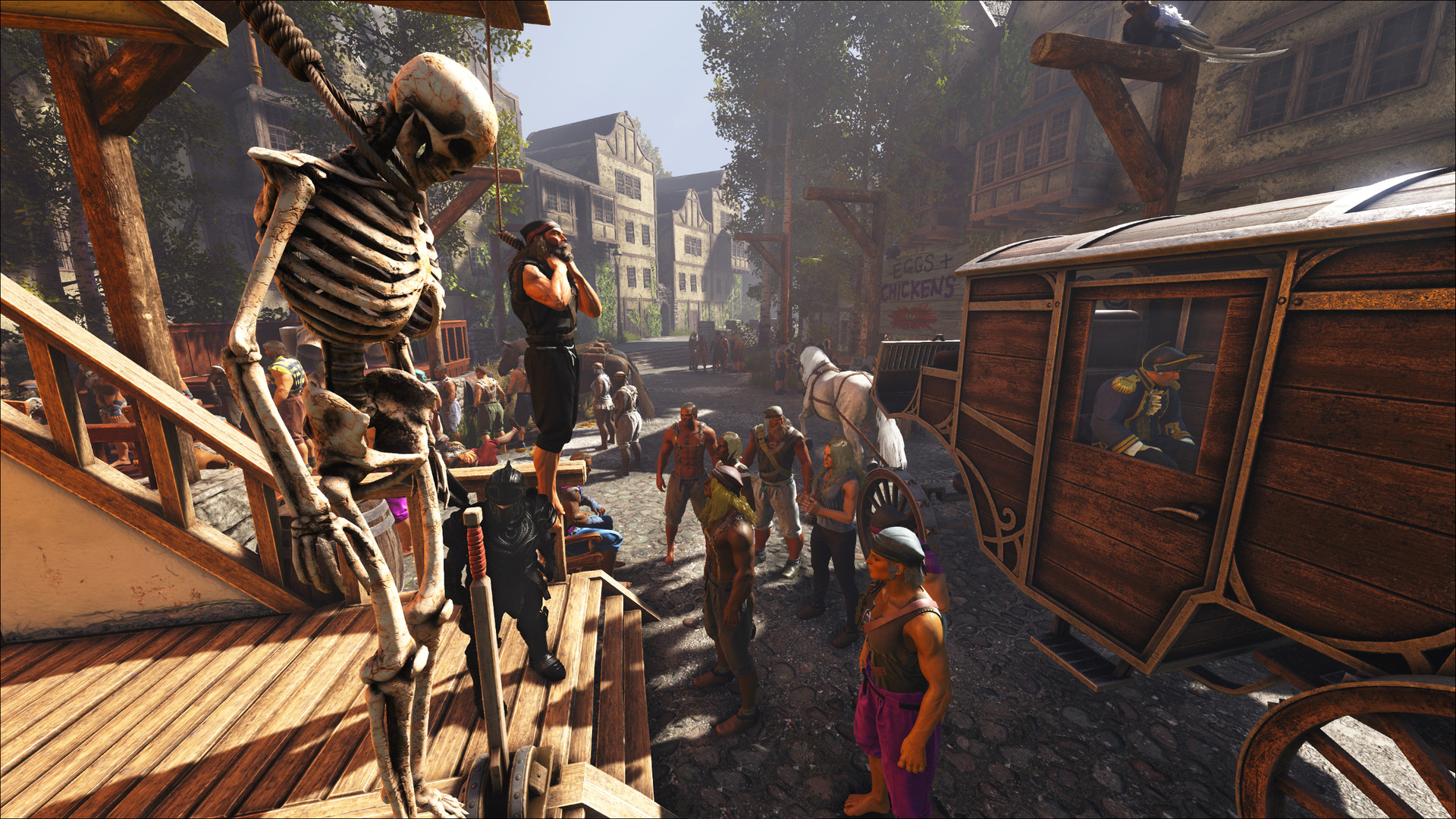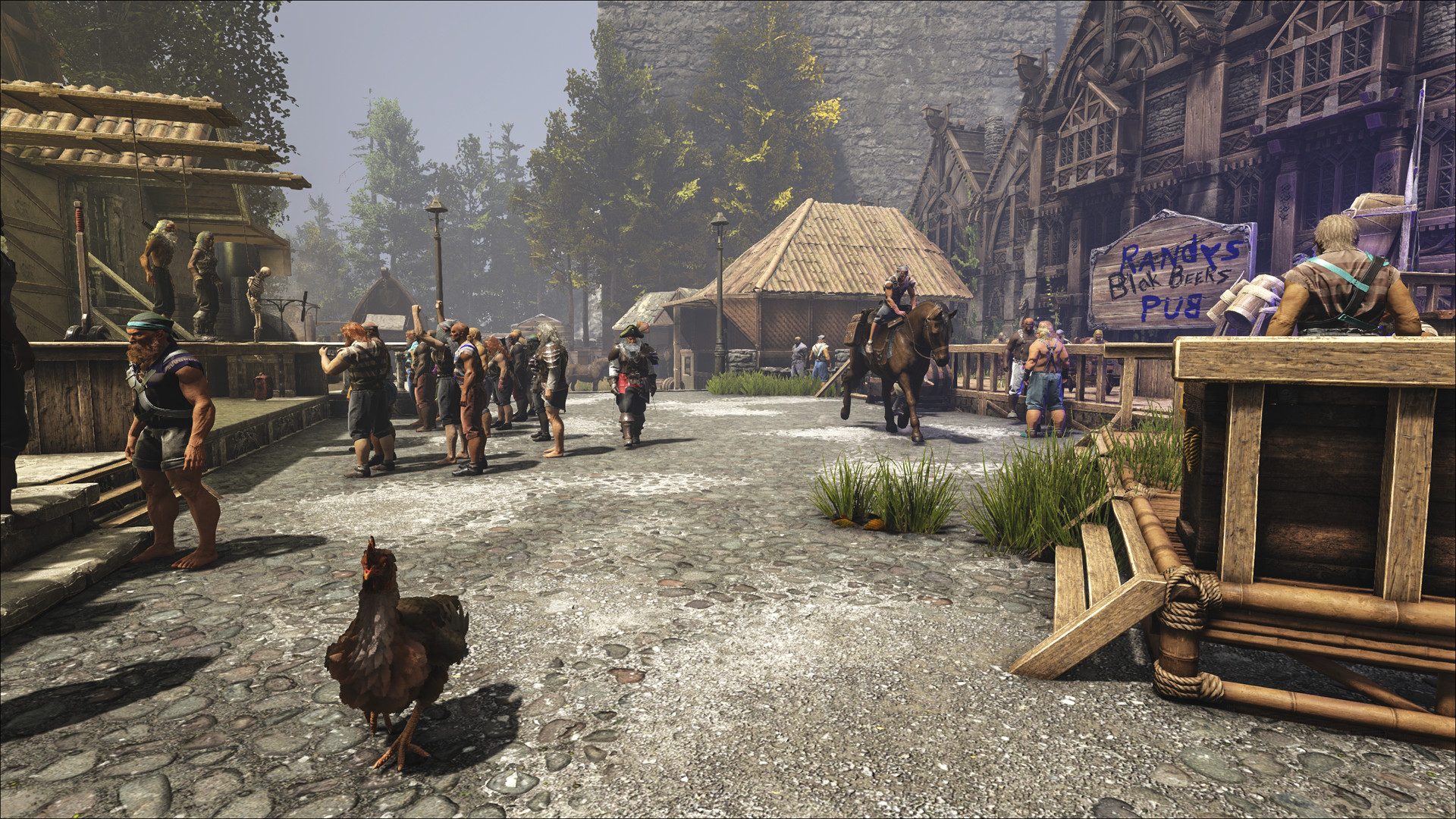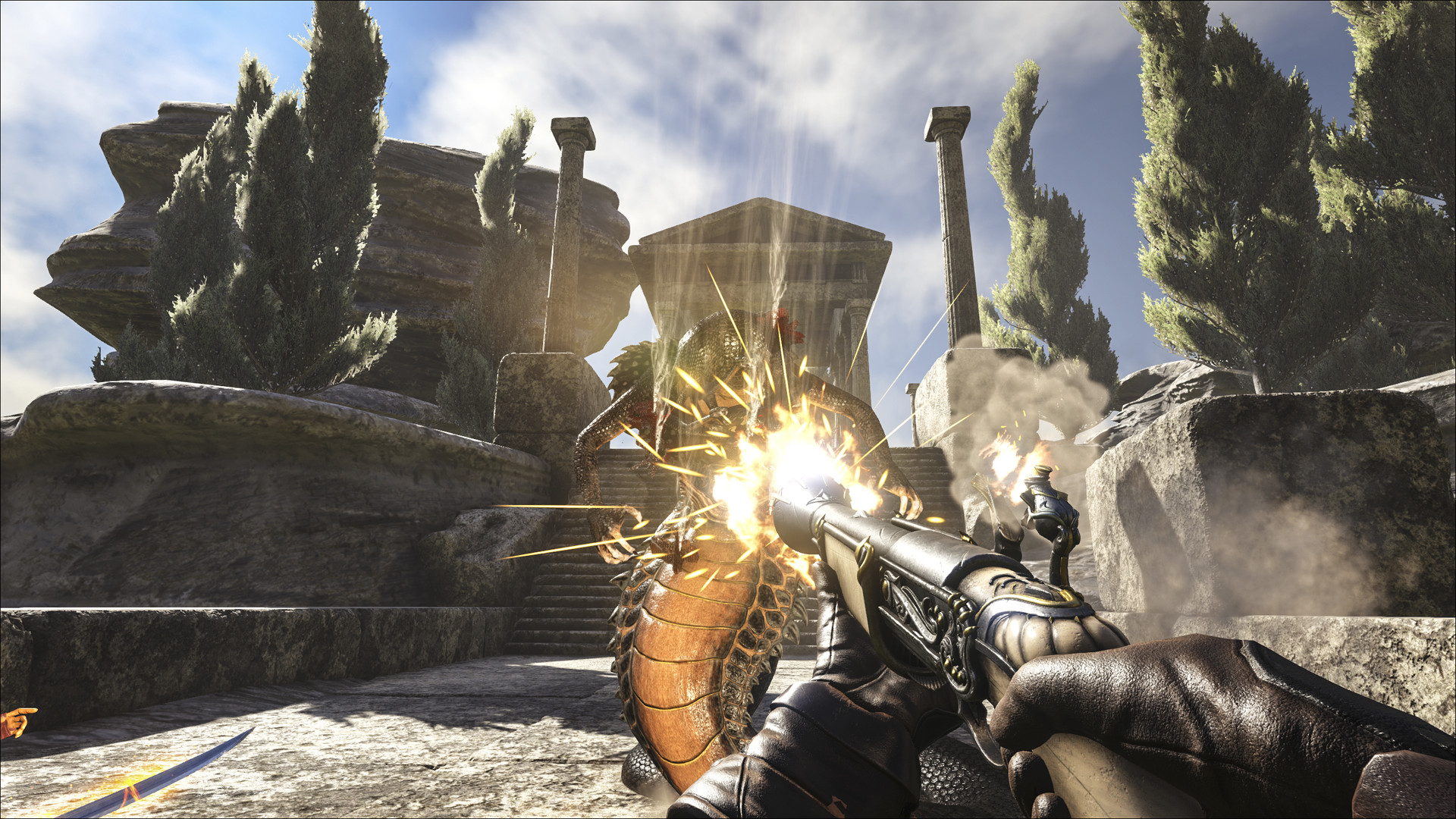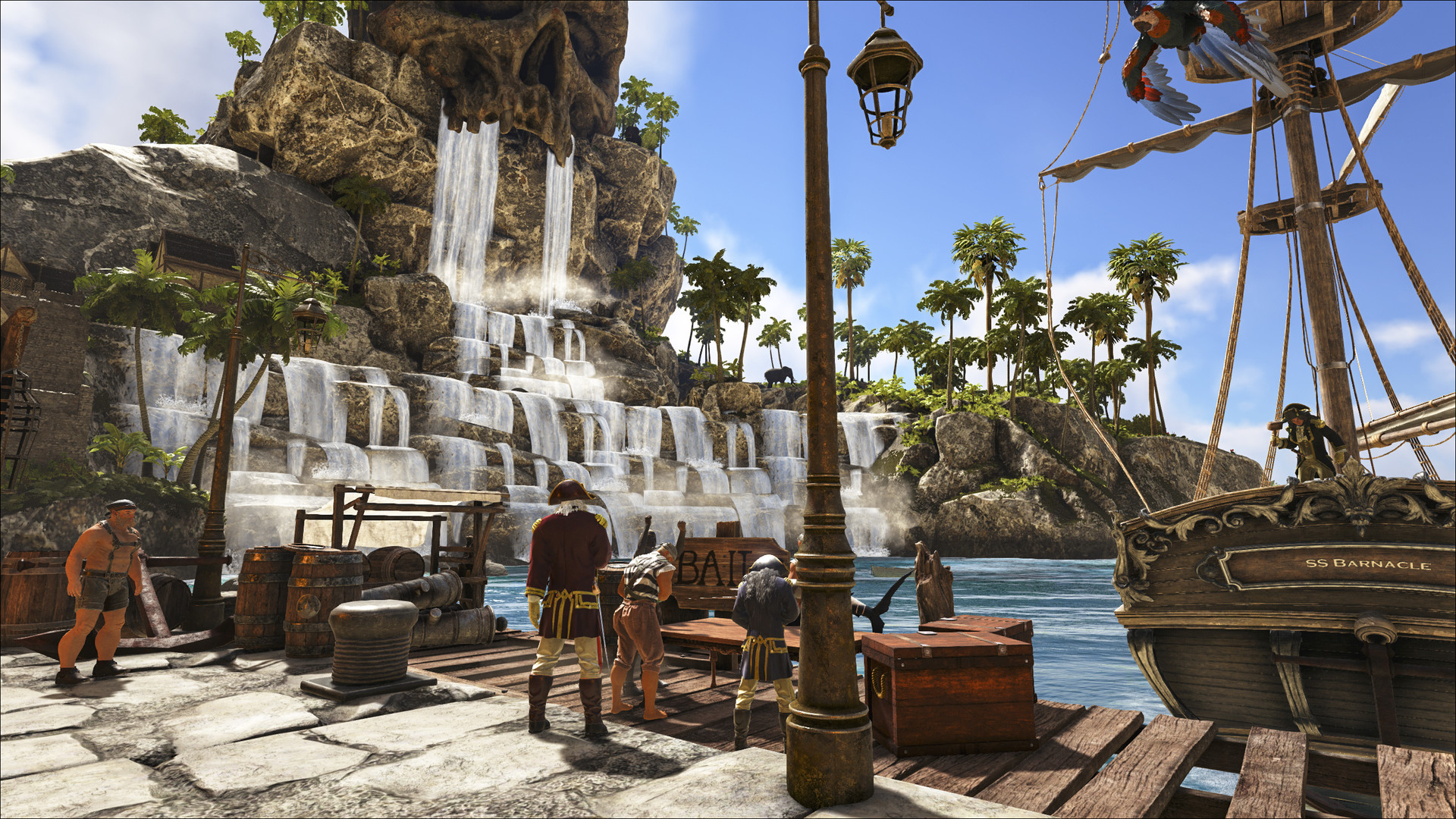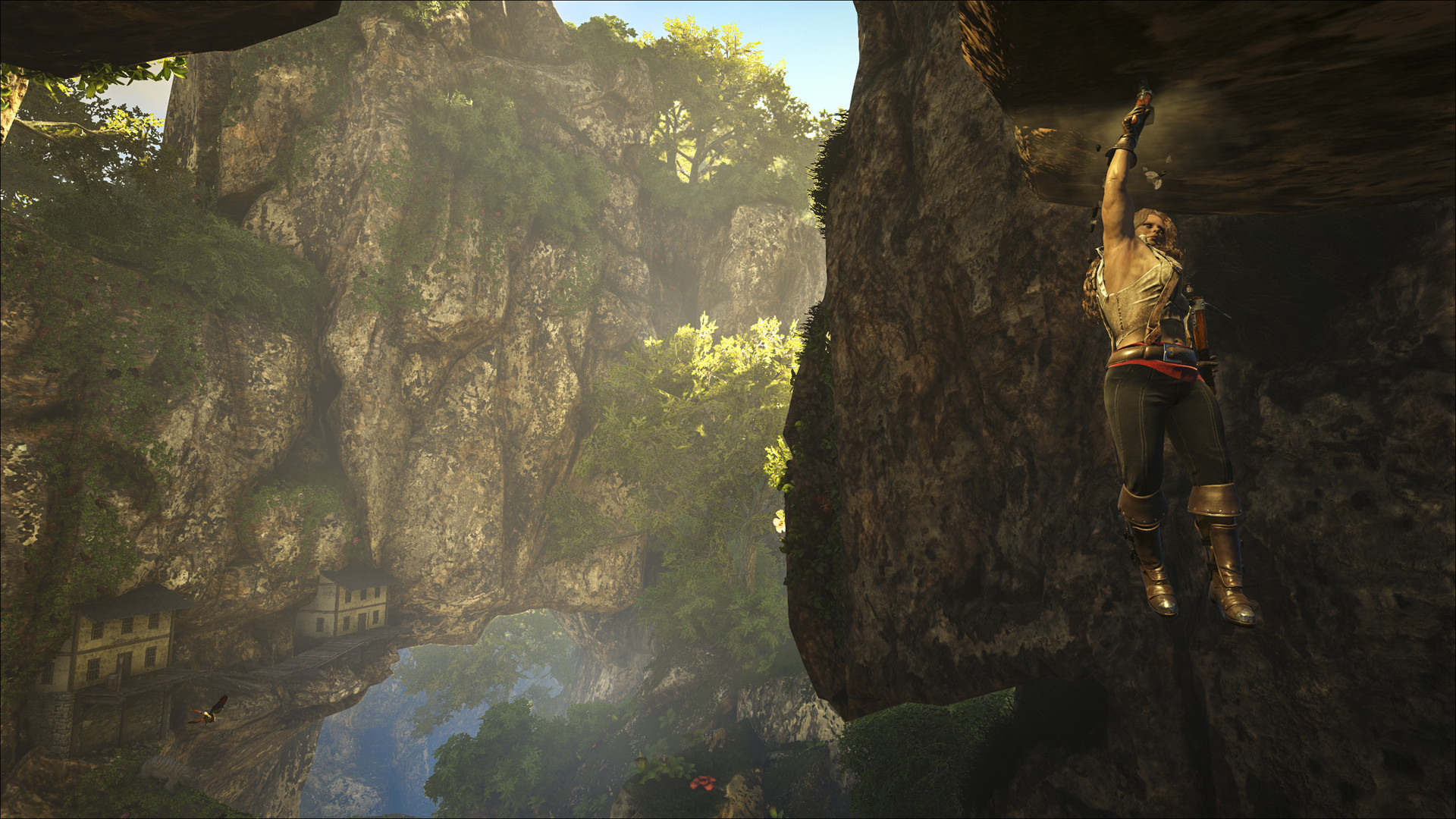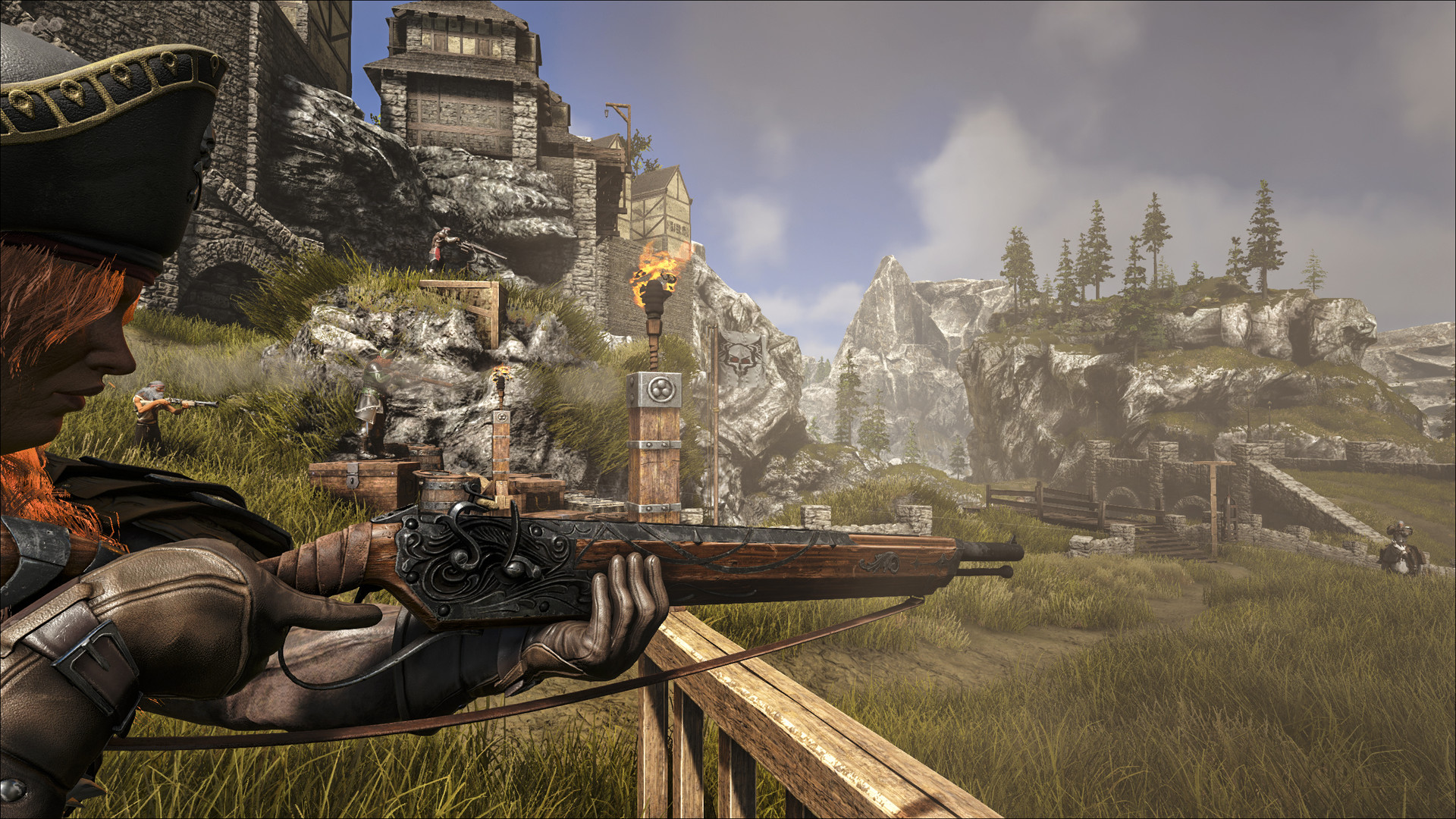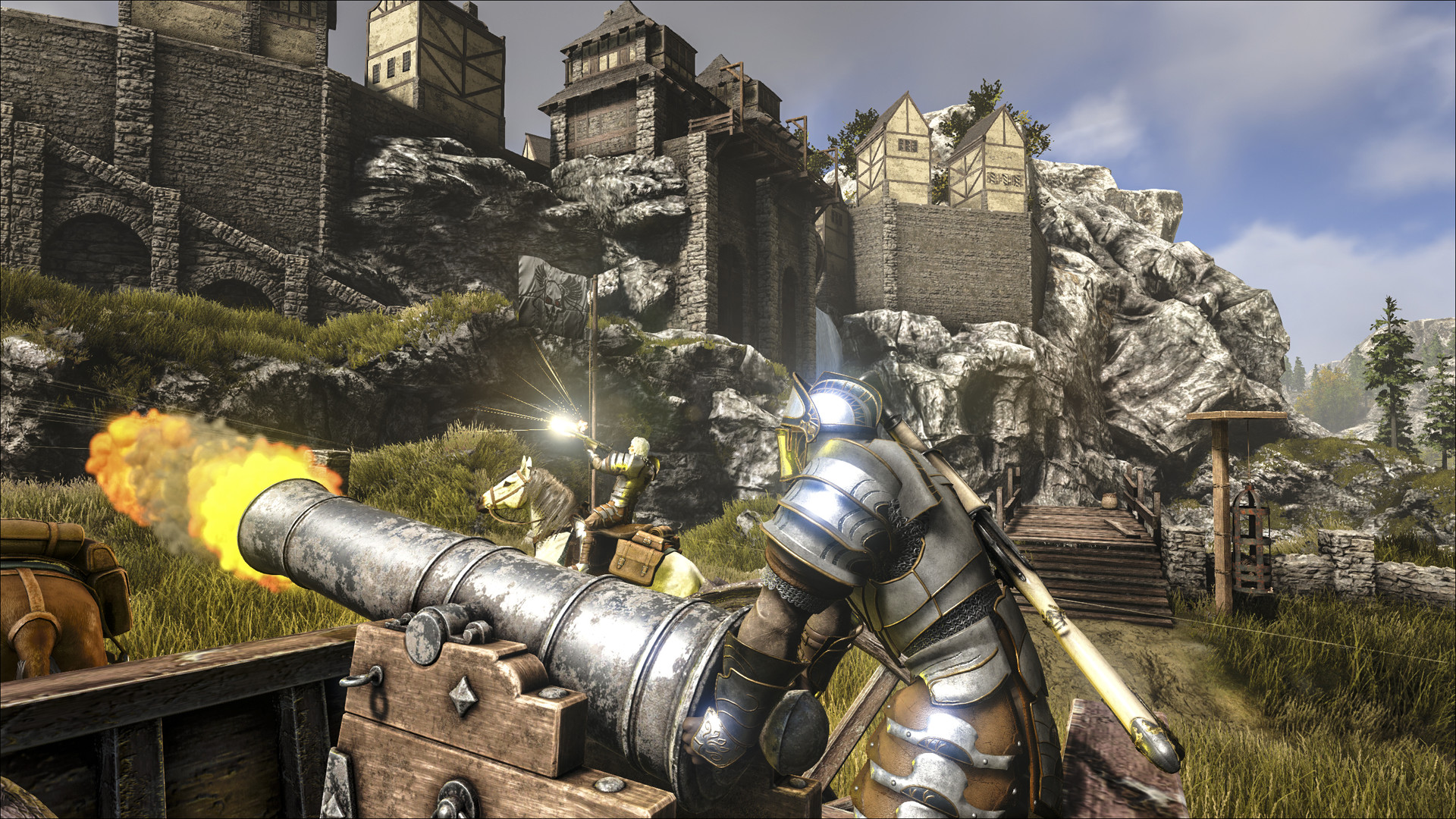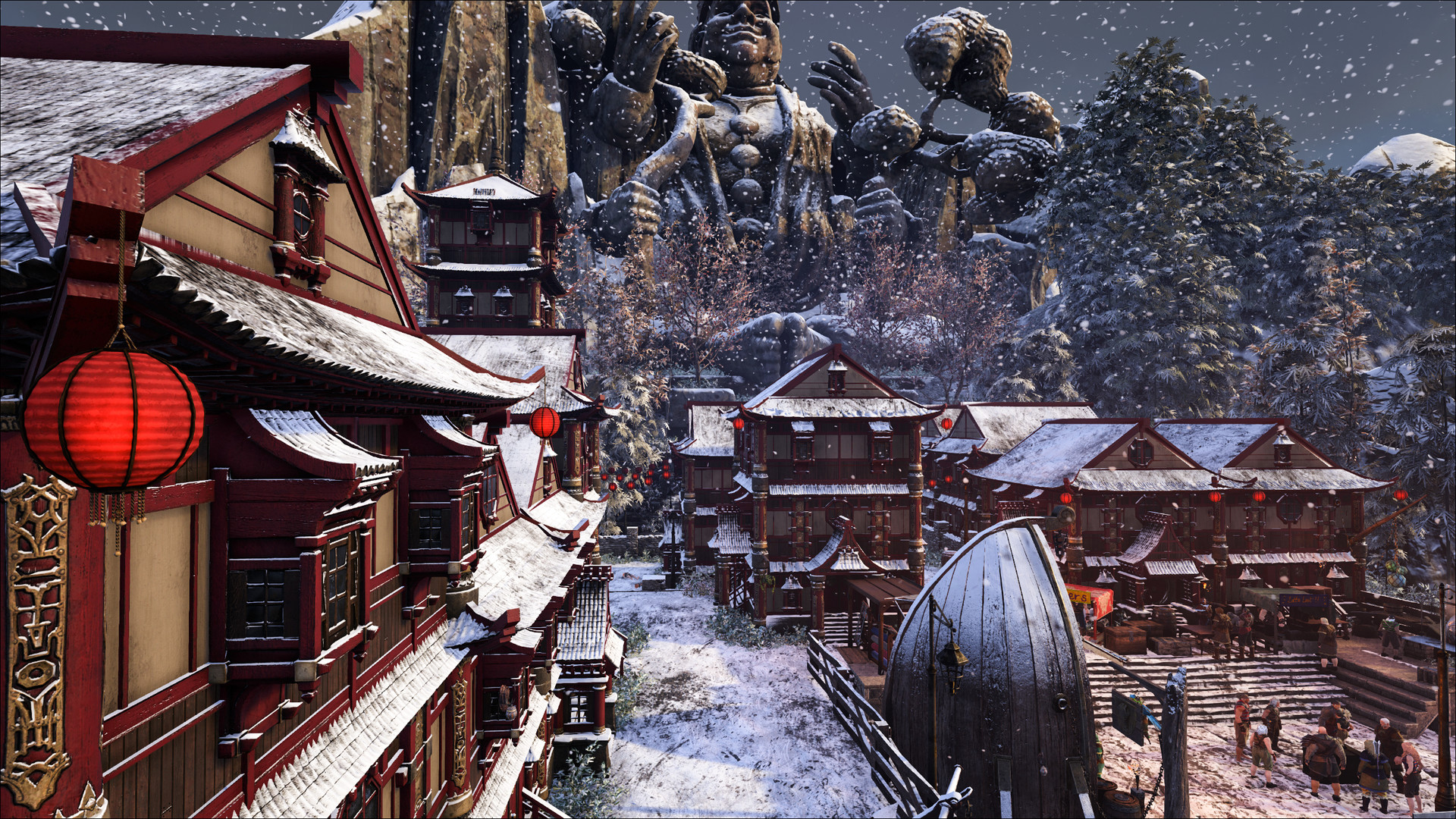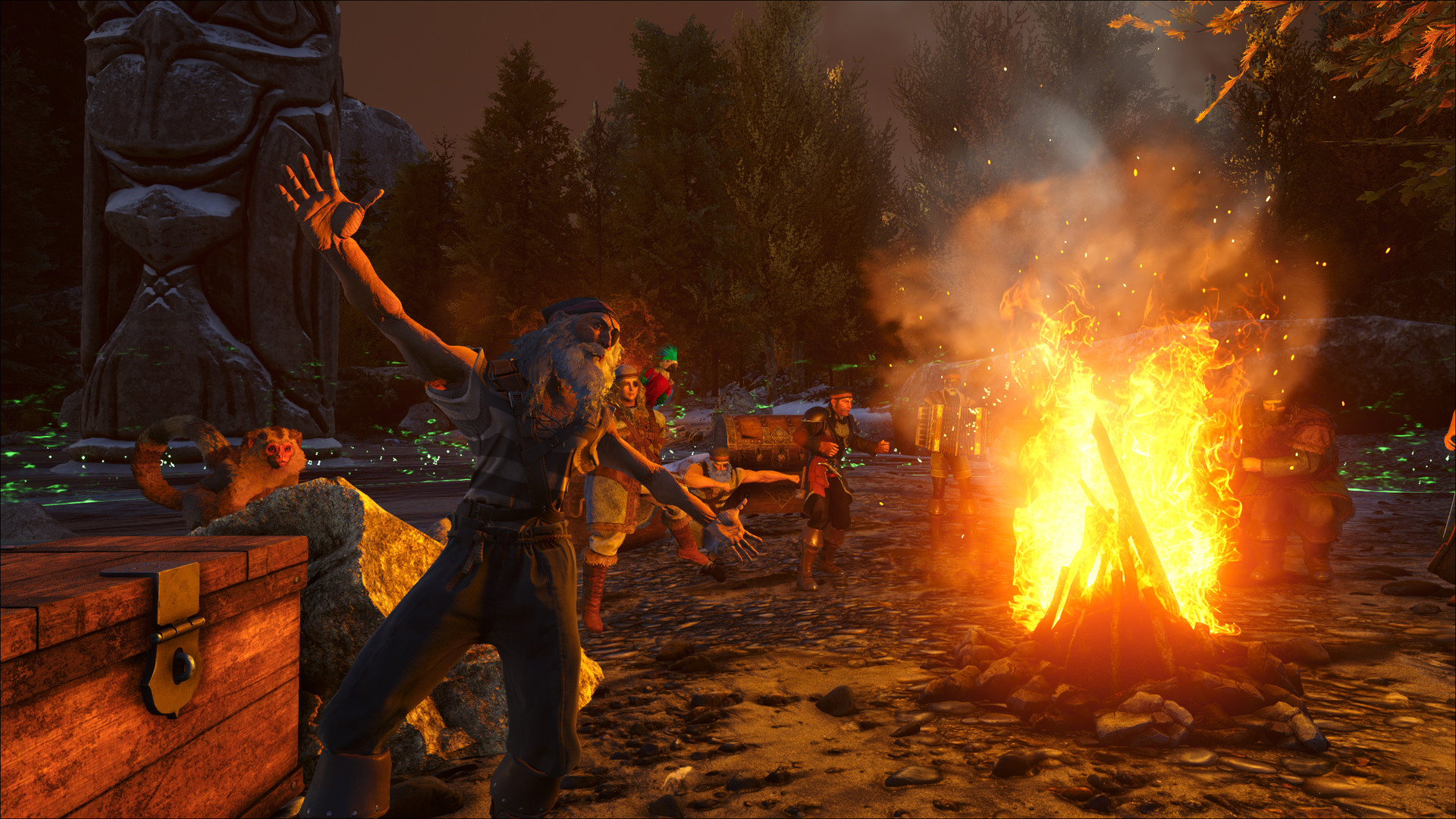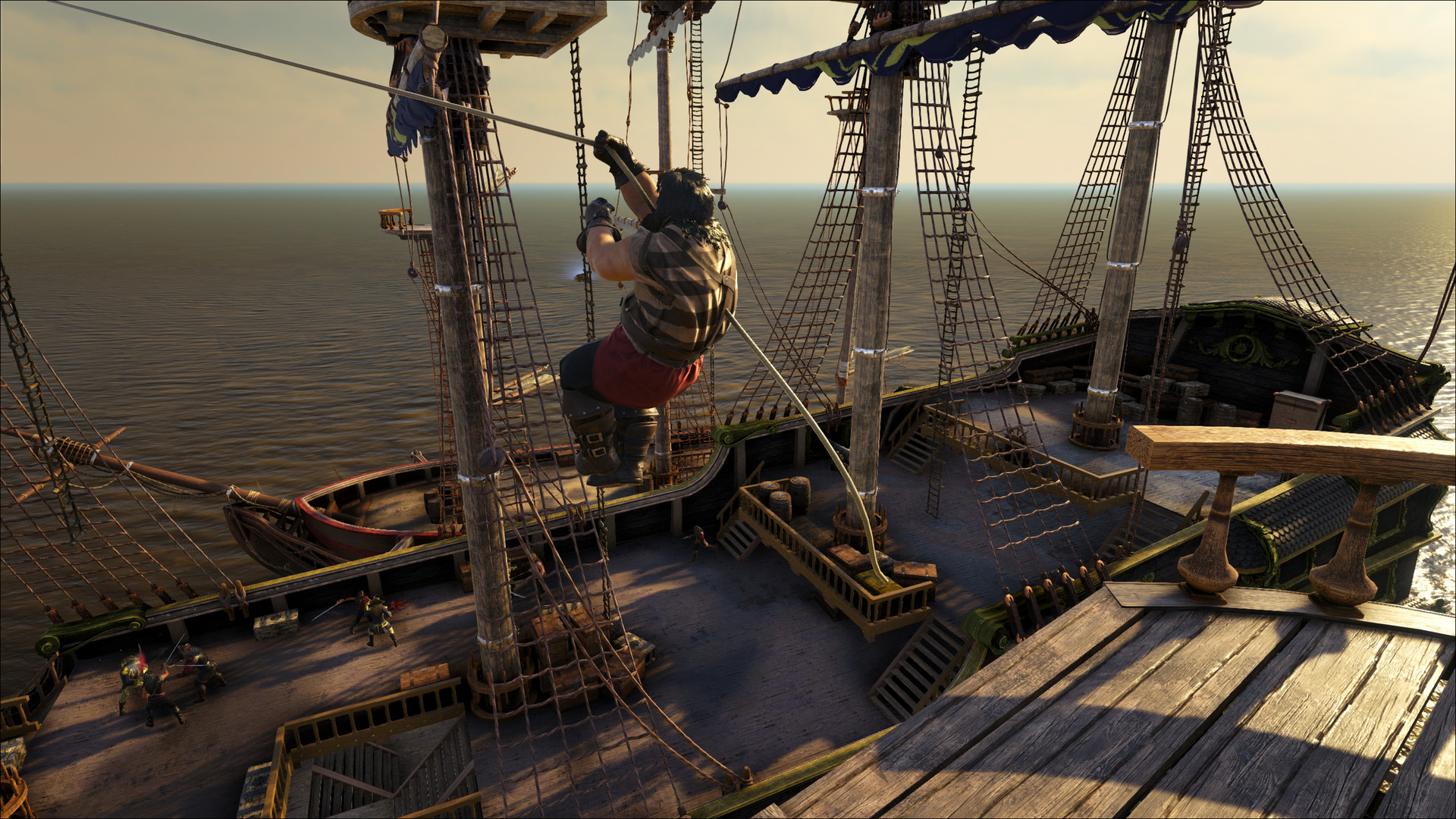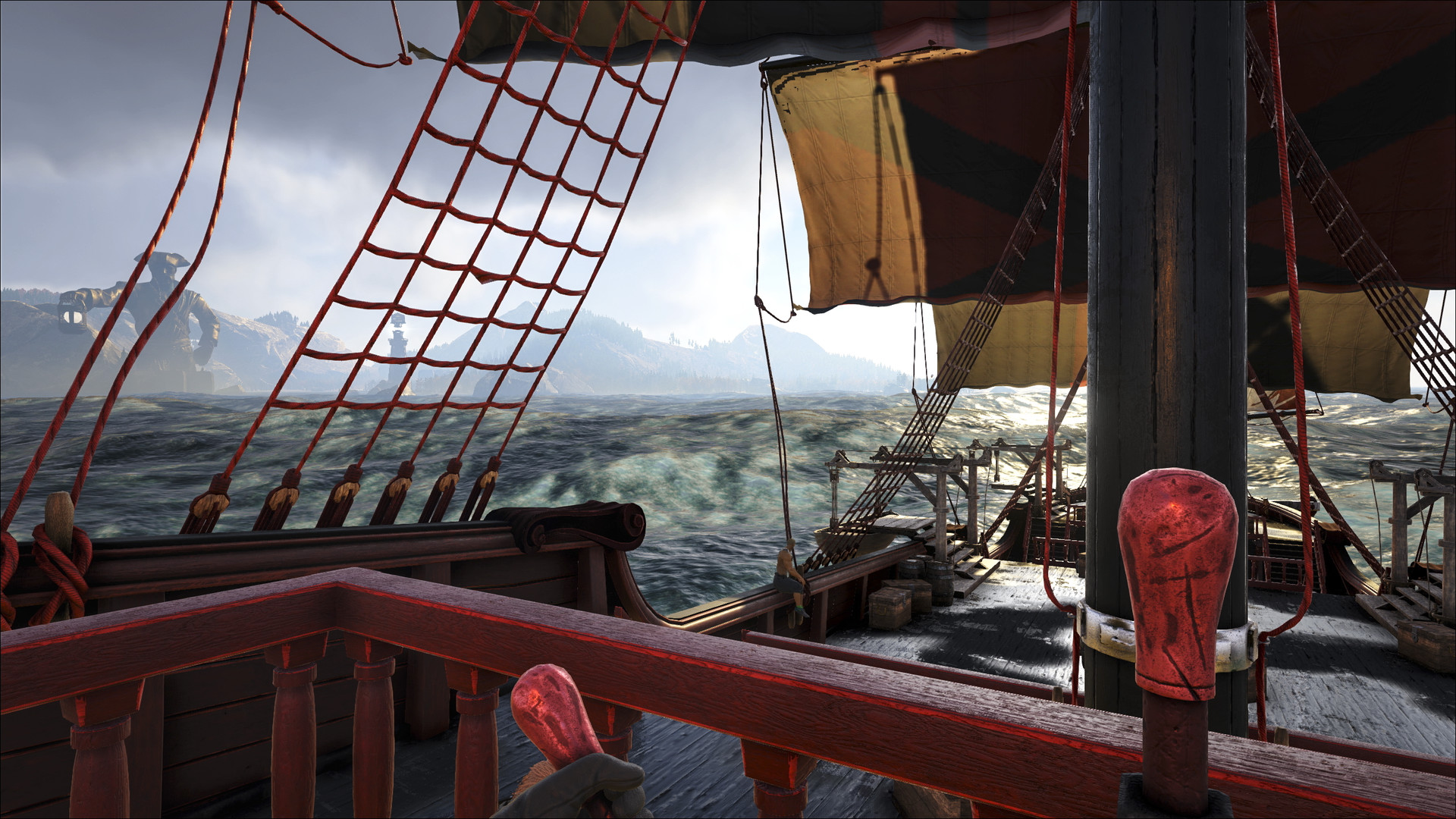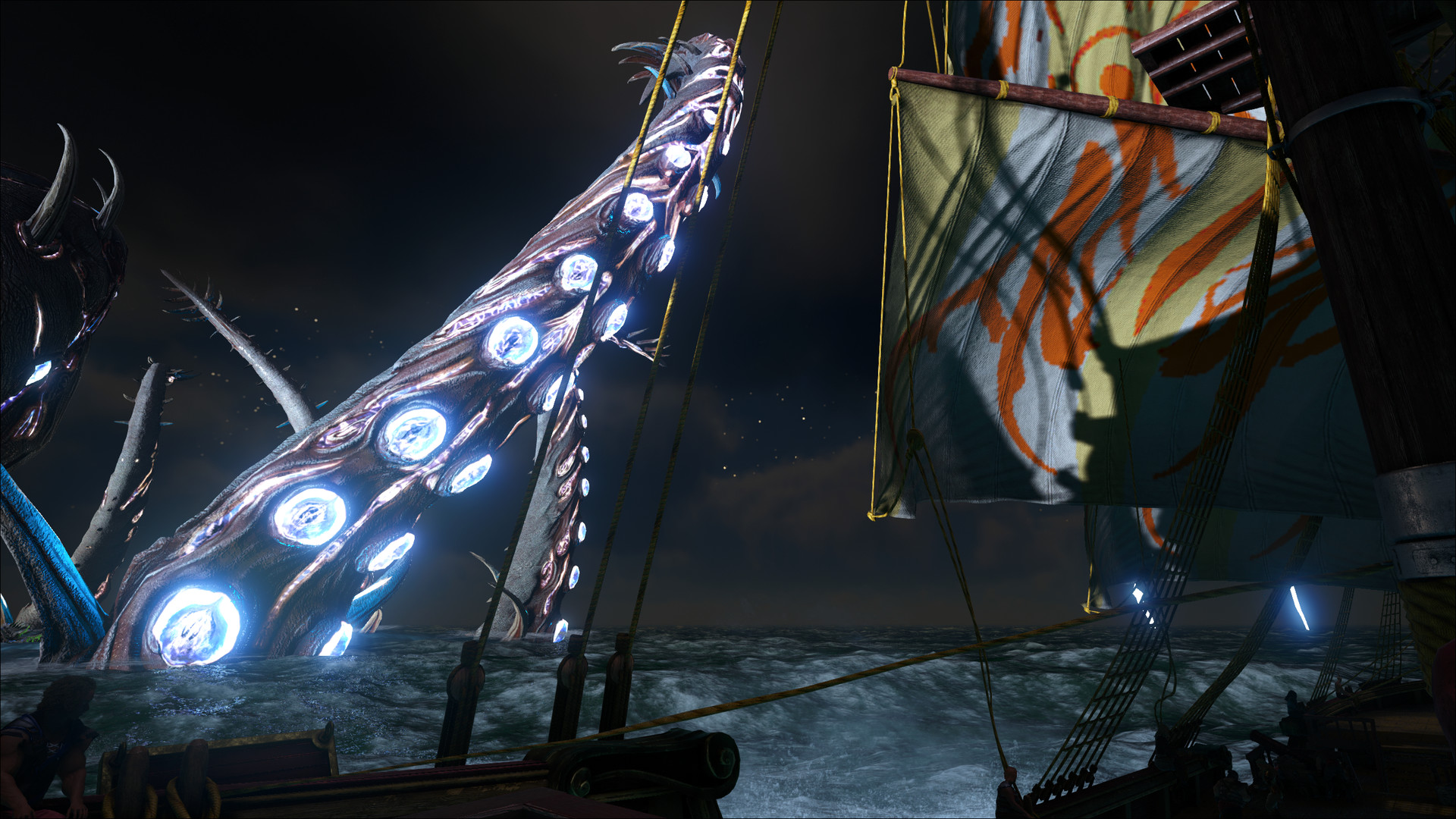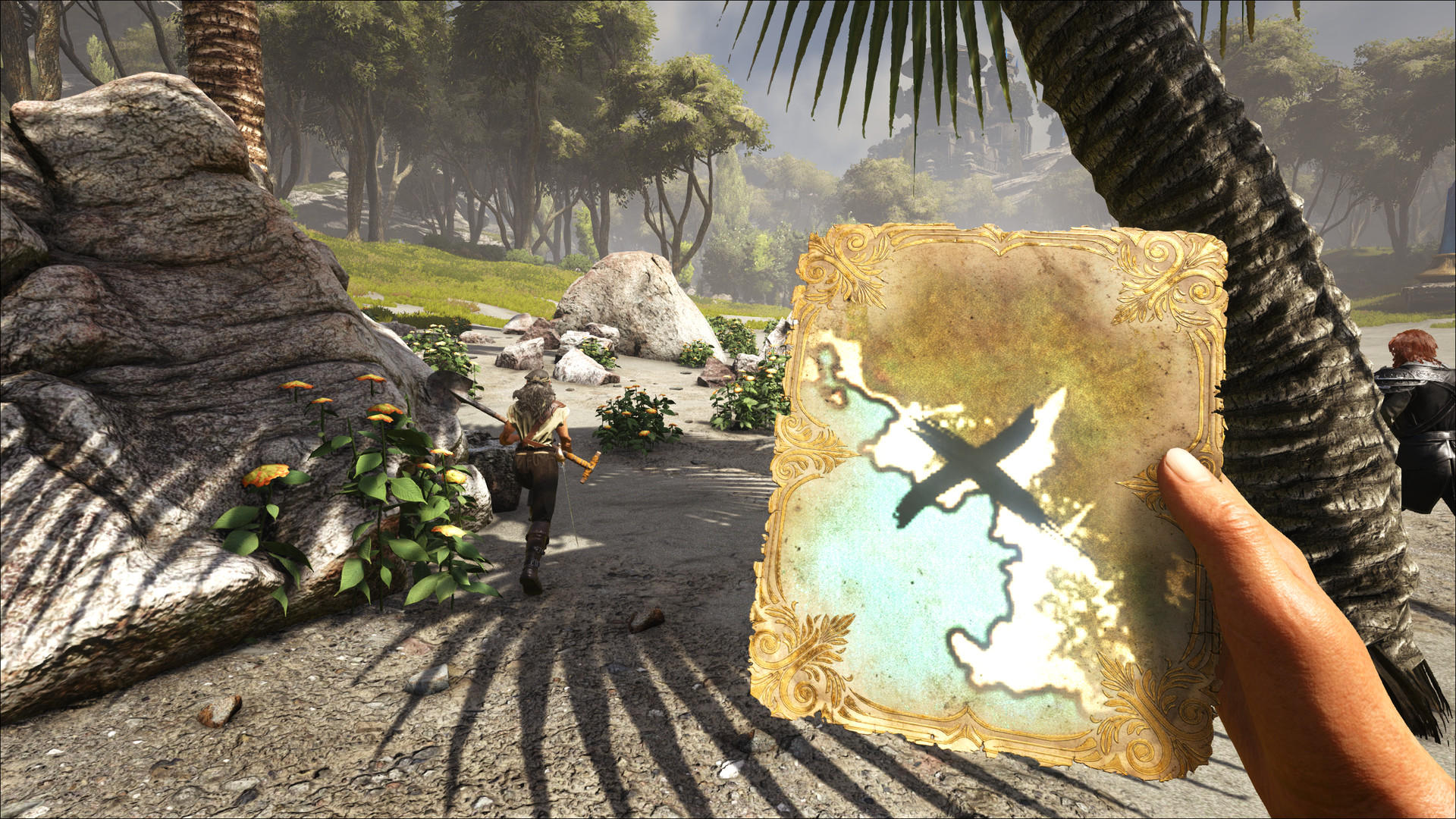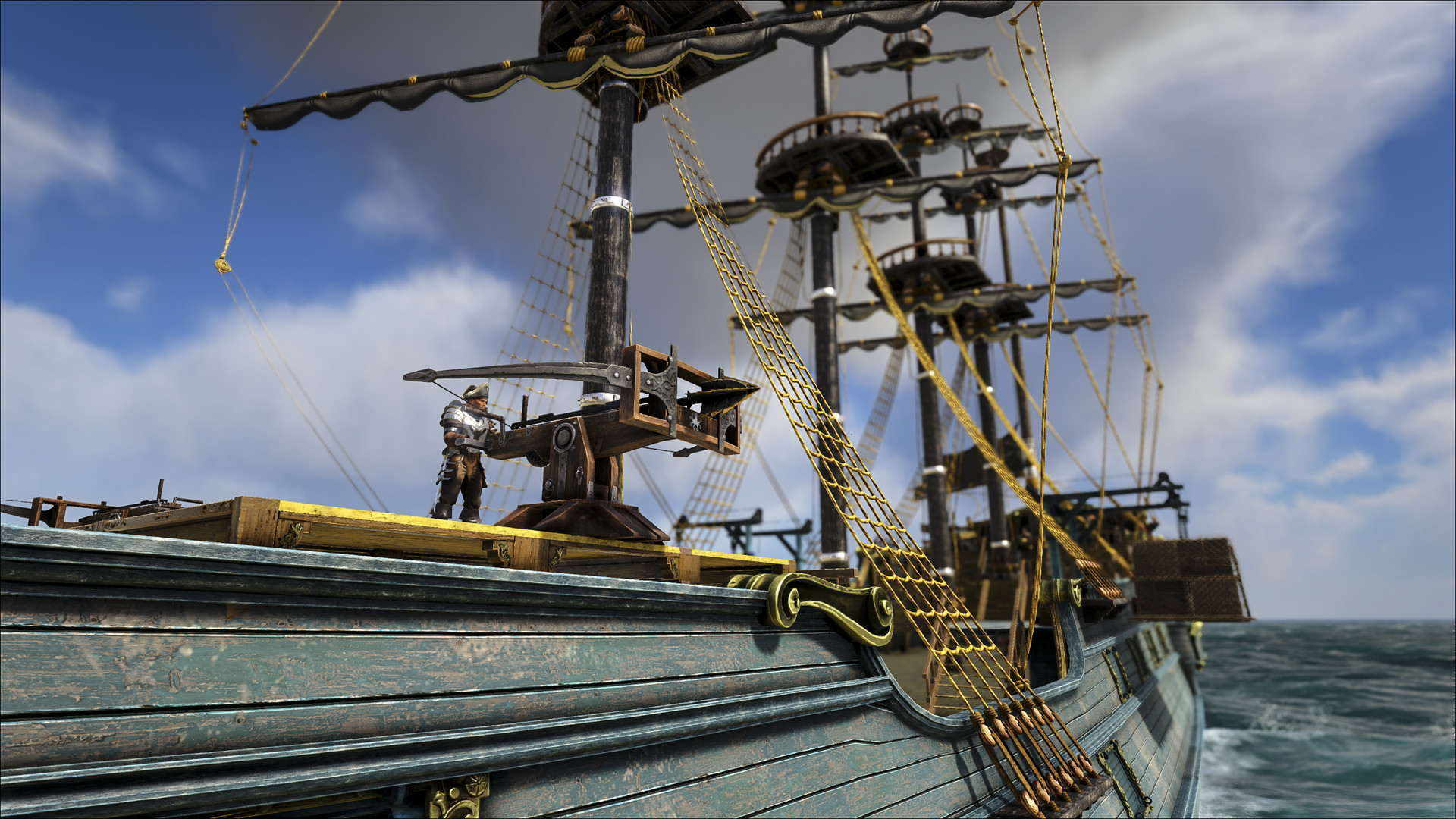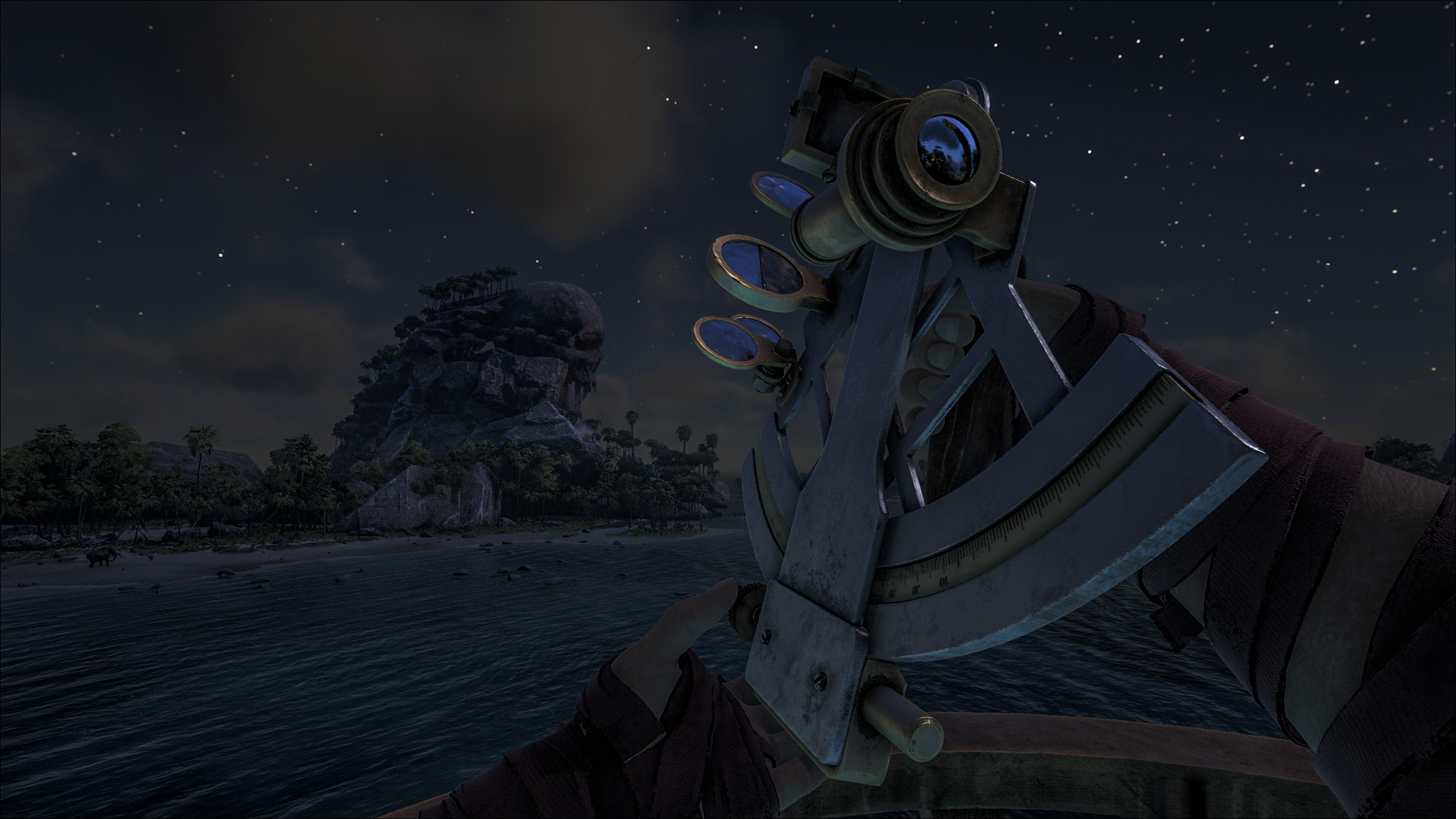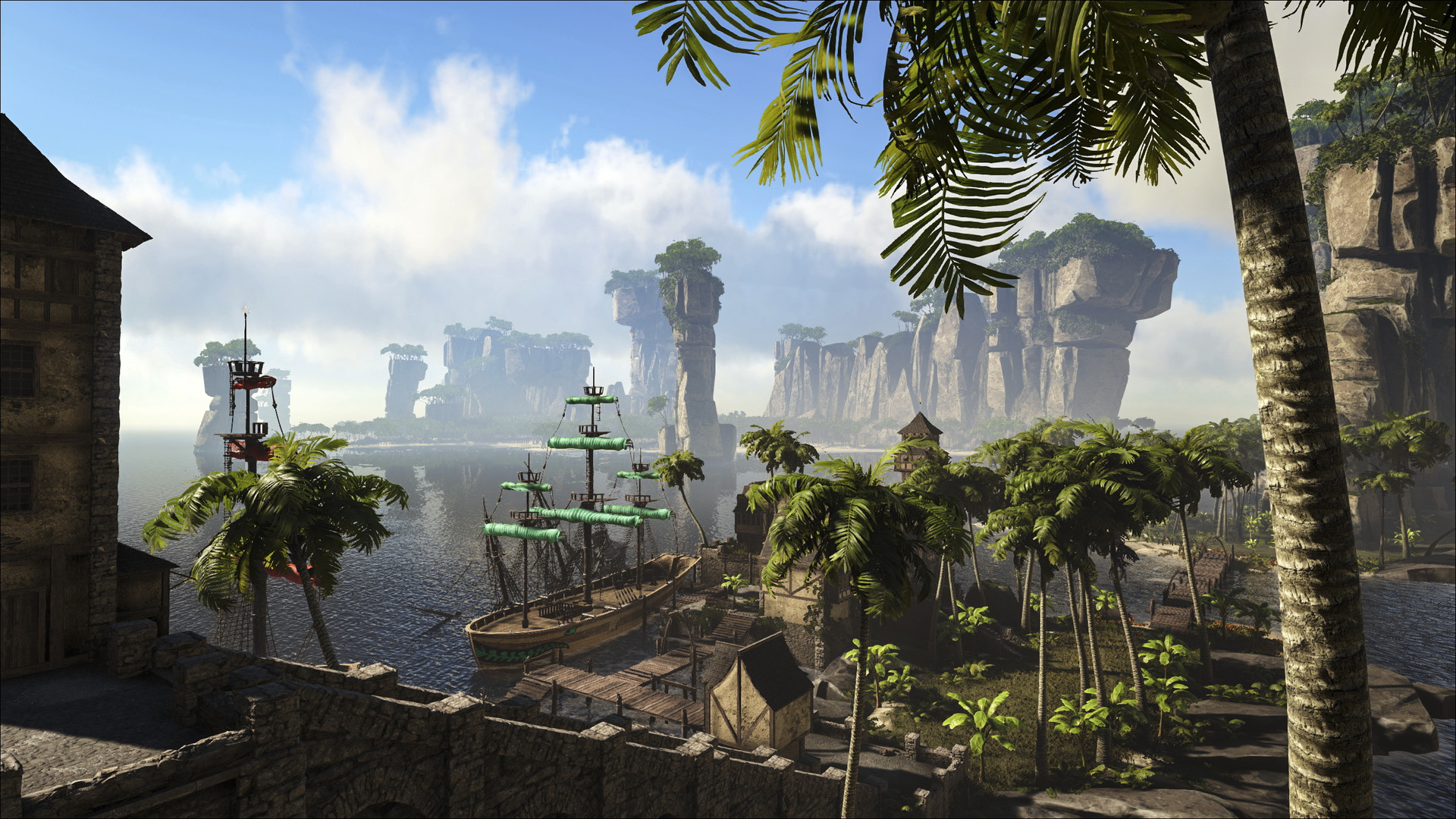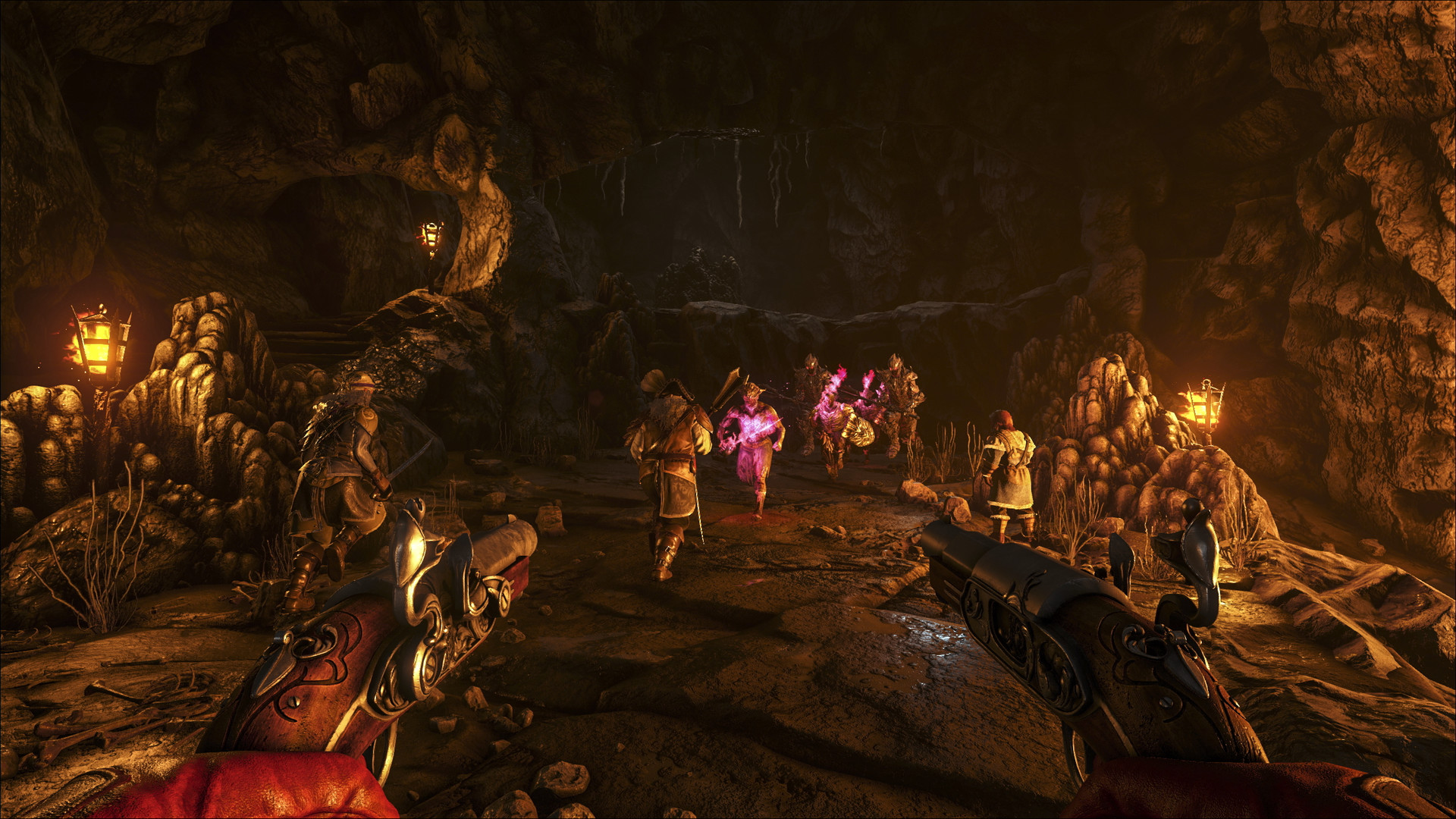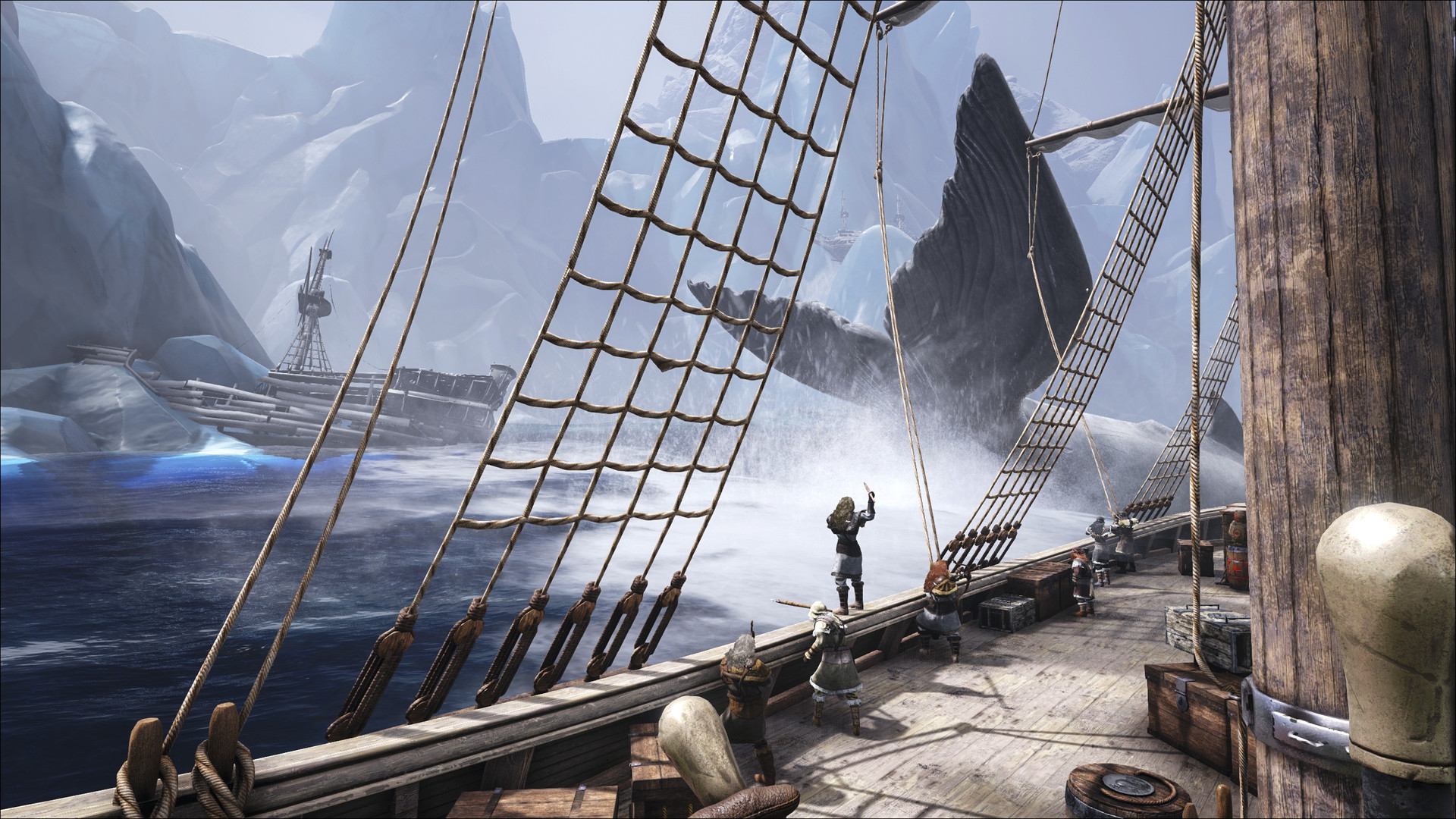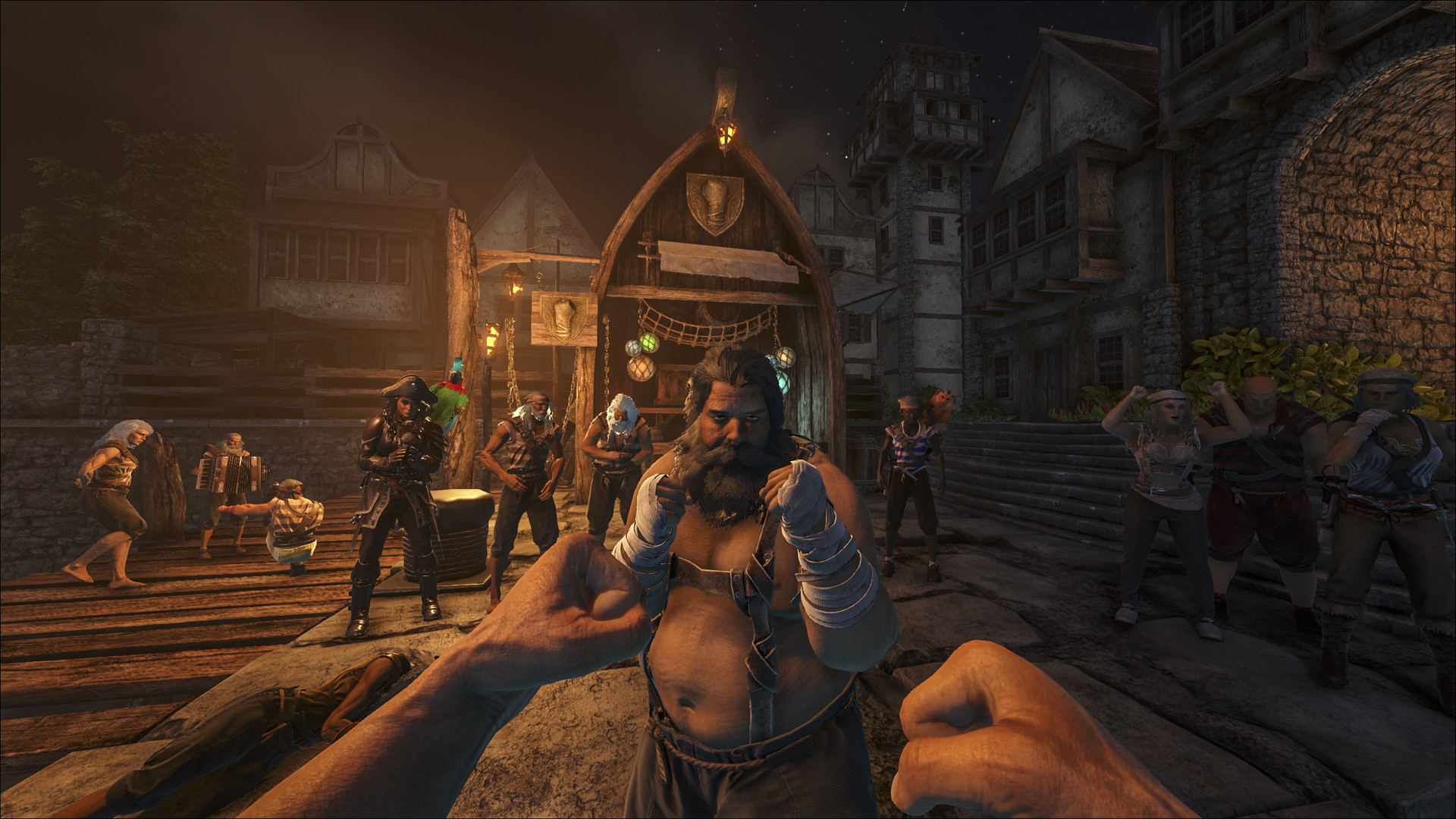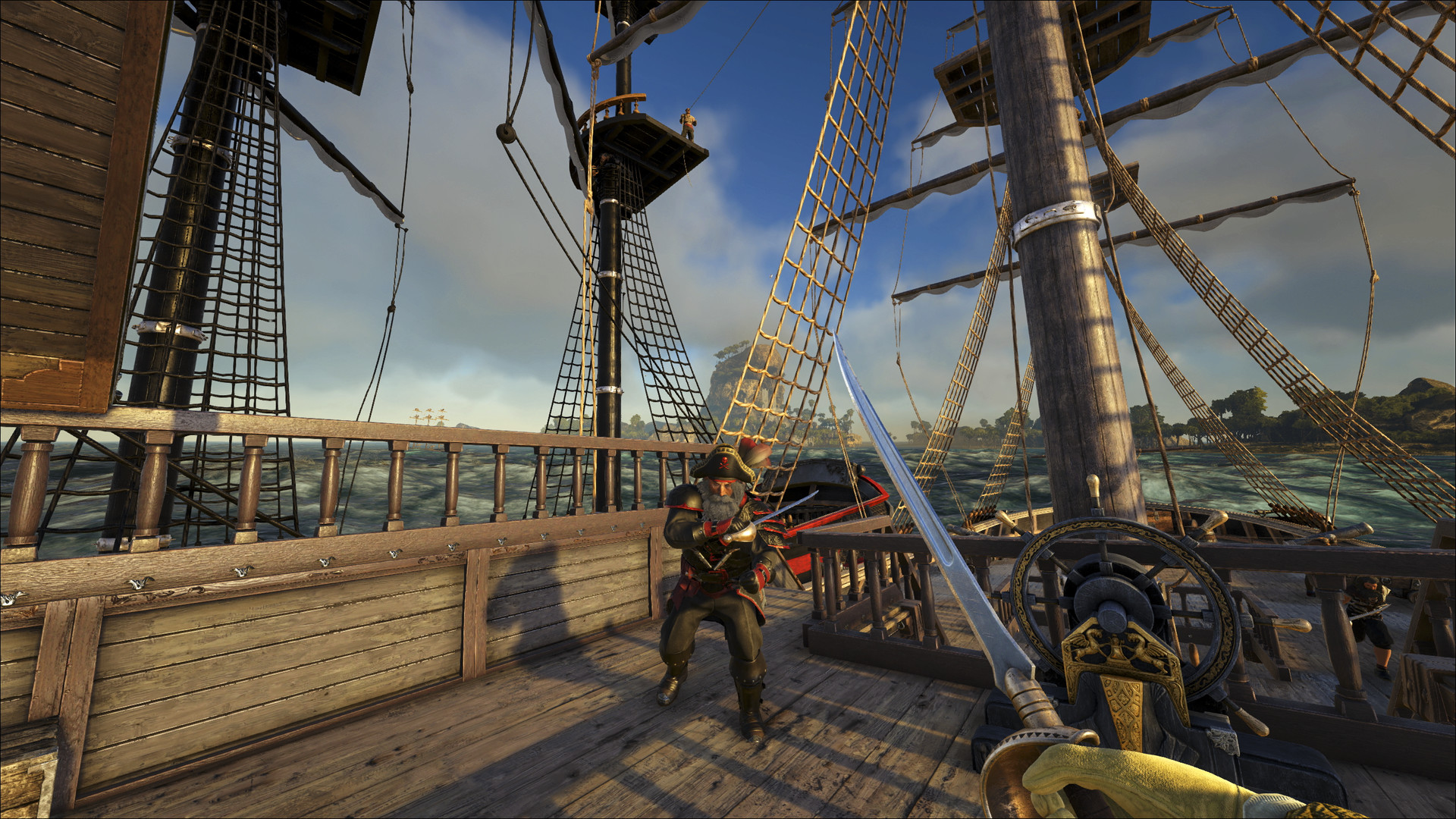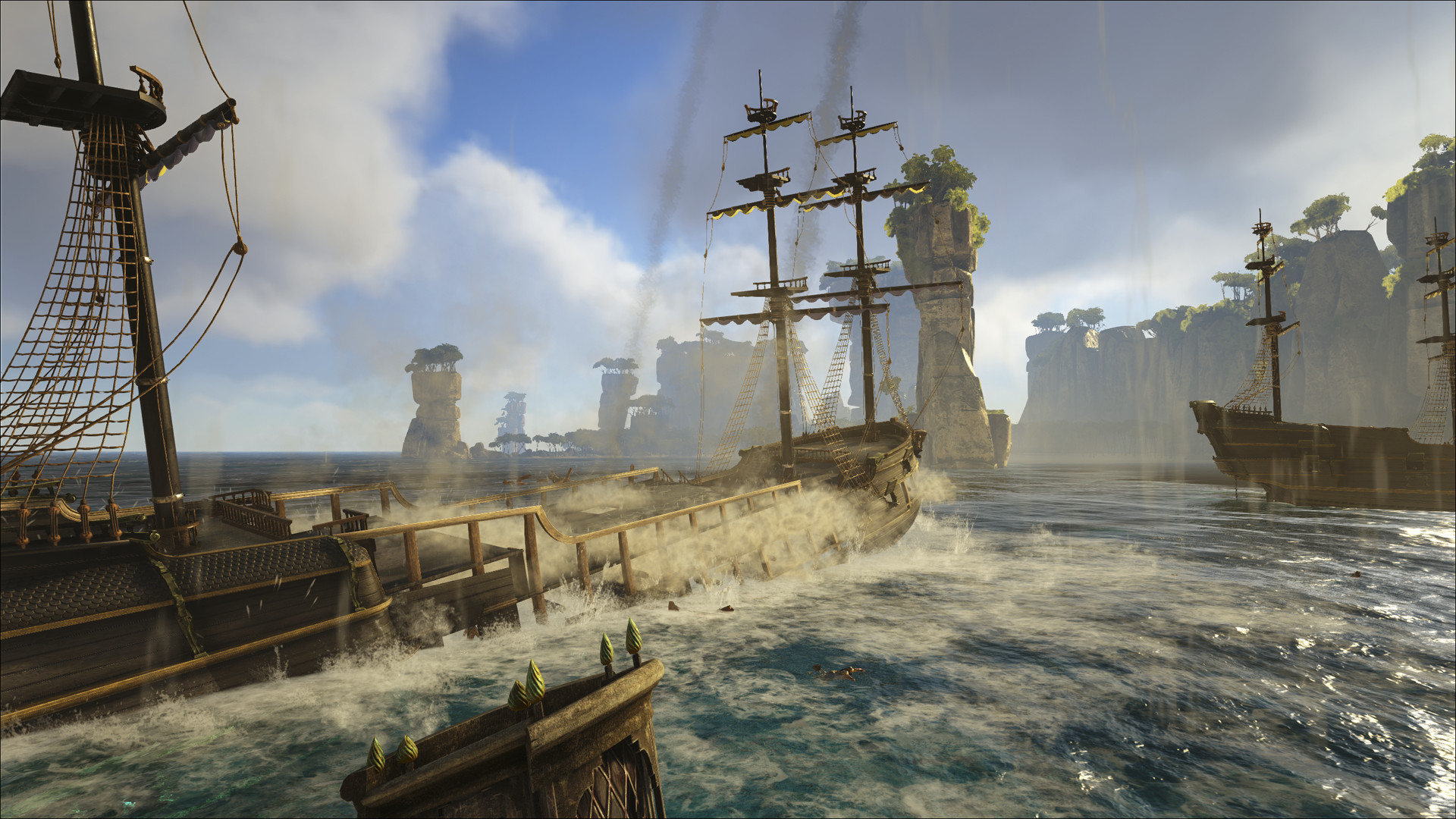 Discover the world of ATLAS - The ultimate pirate adventure
Dive into the endless world of ATLAS, a massively multiplayer online game (MMO) full of pirates, adventure and discovery. In this gigantic open-world game, it's your job to explore the Seven Seas with your crew, find treasure and build a powerful pirate empire. Build your fleet, assemble a crew and outwit your opponents in exciting naval battles to gain dominion over the oceans.
Build your pirate empire on your ATLAS game server
In ATLAS you have the freedom to determine your own destiny. Build your personal pirate nest on one of countless islands, build impressive ships and design individual flags and sails. Explore new technologies and unlock advanced weapons to defend yourself against dangerous creatures and enemy pirates. You can play alone or team up with other players to form powerful alliances and conquer the world together.
Experience a realistic and dynamic game world
The world of ATLAS is a living and breathing ecosystem, ranging from the flora and fauna of the different climate zones to the daily changing weather conditions. The day and night cycle influences the behaviour of animals and NPCs, while the tides and currents make your sea journeys challenging. You must come to terms with the elements and learn to use them to your advantage. Be ready to put your skills to the test and go down in history in this epic pirate adventure.
Solve puzzles and follow the trail to legendary treasures
ATLAS is full of mysteries and secrets waiting to be discovered by you. On your travels, you'll come across deserted islands, ghostly shipwrecks and mysterious artefacts. Follow the clues, solve tricky puzzles and discover hidden treasures that will help you on your way to power and wealth. But be warned - many dangers lurk in the shadows, and you will need all your courage and ingenuity to overcome them.
Face epic boss battles and fearsome creatures
In the world of ATLAS, mighty monsters and legendary creatures await to be conquered by brave pirates. Face gigantic krakens, fire-breathing dragons and other fearsome foes in epic boss battles that require both skill and strategy. Collect rare materials and valuable rewards to upgrade your equipment and ships and face the ever-increasing challenge.
Develop your skills and adapt your playing style
In ATLAS, you have countless possibilities to develop and personalise your character. Choose from a variety of skills and talents to optimise your play style - be it as a master navigator, skilled marksman or feared swordsman. Your choices influence how you experience the game and what role you take in your crew or alliance. Find your own path in this captivating and diverse pirate world.
Interact with other players and forge alliances or rivalries
In ATLAS, relationships with other players are crucial to your success. Use the trading opportunities to acquire or sell valuable resources and exotic goods. Forge alliances with other pirates or guilds to strengthen your power and conquer enemy territories together. But be careful, because in the world of piracy, treachery is never far away. Stay wary of political intrigue and use your diplomatic skills to maintain alliances or defuse rivalries.
ATLAS - An unforgettable pirate adventure awaits you
ATLAS combines all the elements of a captivating pirate adventure in a huge, open game world. Explore the vast expanses of the oceans, discover mysterious treasures and battle fearsome creatures. Build your own pirate empire and customise it to your liking as you develop your skills and adapt your play style. Join diplomatic relationships with other players and alliances or face them in fierce battles. Be enchanted by the breathtaking scenery and diversity of the world. In ATLAS you will experience countless hours of excitement, challenges and discoveries that will fascinate you again and again. Step into the world of piracy and write your own legend!