AUD
8.29
BGN
9.76
BRL
26.61
CAD
7.45
CHF
4.81
CNY
38.97
CZK
121.79
DKK
37.20
EUR
4.99
GBP
4.33
HKD
42.46
HRK
37.61
HUF
1,895.60
IDR
84,810.04
ILS
20.36
INR
454.28
ISK
750.00
JPY
814.87
KRW
7,113.79
MXN
93.29
MYR
25.52
NOK
58.56
NZD
8.98
PHP
301.93
PLN
21.78
RON
24.80
RUB
584.83
SEK
57.08
SGD
7.31
THB
193.07
TRY
157.32
USD
5.45
ZAR
102.95
date
56.25
/ month
50% off in the 1st month
AUD
11.20
BGN
13.18
BRL
35.94
CAD
10.07
CHF
6.50
CNY
52.63
CZK
164.50
DKK
50.25
EUR
6.74
GBP
5.85
HKD
57.35
HRK
50.80
HUF
2,560.39
IDR
114,553.04
ILS
27.50
INR
613.60
ISK
1,013.02
JPY
1,100.64
KRW
9,608.61
MXN
126.01
MYR
34.47
NOK
79.09
NZD
12.13
PHP
407.82
PLN
29.41
RON
33.50
RUB
789.93
SEK
77.10
SGD
9.87
THB
260.78
TRY
212.49
USD
7.36
ZAR
139.05
date
75.97
/ month
Individual configuration
Create your own configuration and flexibly adjust options
Secure payment




Our locations
In 17 locations worldwide, we offer unique accessibility with the lowest pings. Further locations are constantly being developed and guarantee breathtaking gaming fun with the lowest latency in every game.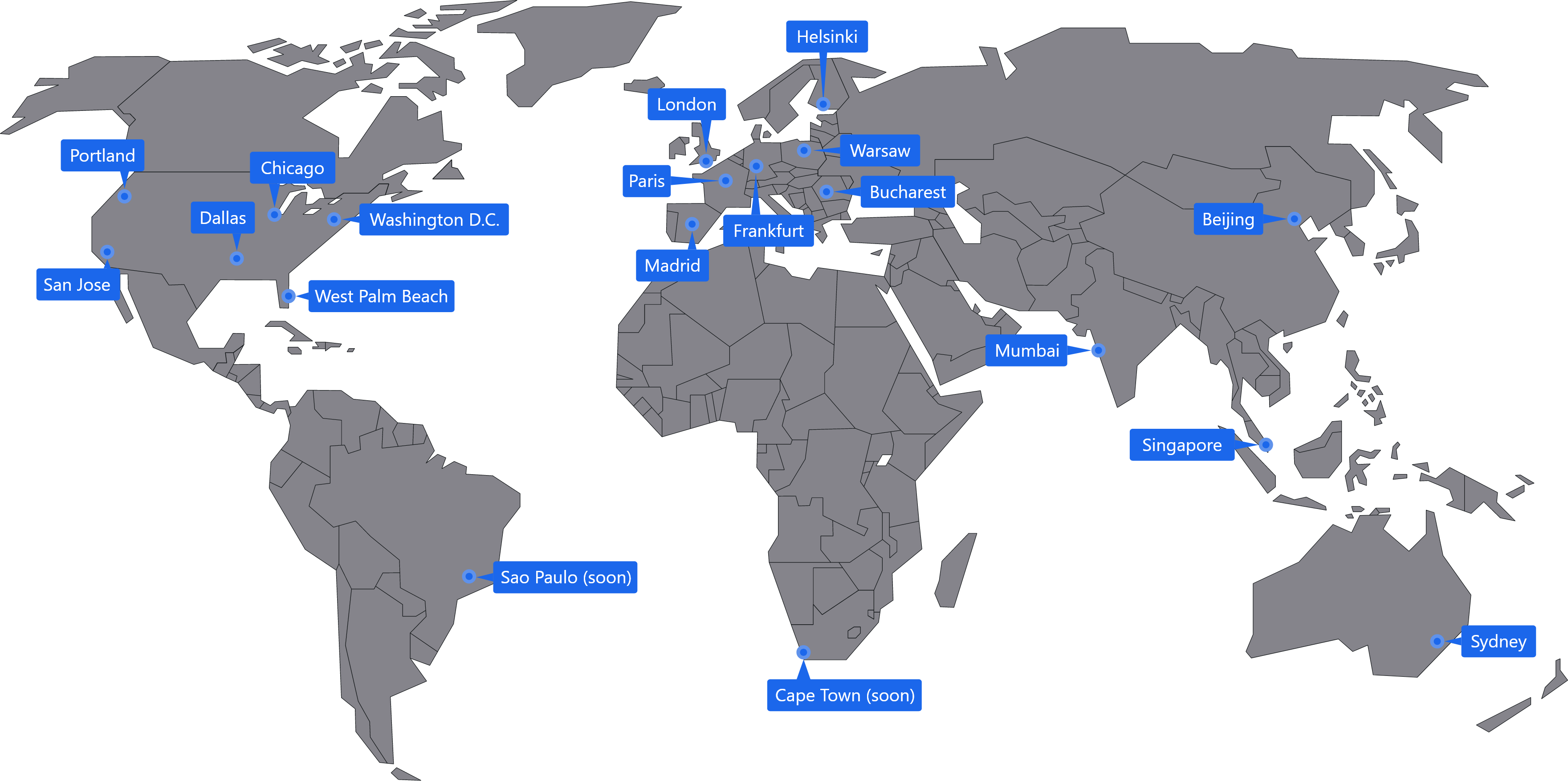 Frequently asked questions
Buying a Solys server often involves a lot of expense. In comparison, if you rent a **Solys server, you are not burdened by a one-time high payment. As a rule, you pay a low price once a month.
With us, you also have the possibility to adjust the tariff for your server, the associated mods and accordingly the price at any time. the price at any time. So you can try out different servers and modpacks and optionally remove them remove them again without spending a large sum of money.
With 4Netplayers, this is completely up to you. Regardless of whether you choose the Starter, Professional or Premium offer, you can determine the term of your contract yourself. Starting at one month up to a term of 12 months, it's up to you how long you want it to last. it is up to you how long you want to rent a server with us as your host. The longer the term of your contract is, the cheaper it will be, by the way, and so you will save 10% of the price for a 12-month contract compared to one month you save 10 % of the price.
Absolutely. With 4Netplayers you don't have to worry about security and protection. For one thing, you have free to choose the duration of your contract and are not obliged to make endless monthly payments. On the other hand your server itself is safe, because we protect it with DDoS from bad traffic.
After logging in, click on "Gameserver" on the left and then on "Create configuration". Select your desired mods, enter a password - and your server is ready to go!
Solys Screenshots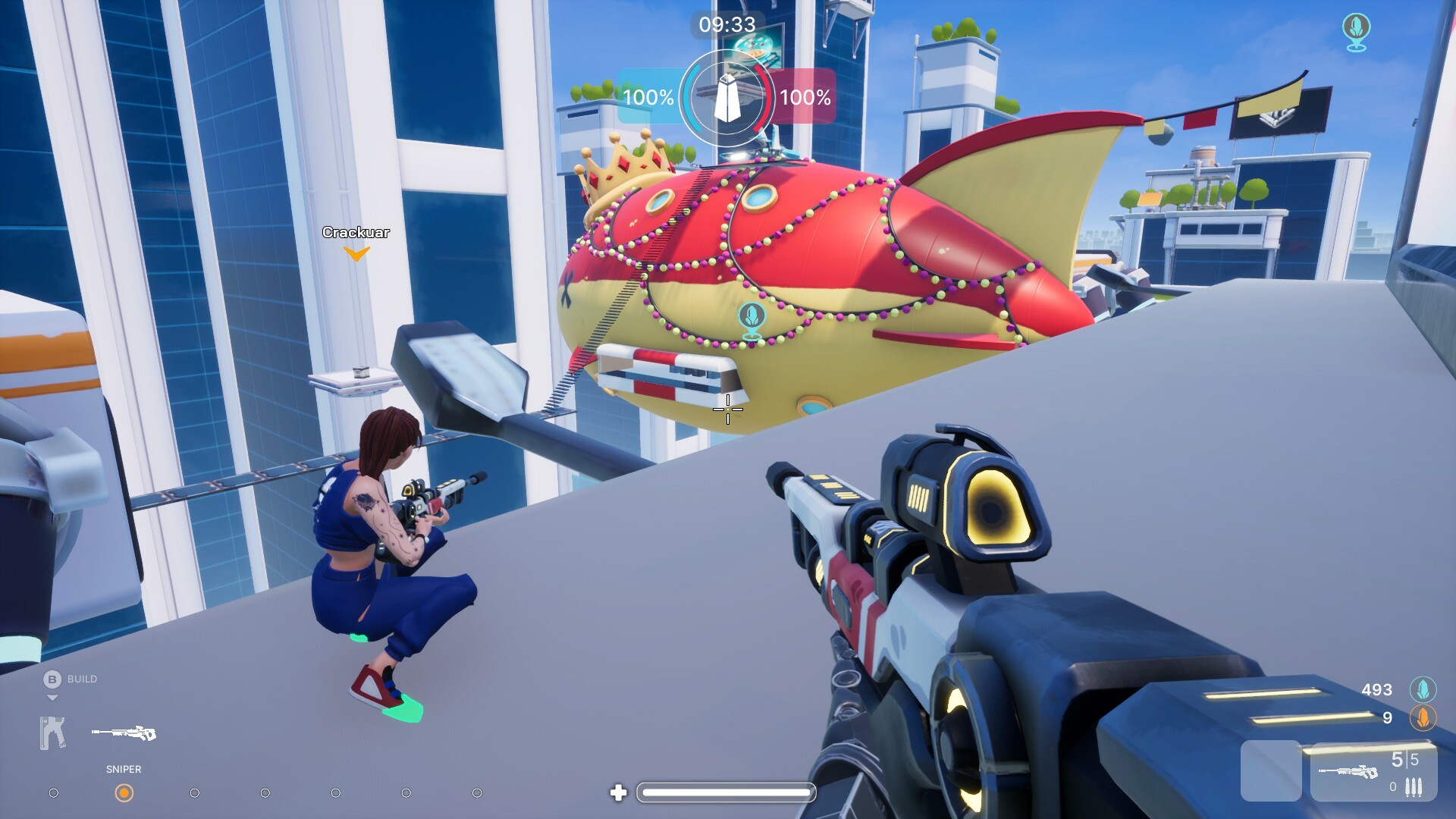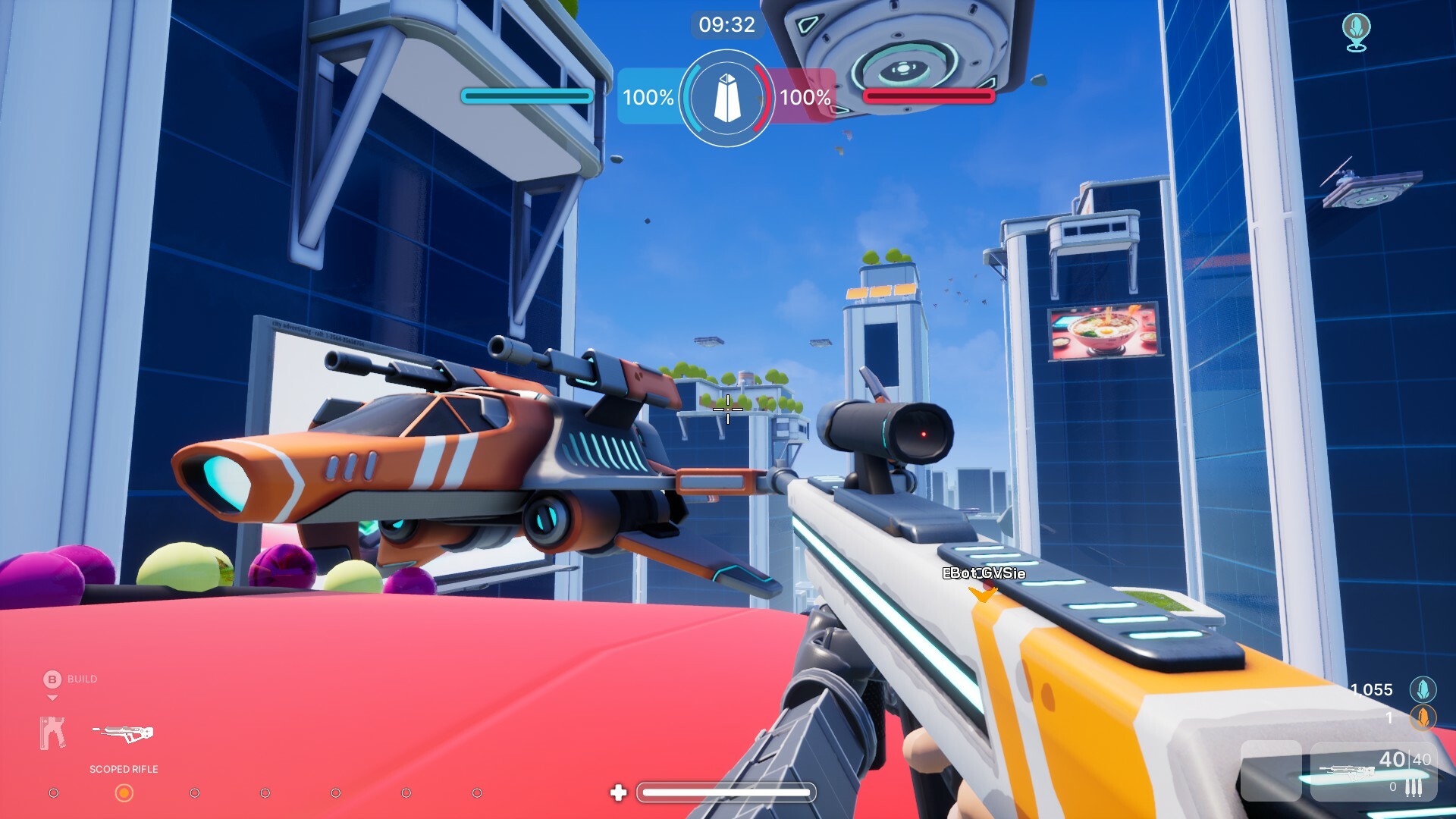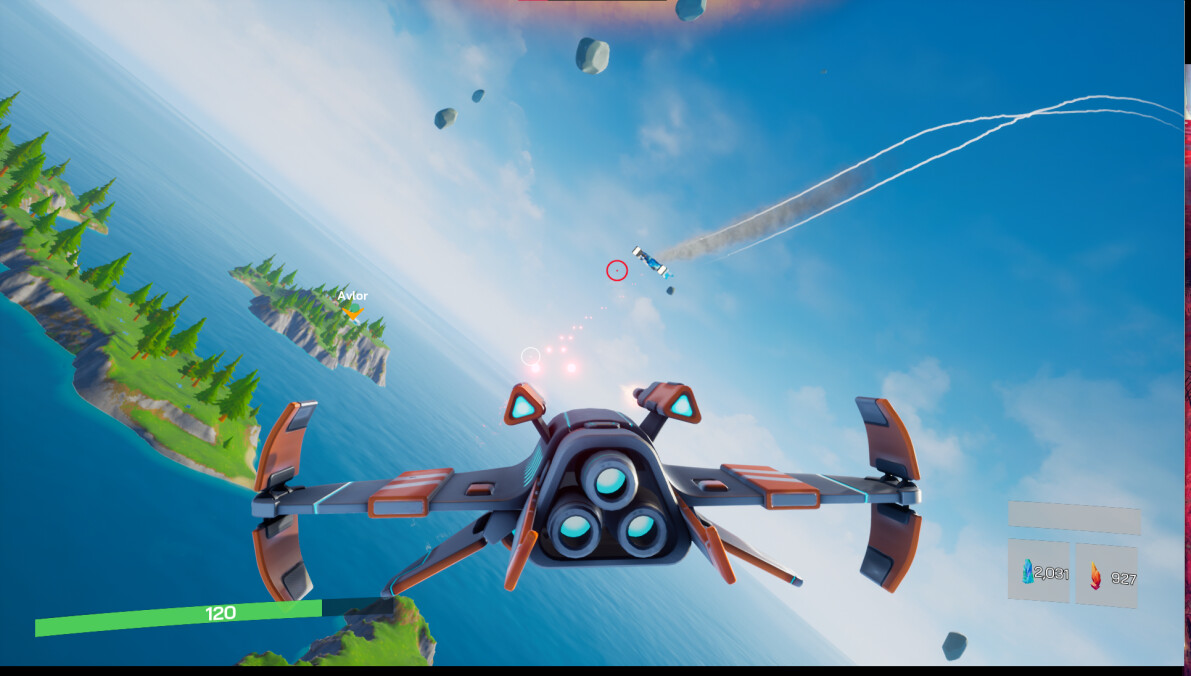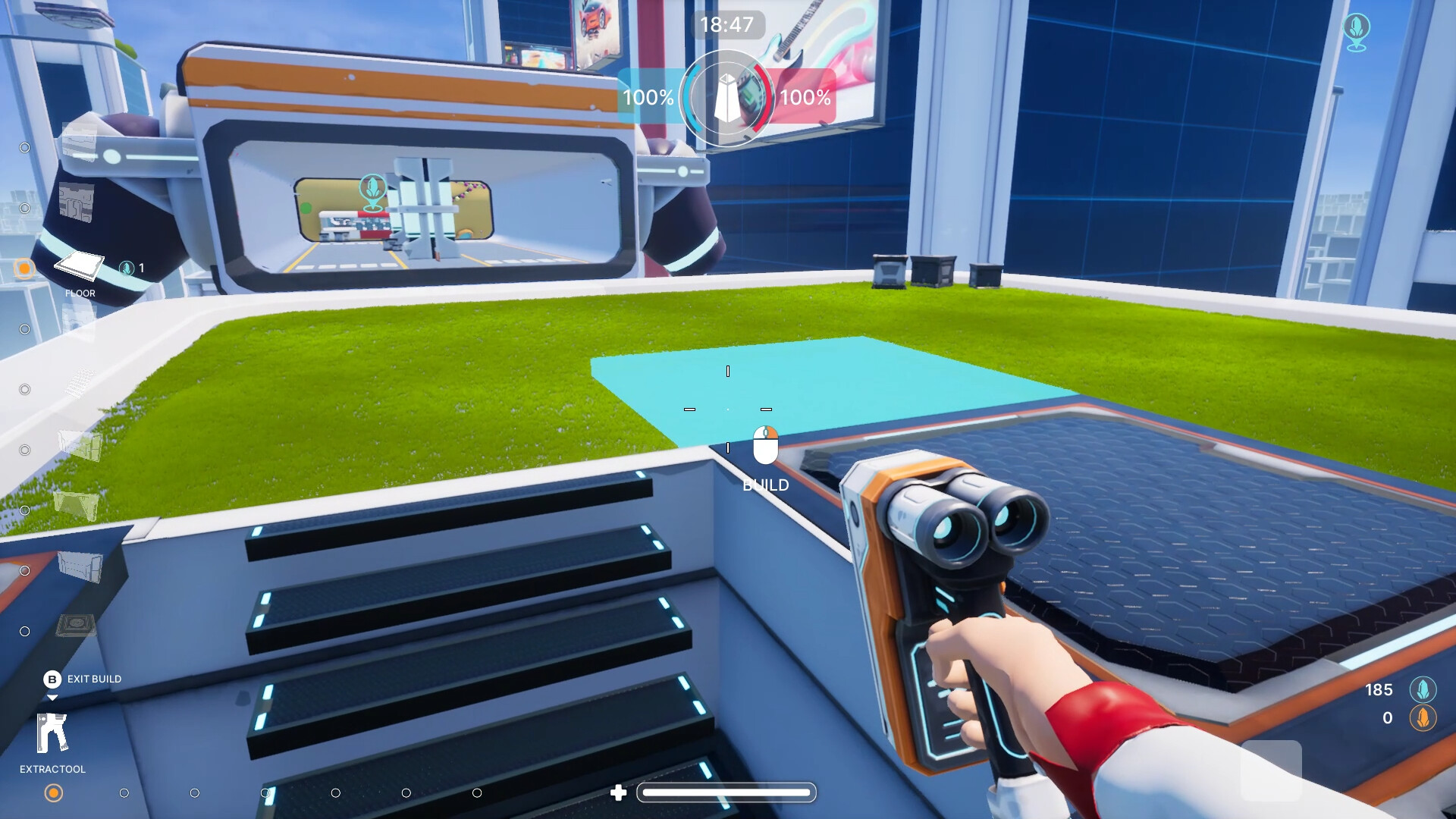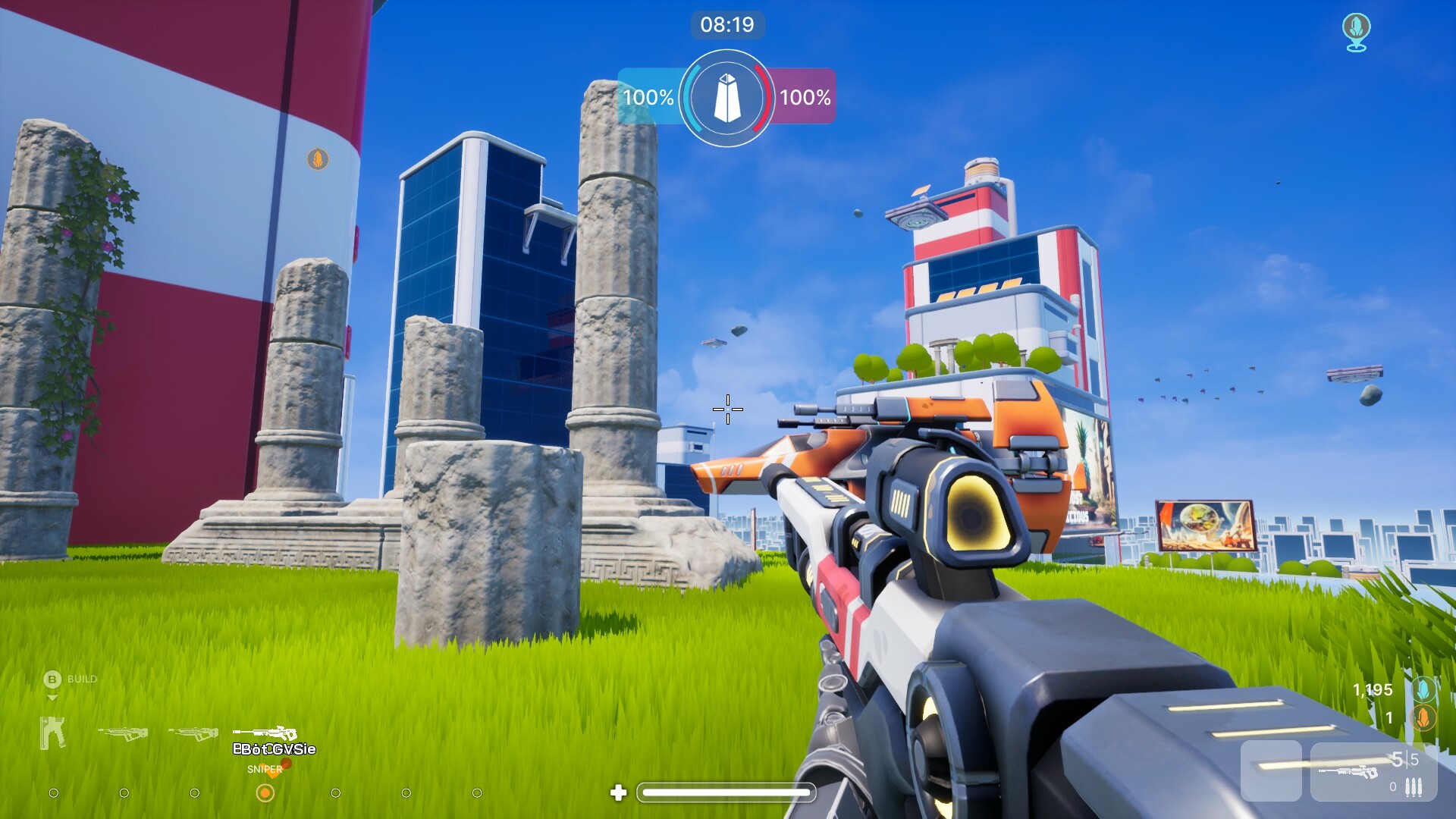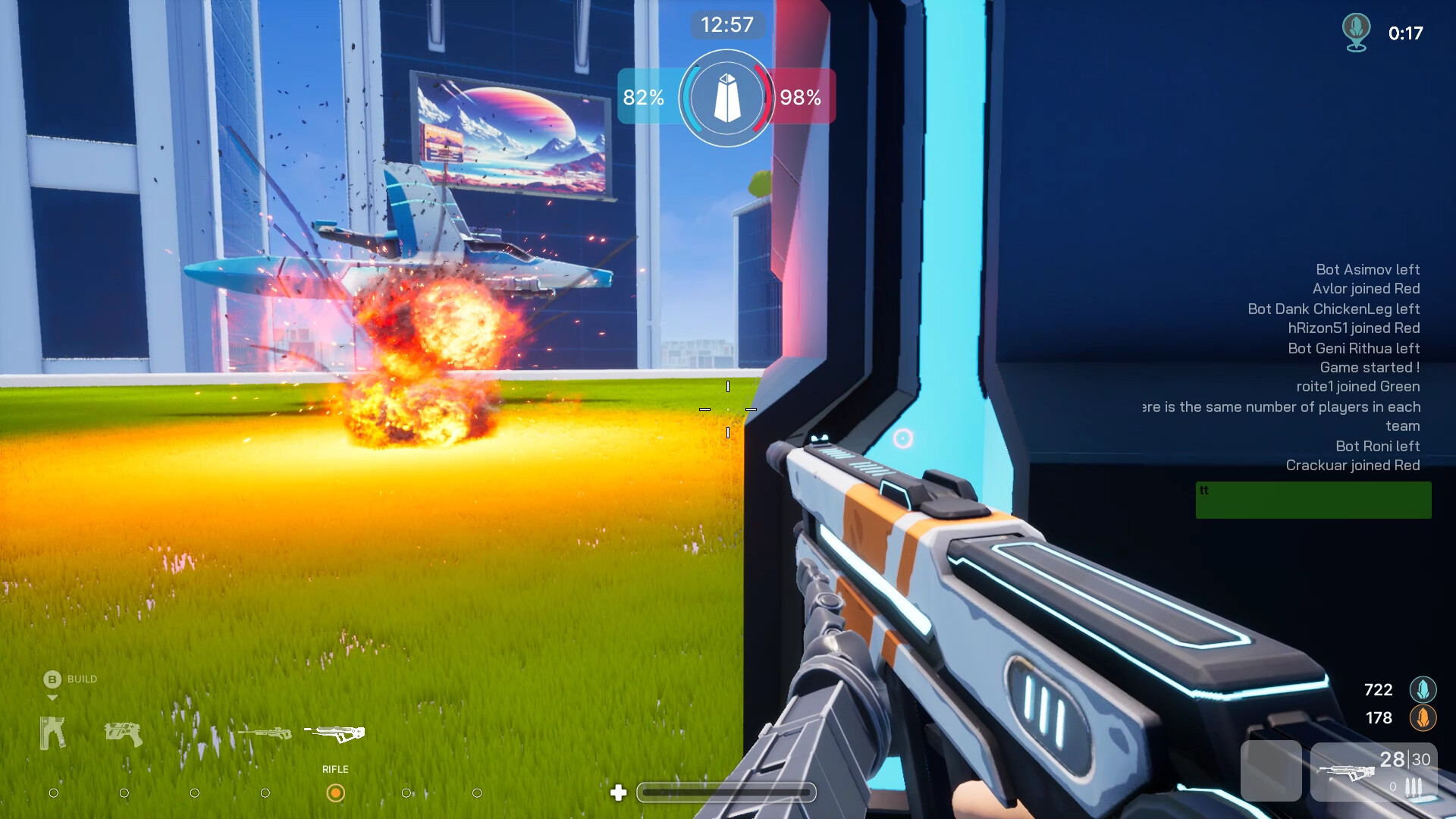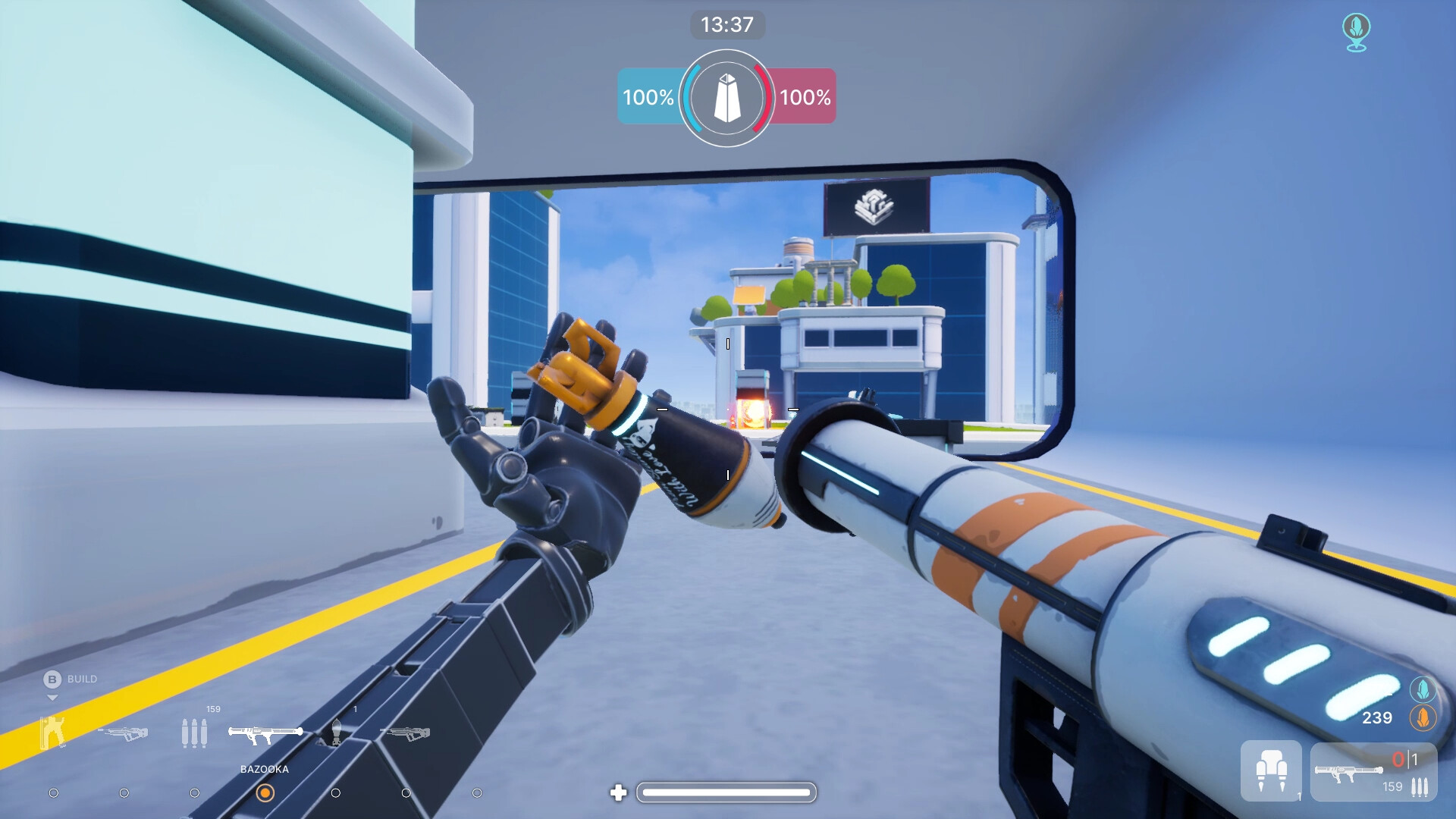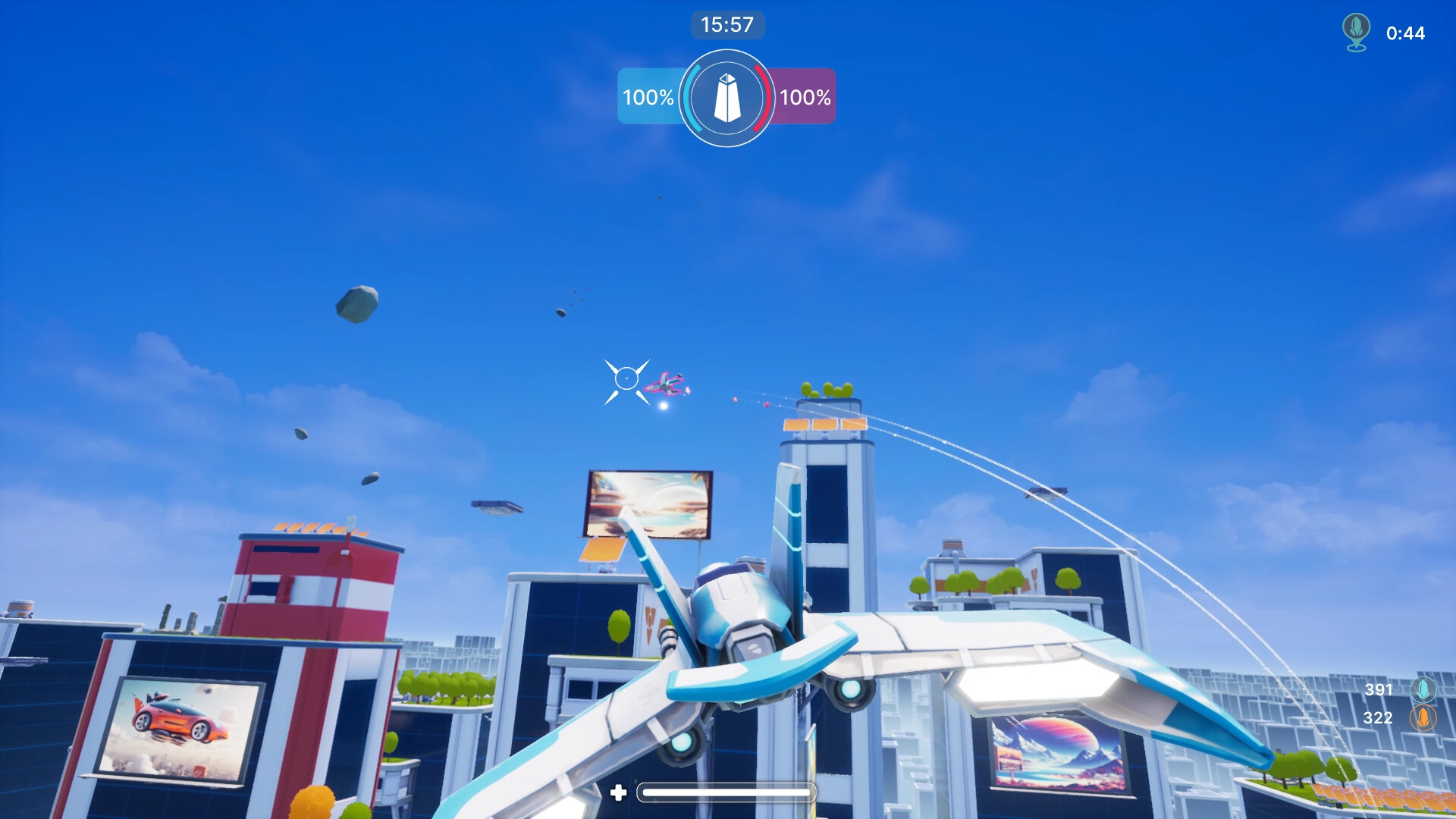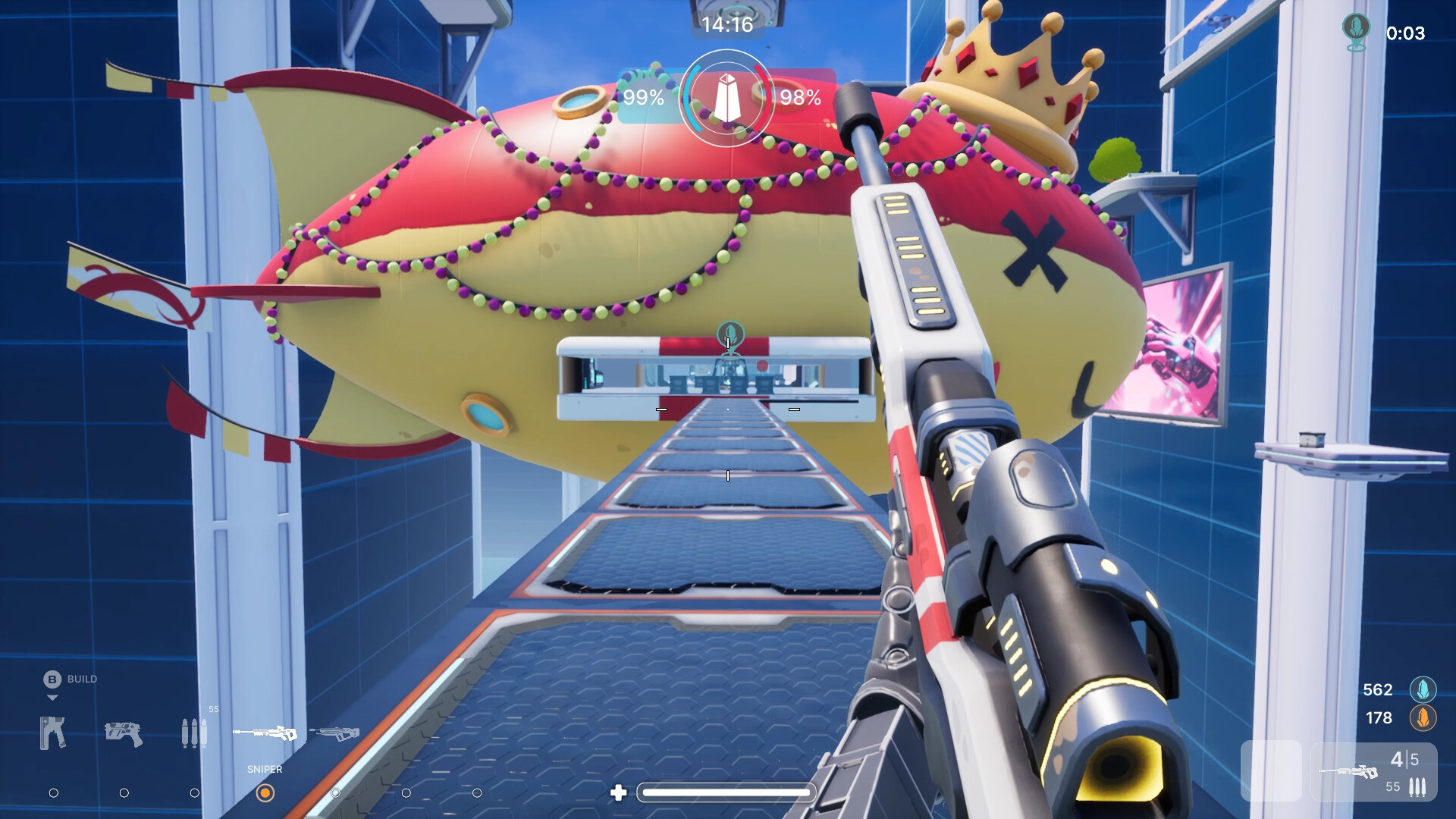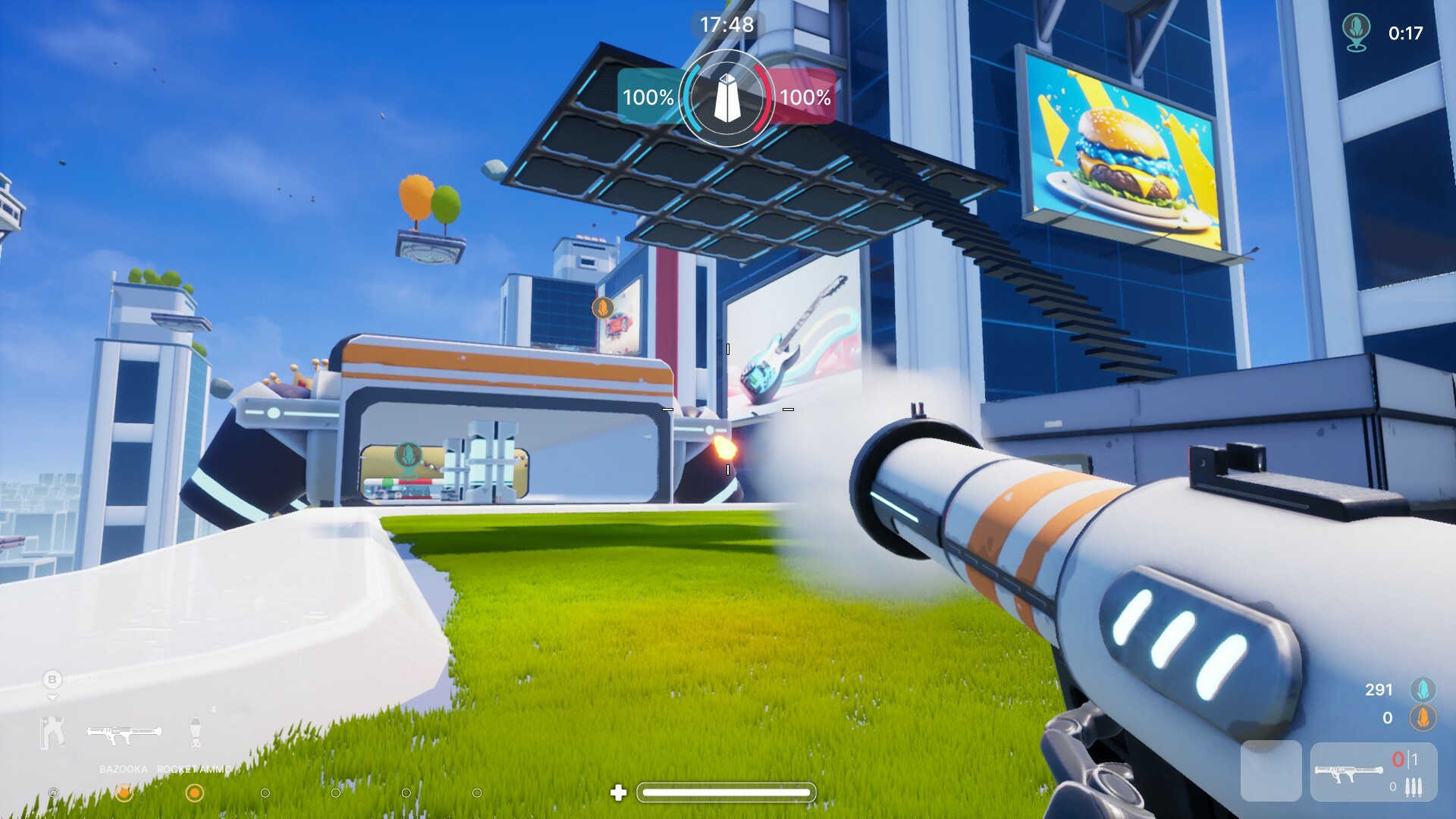 Solys - A fast-paced and action-packed multiplayer FPS
Solys is a multiplayer shooter in which three teams of three players each compete to destroy the opposing team's base. Each team starts on its own island with a resource generator, a monolith as a spawn point and a shop where players can buy various items. These include weapons, armour, jetpacks, defences, ships and building materials. With these tools, players can build their base, fight their enemies and reach other islands to collect more resources.
Base building and defence
To protect their base, teams must build walls and defences around their spawn points. Players can place high exterior walls to keep out enemies without jetpacks, build stairs to have a tactical advantage, or set up guns to take out any enemy within range. In addition, there are other building materials such as walls, vehicle pads, corridors, doors and more available for players to customise their base to their liking.
Weapons and special items
There are several weapons to choose from in Solys, including a sniper rifle, a shotgun and a standard rifle. Players can also buy armour to protect themselves against attacks or use jetpacks to move quickly or sneak into other bases. All of these tools can be combined and used in battles to defeat the enemy. However, players must carefully decide which items to buy and how to use them, as resources are limited.
Solys - the ultimate first-person shooter experience
Solys is a fast-paced, action-packed game that requires teamwork and tactical planning. Players must use their resources wisely to protect their base, fight enemies and infiltrate other teams' bases. With a variety of weapons, armour, jetpacks, ships and building materials, the game offers a lot of customisation and strategy development. If you are a fan of FPS games and are looking for a challenge, Solys is a great choice!