50% off in the 1st month
AUD
8.10
BGN
9.76
BRL
26.72
CAD
7.27
CHF
4.86
CNY
37.81
CZK
118.58
DKK
37.17
EUR
4.99
GBP
4.33
HKD
42.16
HRK
37.61
HUF
1,879.88
IDR
80,484.21
ILS
19.63
INR
446.21
ISK
754.99
JPY
746.25
KRW
7,149.47
MXN
95.23
MYR
24.48
NOK
58.39
NZD
8.59
PHP
300.70
PLN
22.56
RON
24.84
RUB
584.83
SEK
56.73
SGD
7.25
THB
185.47
TRY
106.83
USD
5.39
ZAR
104.22
date
26.06
/ month
AUD
18.00
BGN
21.69
BRL
59.39
CAD
16.16
CHF
10.80
CNY
84.02
CZK
263.54
DKK
82.60
EUR
11.09
GBP
9.63
HKD
93.70
HRK
83.58
HUF
4,177.94
IDR
1,78,871.72
ILS
43.63
INR
991.68
ISK
1,677.92
JPY
1,658.51
KRW
15,889.31
MXN
211.65
MYR
54.40
NOK
129.76
NZD
19.08
PHP
668.28
PLN
50.13
RON
55.21
RUB
1,299.76
SEK
126.09
SGD
16.12
THB
412.20
TRY
237.42
USD
11.99
ZAR
231.61
date
57.91
/ month
Individual configuration
Create your own configuration and customize options flexibly
Secure payment




Our locations
In 17 locations worldwide, we offer unique accessibility with the lowest pings. Further locations are constantly being developed and guarantee breathtaking gaming fun with the lowest latency in every game.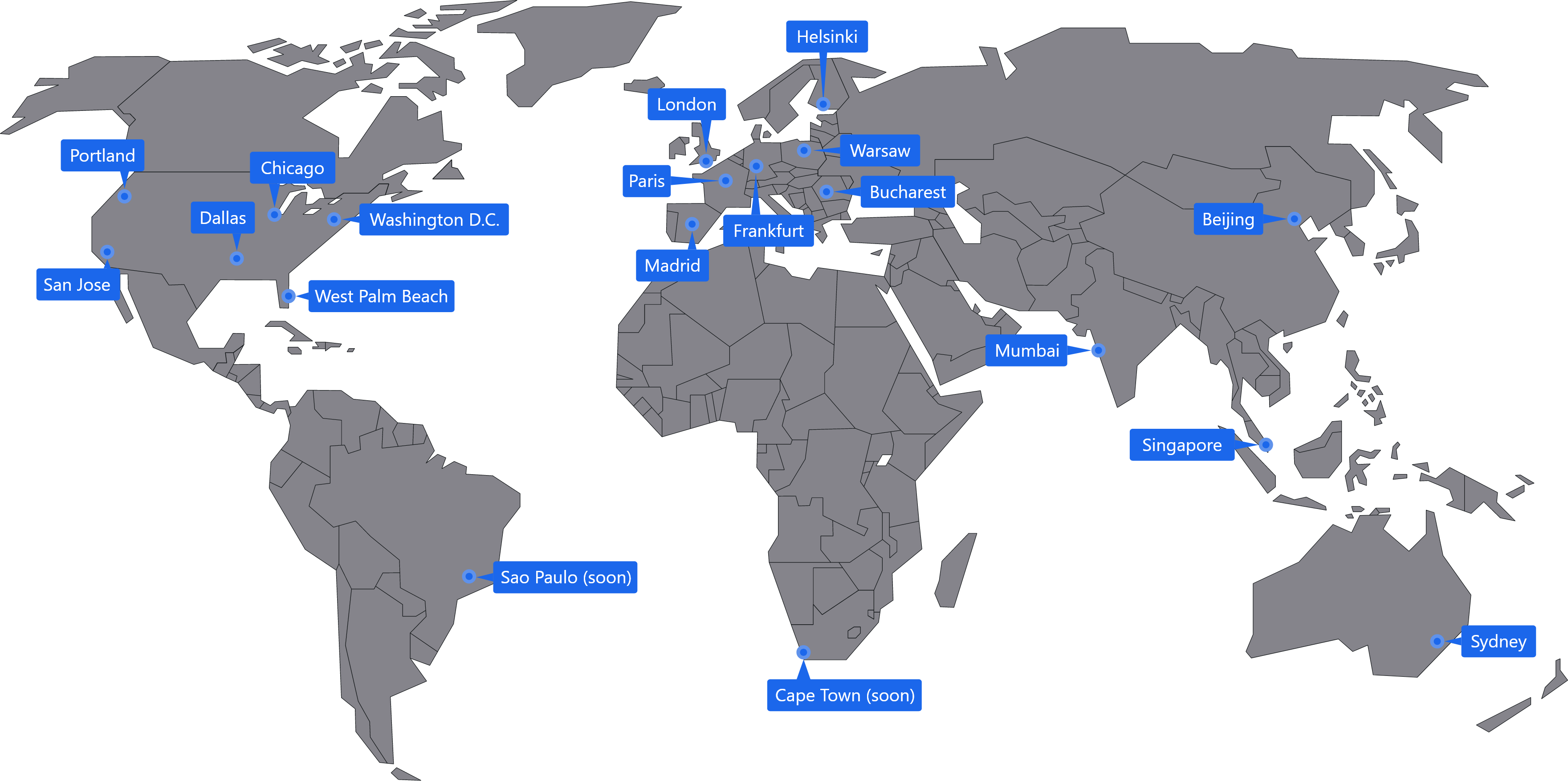 Frequently asked questions
Valheim+ is already available pre-installed on your server.
Mods are simply uploaded to the server with an FTP programme. However, Valheim + must be activated on your server for mods to work.
Buying a Valheim server often involves a lot of expense. In comparison, if you rent a **Valheim server, you are not burdened by a one-time high payment. As a rule, you pay a low price once a month.
With us, you also have the possibility to adjust the tariff for your server, the associated mods and accordingly the price at any time. the price at any time. So you can try out different servers and modpacks and optionally remove them remove them again without spending a large sum of money.
With 4Netplayers, this is completely up to you. Regardless of whether you choose the Starter, Professional or Premium offer, you can determine the term of your contract yourself. Starting at one month up to a term of 12 months, it's up to you how long you want it to last. it is up to you how long you want to rent a server with us as your host. The longer the term of your contract is, the cheaper it will be, by the way, and so you will save 10% of the price for a 12-month contract compared to one month you save 10 % of the price.
Absolutely. With 4Netplayers you don't have to worry about security and protection. For one thing, you have free to choose the duration of your contract and are not obliged to make endless monthly payments. On the other hand your server itself is safe, because we protect it with DDoS from bad traffic.
After logging in, click on "Gameserver" on the left and then on "Create configuration". Select your desired mods, enter a password - and your server is ready to go!
Valheim - Discover the world of the Vikings
Embark on an epic journey through mythical Valheim, the land created by the ancient Norse gods. In this addictive survival and exploration game, you take on the role of a brave Viking chosen by Odin to explore the secrets of this dangerous realm and defeat its powerful creatures. Experience the rugged beauty of the Scandinavian landscapes as you wander in search of valuable resources, rare artefacts and legendary treasures.
Build, fight and survive on your Valheim game server
To survive in Valheim, you will not only need to show courage and determination, but also your skills as a builder, hunter and warrior. Build impressive fortresses, learn various crafts and master cooking to keep you and your companions alive in this harsh environment. But be vigilant: mythical creatures and hostile Vikings lurk in the deep forests, vast plains and rugged mountains. Face them in fierce battle and prove your skills as a warrior to win the favour of the gods and secure your place in the eternal hall of Valhalla.
Enjoy adventures together in multiplayer mode
Valheim allows you to explore the world of the Vikings alone or with friends in cooperative multiplayer mode of up to 10 players. Join forces with other brave warriors to overcome challenges and build impressive structures together. Share resources, crafting recipes and the joy of victory as you fight together in epic battles against giant enemies and powerful boss opponents. In Valheim, survival and success is easier when you share the burden and use the skills of your fellow warriors to gain the favour of the Norse gods.
An immersive gaming experience
Valheim offers a breathtaking and immersive gaming experience that immerses you deep into the world of the Vikings. The game's graphics are stunning and detailed, with a dynamic soundtrack that perfectly captures the mood and atmosphere of the game. Experience the natural disasters and changing seasons first hand and feel the wind and rain as you roam the wilderness. Valheim is a game that takes you on an epic journey and immerses you in a world you will never forget.
Valheim - Dive into the epic world of the Vikings
Valheim is an immersive survival and exploration game that takes you on an epic journey through the world of the Vikings. With its procedurally generated open world, stunning graphics, dynamic soundscape and intense gameplay experience, Valheim is a game that will immerse you deep into Scandinavian mythology. Build, fight and survive in this harsh and beautiful world and share the joy of adventure together in multiplayer mode. Valheim is a must-play game for every adventurer, explorer and Viking fan. Are you ready to take on the challenge and discover the secrets of Valheim?