50% off in the 1st month
AUD
3.73
BGN
4.38
BRL
11.92
CAD
3.26
CHF
2.14
CNY
17.52
CZK
54.90
DKK
16.71
EUR
2.24
GBP
1.92
HKD
18.81
HRK
16.88
HUF
860.38
IDR
36,909.38
ILS
9.21
INR
199.30
ISK
321.89
JPY
352.04
KRW
3,194.11
MXN
42.16
MYR
11.23
NOK
25.59
NZD
4.05
PHP
136.27
PLN
10.40
RON
11.12
RUB
262.53
SEK
26.61
SGD
3.27
THB
85.23
TRY
64.56
USD
2.40
ZAR
45.40
date
20.43
/ month


(taxes included)
AUD
8.31
BGN
9.76
BRL
26.55
CAD
7.27
CHF
4.77
CNY
39.04
CZK
122.29
DKK
37.22
EUR
4.99
GBP
4.27
HKD
41.91
HRK
37.61
HUF
1,916.66
IDR
82,222.23
ILS
20.52
INR
443.98
ISK
717.06
JPY
784.23
KRW
7,115.44
MXN
93.91
MYR
25.01
NOK
57.01
NZD
9.03
PHP
303.58
PLN
23.17
RON
24.77
RUB
584.83
SEK
59.28
SGD
7.28
THB
189.86
TRY
143.81
USD
5.35
ZAR
101.14
date
45.52
/ month


(taxes included)
Individual configuration
Create your own configuration and customize options flexibly
Secure payment




Our locations
In 17 locations worldwide, we offer unique accessibility with the lowest pings. Further locations are constantly being developed and guarantee breathtaking gaming fun with the lowest latency in every game.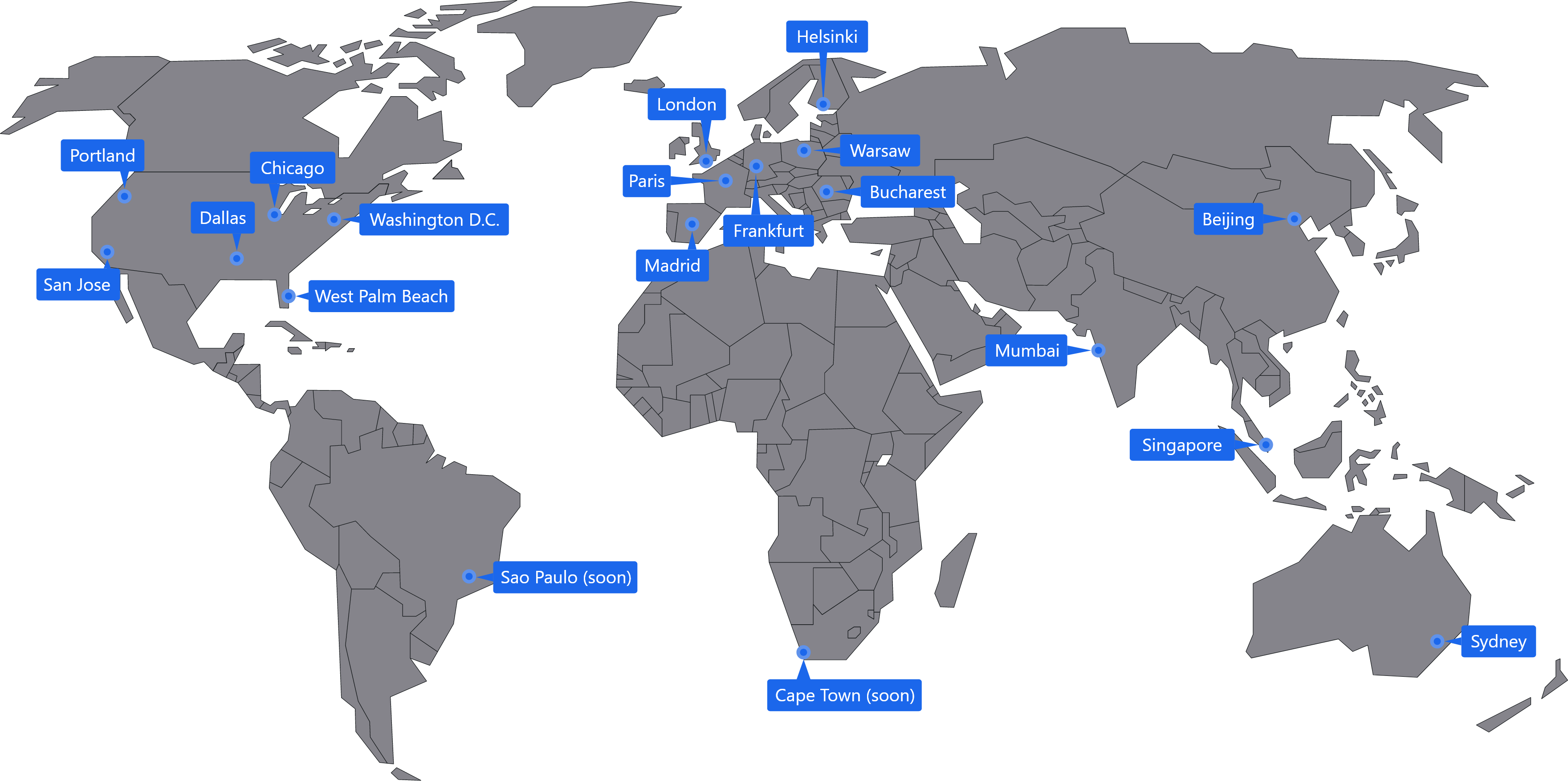 Frequently asked questions
Buying a Craftopia server is often very expensive. In comparison, if you rent a **Craftopia server, you are not burdened by a one-time high payment. As a rule, you pay a low price once a month.
With us, you also have the possibility to adjust the tariff for your server, the associated mods and accordingly the price at any time. the price at any time. So you can try out different servers and modpacks and optionally remove them remove them again without spending a large sum of money.
With 4Netplayers, this is completely up to you. Regardless of whether you choose the Starter, Professional or Premium offer, you can determine the term of your contract yourself. Starting at one month up to a term of 12 months, it's up to you how long you want it to last. it is up to you how long you want to rent a server with us as your host. The longer the term of your contract is, the cheaper it will be, by the way, and so you will save 10% of the price for a 12-month contract compared to one month you save 10 % of the price.
Absolutely. With 4Netplayers you don't have to worry about security and protection. For one thing, you have free to choose the duration of your contract and are not obliged to make endless monthly payments. On the other hand your server itself is safe, because we protect it with DDoS from bad traffic.
After logging in, click on "Gameserver" on the left and then on "Create configuration". Select your desired mods, enter a password - and your server is ready to go!
Discover the boundless world of Craftopia
Immerse yourself in the diverse world of Craftopia, a revolutionary multiplayer sandbox game that combines elements of crafting, building, exploration, farming and combat. Create your own paradise on an unlimited, procedurally generated island just waiting for you to explore. Build powerful tools and weapons to shape your environment and defend yourself against dangerous creatures. Tame wild animals, build huge farms, explore the deepest caves and discover the secrets hidden in the world of Craftopia.
Experience countless opportunities and adventures together
In Craftopia, there are no limits to your imagination. Experiment with the countless possibilities the game offers - from building impressive structures to creating advanced technologies. Transform your island into a thriving metropolis or a tranquil sanctuary, just the way you like it. Invite friends to join you on the adventure and create huge structures.
Explore a dynamic and breathtaking game world
Prepare to explore the fascinating and vibrant world of Craftopia. From vast plains to lush forests, icy mountain peaks to mysterious underwater worlds, this game offers numerous biomes, each with its own challenges and secrets. Explore the environment, collect valuable resources, and face challenging weather conditions that make the world even more realistic and immersive. Interact with a variety of unique NPCs and unlock exciting quests to expand your skills and understanding of the world.
Forge your own path and master multiple skills
Craftopia offers a deep and flexible skill system that allows you to customise and specialise your character. Choose from a variety of skills and talents to develop your unique play style - be it a skilled craftsman, brave warrior, accomplished mage or experienced farmer. Master different skills to unlock new recipes, buildings and technologies that will help you make your island an impressive and efficient place.
An immersive and diverse gaming experience awaits you
Craftopia combines all the aspects that make up a great sandbox game, offering an almost unlimited wealth of possibilities, challenges and adventures. With its stunning graphics, intuitive building and crafting system, dynamic and vibrant game world, and the ability to play with friends, Craftopia guarantees hours of fun and immersive gameplay. Whether you are an experienced sandbox player or new to the genre, Craftopia will inspire you and ignite your creativity and desire for discovery.